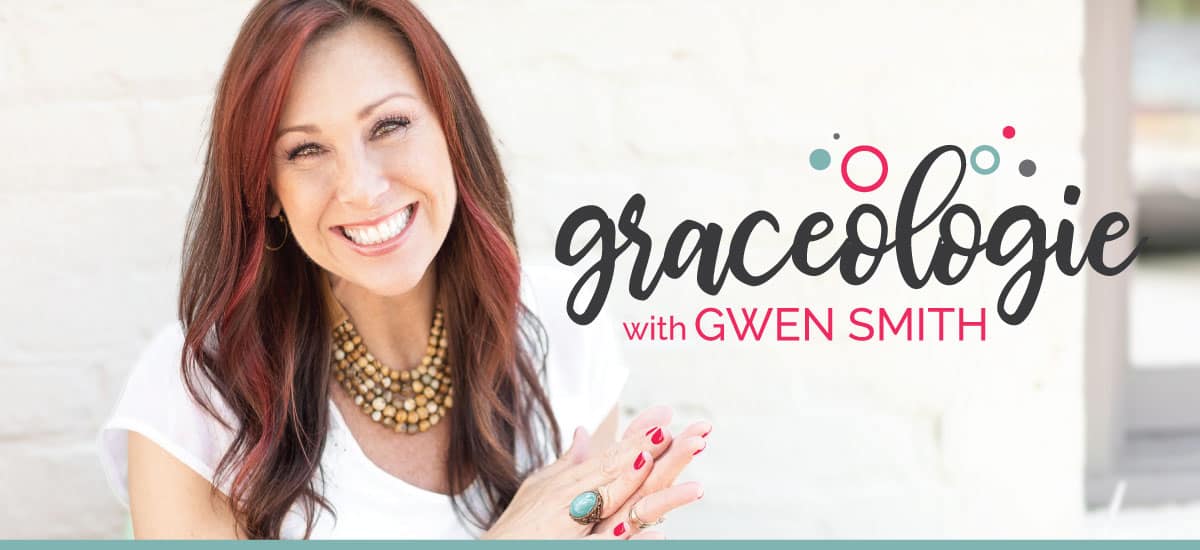 Hey there! Welcome to the GRACEOLOGIE with Gwen Smith podcast where we have fun, faith-focused, grace-filled conversations to help you know and trust God more.
SEASON ONE featured some incredible, godly women like Susie Larson, Heidi St. John, Wendy Blight, Sharon Jaynes, Mo Isom, Wendy Speake and Liz Curtis Higgs! LISTEN to each episode by clicking through to the individual show pages and Subscribe now! You can expect to laugh and learn while you're being encouraged in meaningful ways and given practical tips to help you grow that you'll be able to apply today!
---
JOIN the GRACEOLOGIE Community!
Join my group of girlfriends and be the first to know every time a new Graceologie with Gwen Smith podcast episode is available. When you sign up to receive our email, we'll let you know when new shows drop, give you special offers, and occasionally share some behind-the-scenes fun.
Simply use the form and click the "SUBSCRIBE" button to get started! 
---