Get Started With One of These FREE Resources
BLOG POSTS
---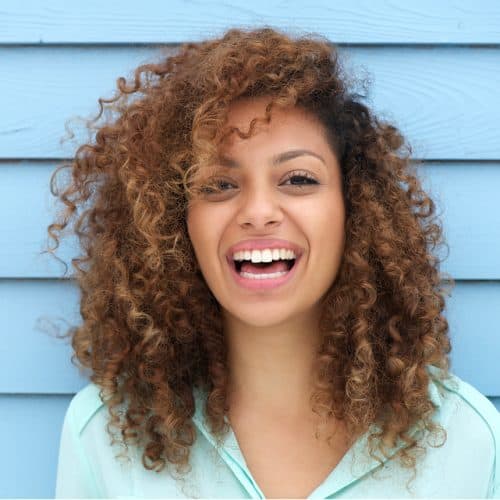 What's Really Behind Your Restlessness?
It's recorded in the book of Genesis that at the dawn of creation God made the heavens and the earth, separated light from darkness, and that everything was good.
Read More…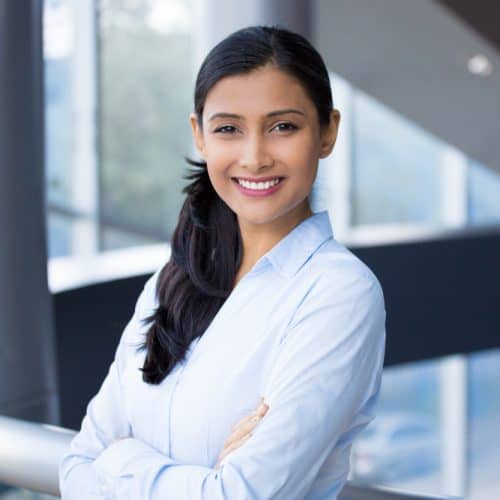 The Art of Intentionality
When I was growing up, ours was on the door frame between the kitchen and the hall with the red carpet. A vertical trail of penciled dashes and dates that marked the growth of my siblings and I – that eventually got painted over.
Read More…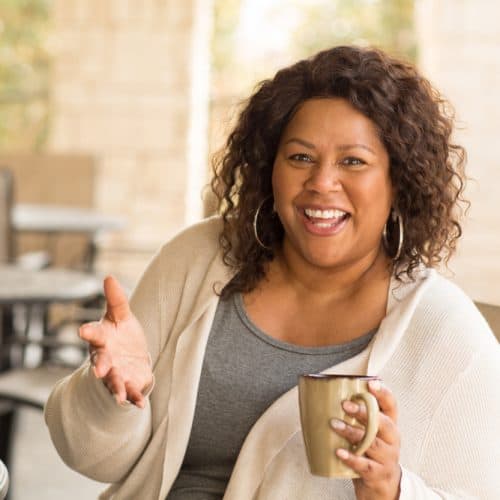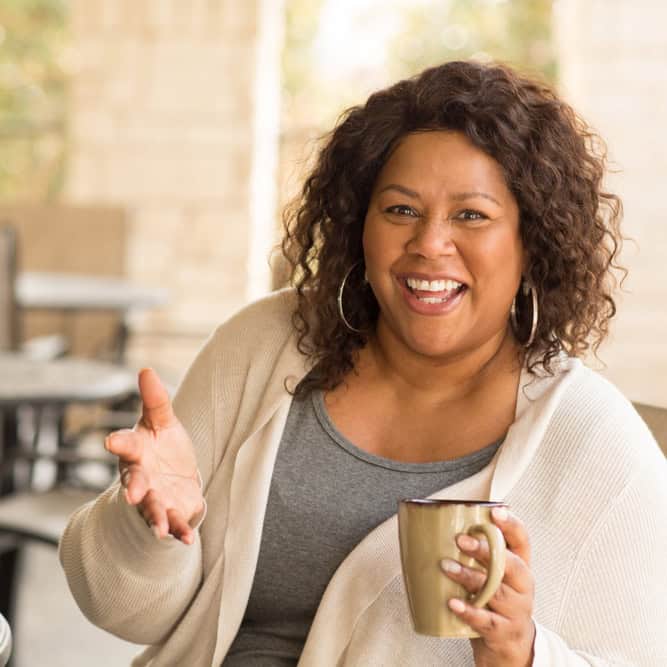 I'm The Princess of Procrastination
Sir Isaac Newton wrote a book that was published in 1687 called The Principia: Mathematical Principle of Natural Philosophy. In this book, Newton unpacks research that redefined the way the world looks at science and physics.
Read More…
GRACEOLOGIE PODCAST EPISODES
---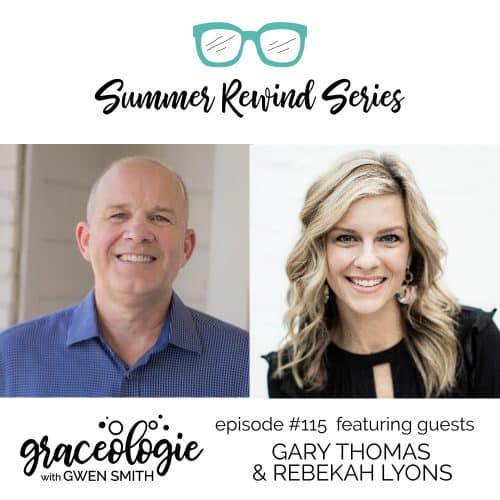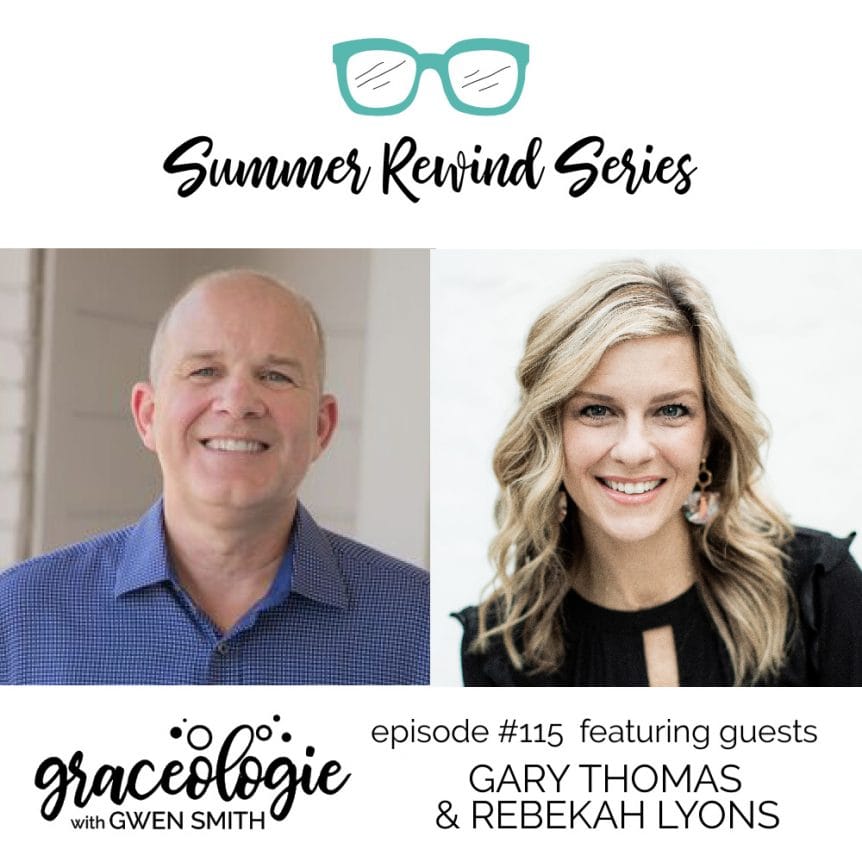 Summer Rewind #6 with Gary Thomas and Rebekah Lyons
Did you know there are actually some relationships you need to walk away from? Yep. It's true. Also, daily struggles with anxiety and stress make it difficult to...
Listen Now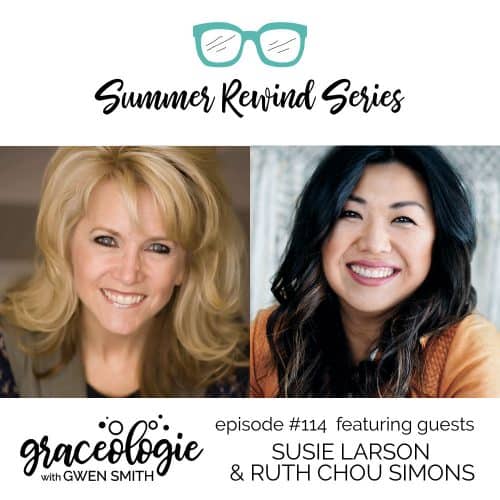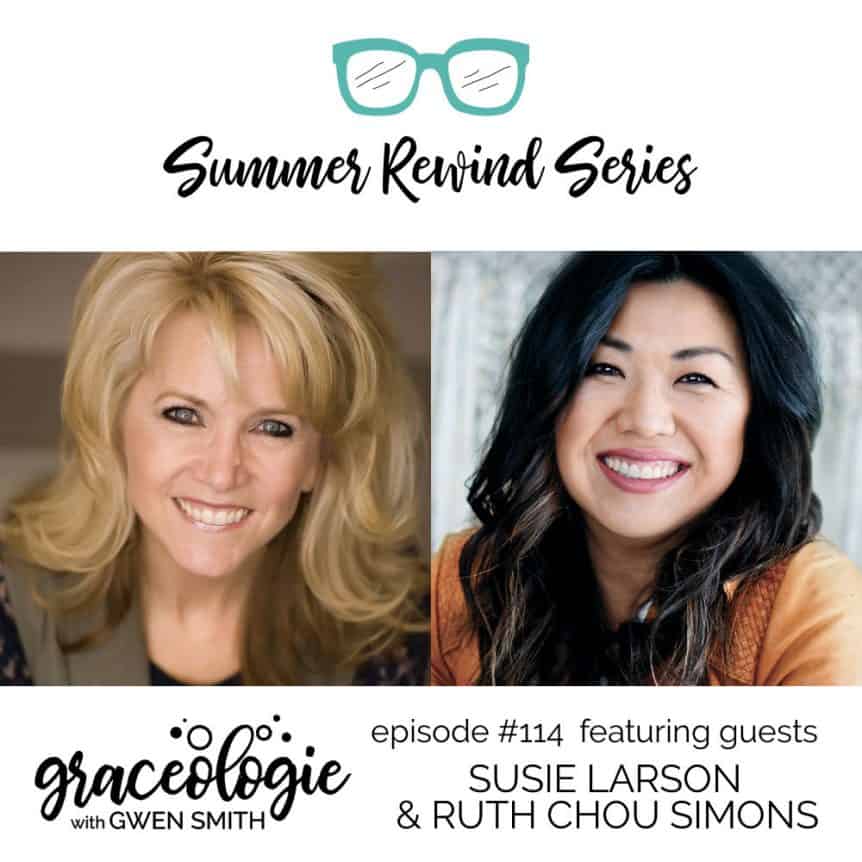 Summer Rewind #5 with Susie Larson and Ruth Chou Simons
Life is filled with brokenness, yet each day Jesus invites us to embrace His strength, healing, grace and respond in worship. Susie Larson and Ruth Chou Simons join me...
Listen Now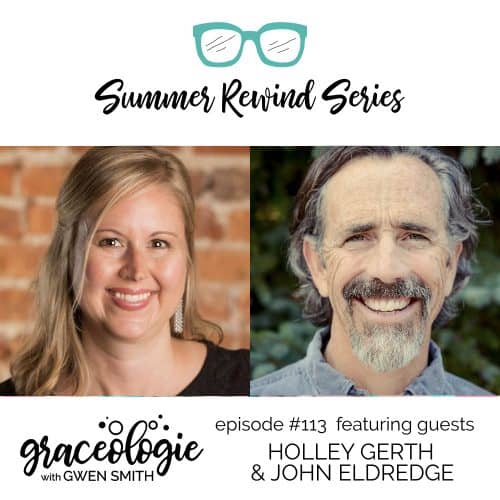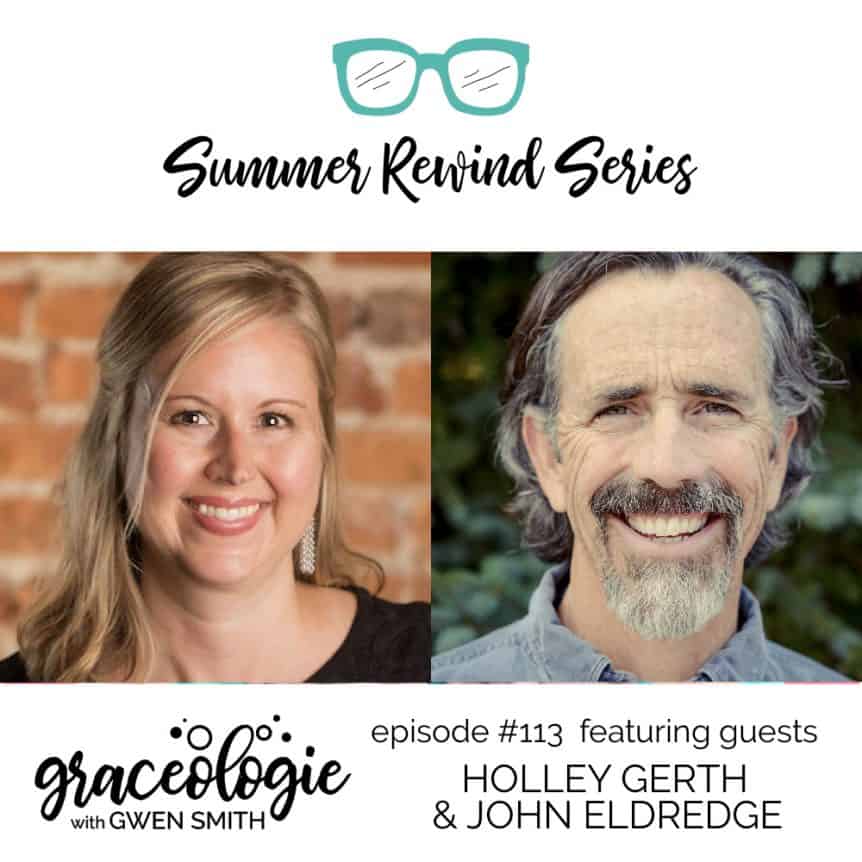 Summer Rewind #4 with Holley Gerth and John Eldredge
Life can swirl with emotions, set backs, frustrations and non-stop activity. In this Summer Rewind episode, Holley Gerth shares about her battle with anxiety and depre...
Listen Now
HERE'S WHAT SOME EVENT HOSTS & ATTENDEES HAVE TO SAY
"Gwen is a great Bible teacher, engaging conversationalist, funny storyteller…honest about who she is as a wife, mom, sister, friend and believer in Christ."

~ Cheryl

Women's Ministry Events Coordinator
"Gwen blessed us with not only her teaching, but also her gift of drawing others into worship of the Lord through her music. She has a unique and engaging way of presenting God's word in a way that is biblically sound and completely applicable to everyday life situations."

~ Stephanie

Women's Ministry Team
"She impacts an audience with both her incredible musical talent and straightforward Biblical and personal message of hope and healing. I believe Gwen is a leader of her generation, but her ministry is able to span from teen girls all the way to their grandmothers and all the mothers and single women in between."

~ Pam
Speaker and Author of over 40 books
"Gwen talked to us and treated us like she knew us all individually. Her worship was my favorite part of the event!"

~ Julianna
Age 15
"Gwen soundly presents Biblical concepts of grace, strength, trust and peace in a variety of ways—Biblical illustrations, personal experiences and through her music and songs."

~ Amy
Women's Ministry Director
"Rarely have I seen someone with such a Spirit-led connection with those they are leading… "

~ Lisa
Speaker, Bible Teacher and Author
SOME OF MY FAVORITES
Join Gwen with her ministry partners Sharon Jaynes and Mary Southerland at GirlfriendsinGod.com, where approximately 500,000 subscribers are encouraged each weekday.