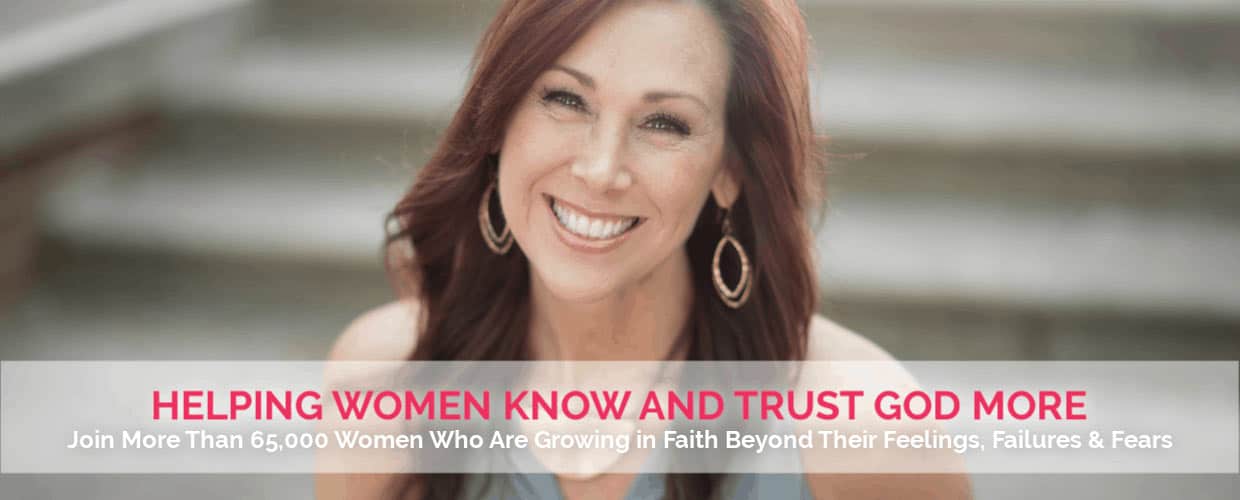 Get Started With One of These FREE Resources
BLOG POSTS
---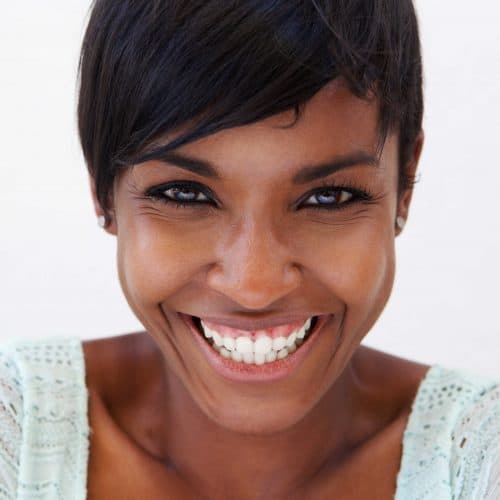 The Connection Between Confession and Courage
In Psalm 62 the phrase "I will never be shaken" appears twice and pops up like 3D on a flat surface. Who says this type of thing? What's behind such a statement of confidence? …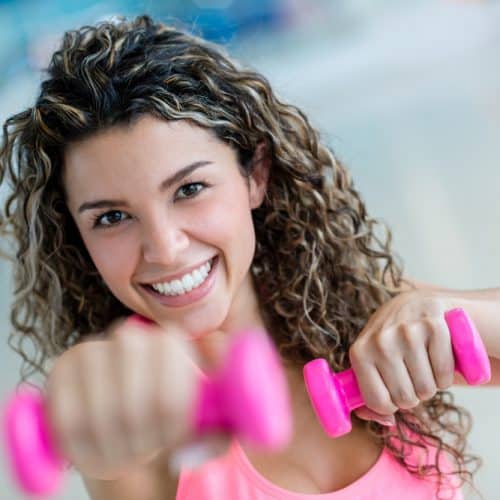 Strength For The Weary
There's a scene in the whimsical and quirky film The Princess Bride in which some bad guys were chasing the movie's two main characters, Princess Buttercup and Wesley. In order to escape, Buttercup and …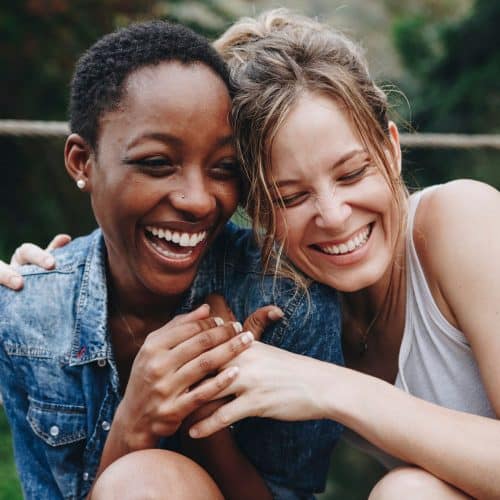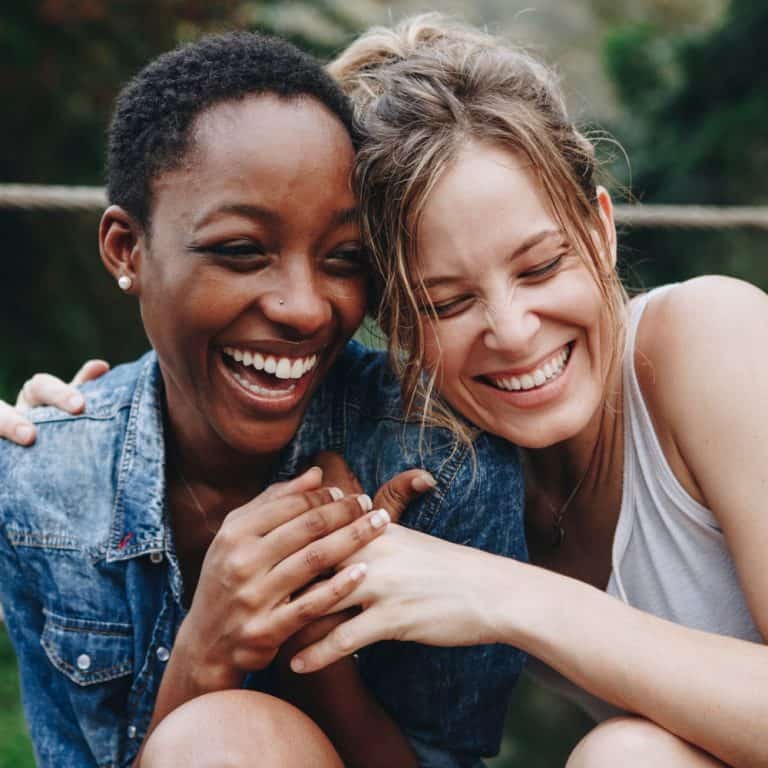 Are You This Kind of Friend?
Every family has one… that certain kid who gets injured and banged up more than their fair share. That one who spends the majority of your family's health care budget on their co-pay needs …
GRACEOLOGIE PODCAST EPISODES
---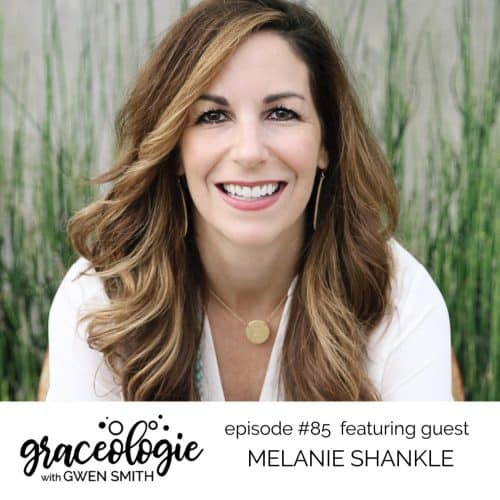 On The Bright Side with Melanie Shankle
It can get frustrating – even overwhelming – when endless voices tell you what to do, what to think, and what kind of parent or friend or spouse to be. Som...
Listen Now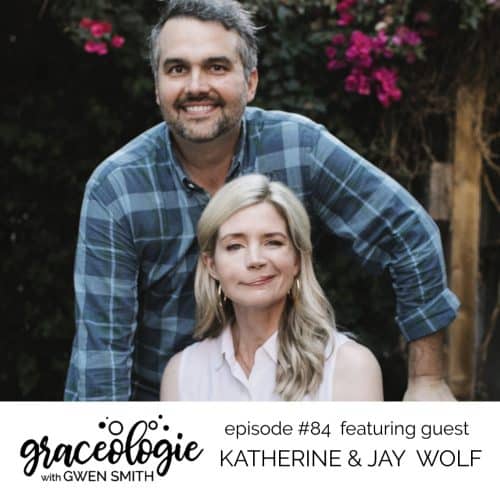 Suffer Strong with Katherine & Jay Wolf
Often life doesn't turn out the way you'd hoped it would. We experience trauma. We have scars. Some are physical and visible, while others are emotional and invisi...
Listen Now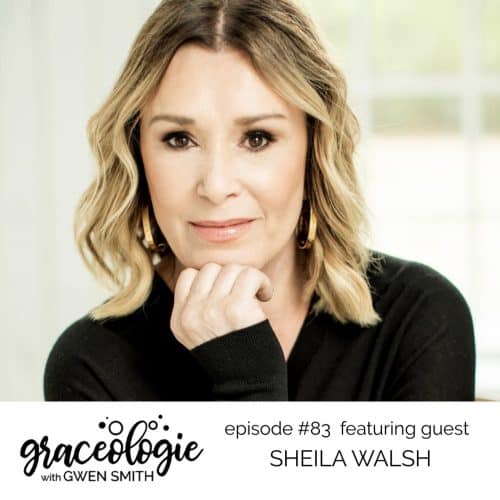 Praying Women with Sheila Walsh
Do you ever struggle to stay focused when you pray? Ever wrestle with knowing how or what to pray? Best selling author and Bible teacher, SHEILA WALSH joins me on the ...
Listen Now
HERE'S WHAT SOME EVENT HOSTS & ATTENDEES HAVE TO SAY
This error message is only visible to WordPress admins
Error: API requests are being delayed for this account. New posts will not be retrieved.
There may be an issue with the Instagram access token that you are using. Your server might also be unable to connect to Instagram at this time.
Join Gwen with her ministry partners Sharon Jaynes and Mary Southerland at GirlfriendsinGod.com, where approximately 500,000 subscribers are encouraged each weekday.