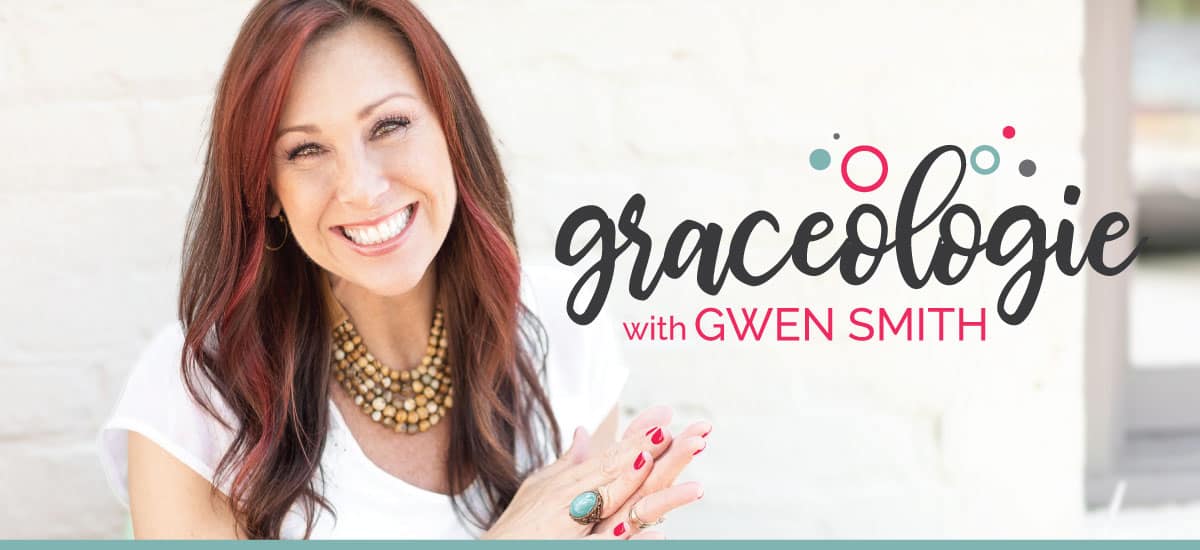 Hey there! Welcome to the GRACEOLOGIE with Gwen Smith podcast where we have fun, faith-focused, grace-filled conversations to help you know and trust God more.
SEASON TWO episodes allow you to connect with incredible, godly women like Holley Gerth, Emily P. Freeman, Susie Larson, Karen Ehman, Andi Andrew, Candace Payne, and Dr. Veirdre Jackson! LISTEN to each episode by clicking through to the individual show pages below. Subscribe now and expect to laugh and learn while you're being encouraged in meaningful ways, and expect to grow from practical tips and takeaways you'll be able to apply today!
Binge listening? Awesome! Be sure to LISTEN to the episodes from SEASON ONE as well!
---
JOIN the GRACEOLOGIE Community!
Join my group of girlfriends and be the first to know every time a new Graceologie with Gwen Smith podcast episode is available. When you sign up to receive our email, we'll let you know when new shows drop, give you special offers, and occasionally share some behind-the-scenes fun.
Simply use the form and click the "SUBSCRIBE" button to get started! 
---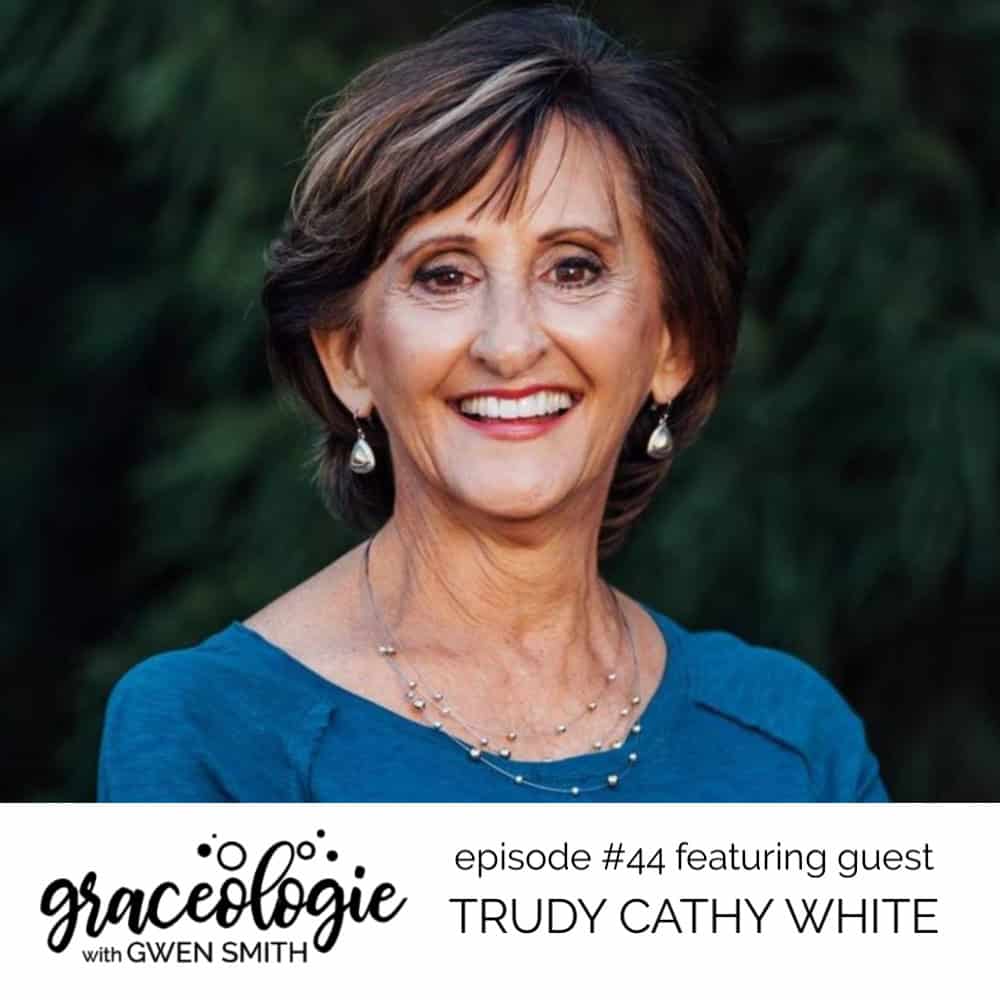 EPISODE 44 – Trudy Cathy White

It doesn't matter who you are or where you're from, there are mountains in life we ALL have to climb. Sometimes they're steep with pain, trials and loss. Sometimes the climb is about understanding who you are in Christ, or how to be a godly parent and leave a lasting legacy.
In episode #44 of Graceologie, my guest Trudy Cathy White shares openly with a heart of wisdom, depth and humility about finding God faithful in her journey. Each story and Scripture she shares will point you to the promise that God himself is much like a mountain: steadfast, strong and mighty.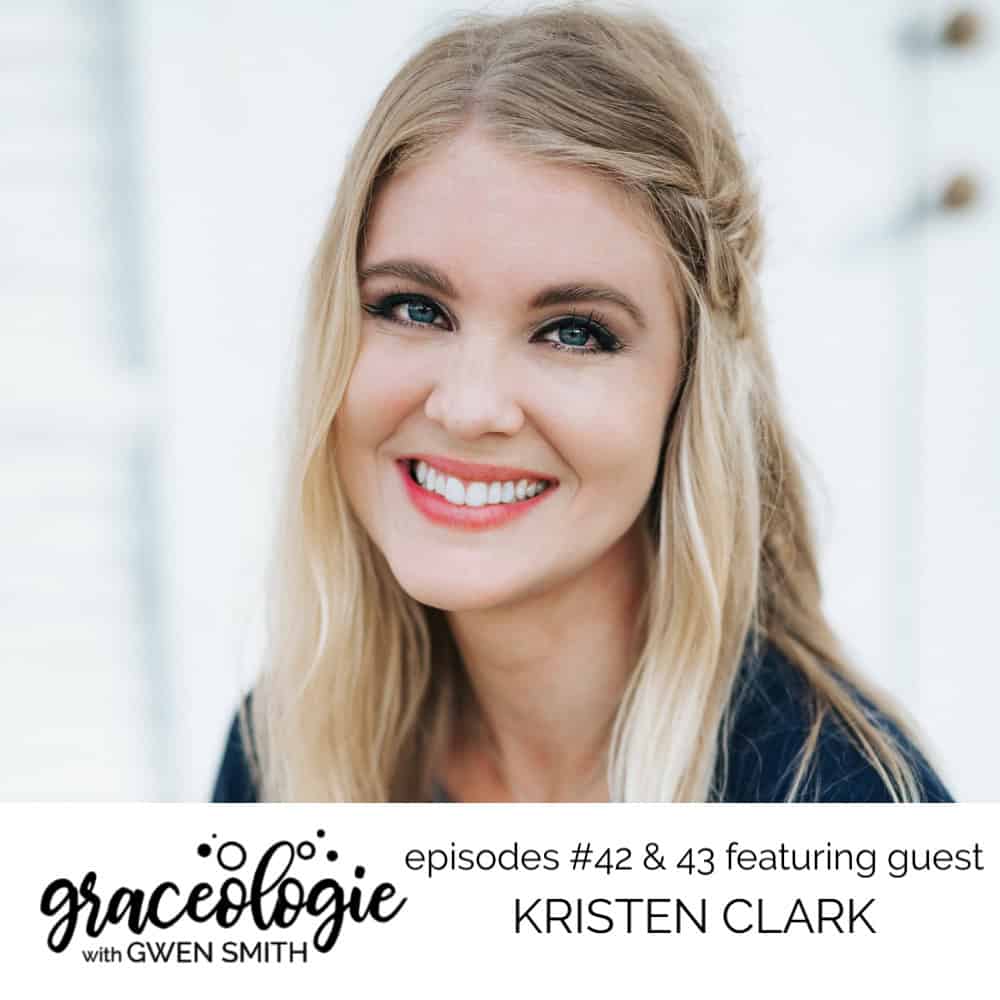 EPISODES 42 & 43 – Kristen Clark

For the modern Christian woman living in today's sexually charged society, embracing God's design for sex and purity can often feel like an impossible pursuit. As the culture seeks to normalize things such as pornography, erotica, and casual sex, both single and married women of all ages feel immense pressure to conform.
On episodes #42 & #43 of the Graceologie Podcast, my guest is the enthusiastic and wise-beyond-her-years Kristen Clark! We have a candid and fascinating discussion about sex, purity and the longings of a girl's heart.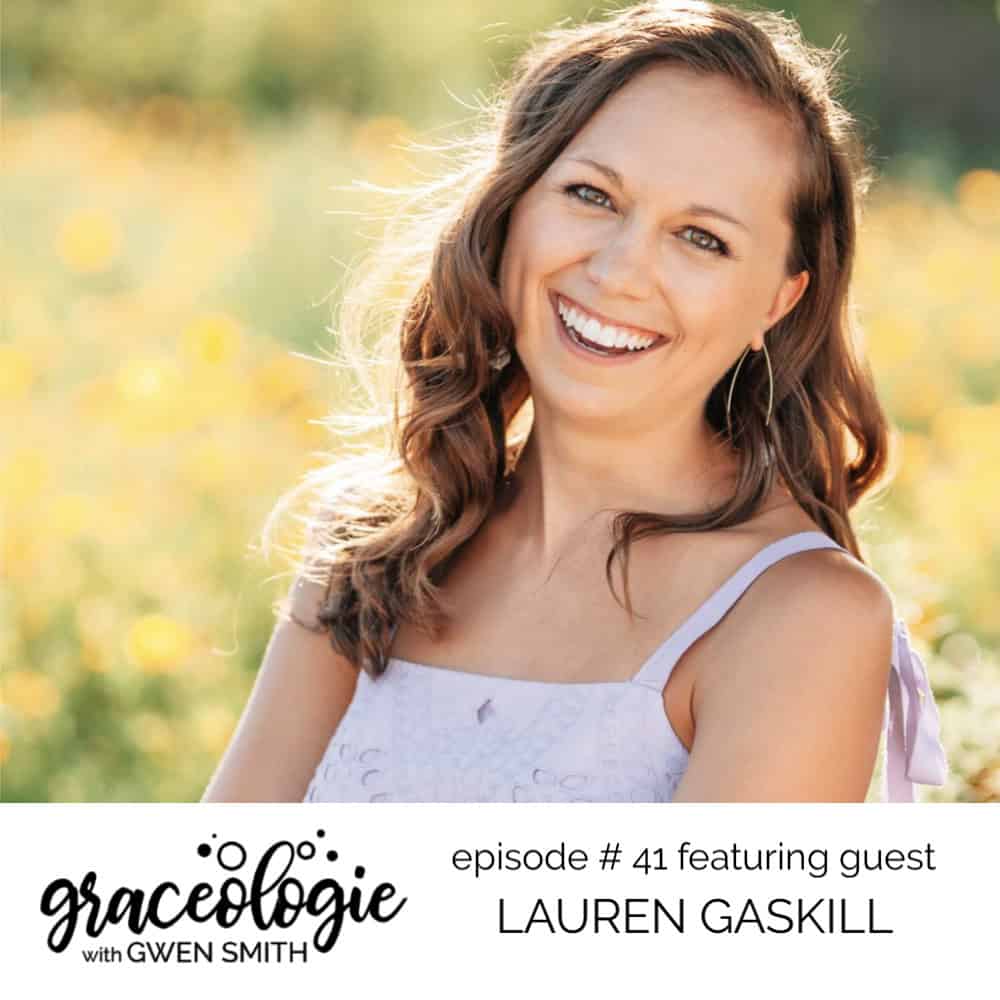 EPISODE 41 – Lauren Gaskill

What do you do when your worst fears come to life? Have you ever had a crisis of faith or doubted that God cares? Lauren Gaskill is my guest on episode #41 and she opens up about the ways she's had to fight for faith through the deep waters of chronic illness, panic attacks and undesirable health diagnoses.
We've all had seasons of darkness with challenges like anxiety, physical illness, relational fractures and parenting disappointments, but how can we harness those moments to be ones of true COURAGEOUS FAITH? Listen in and learn some profound and practical ways.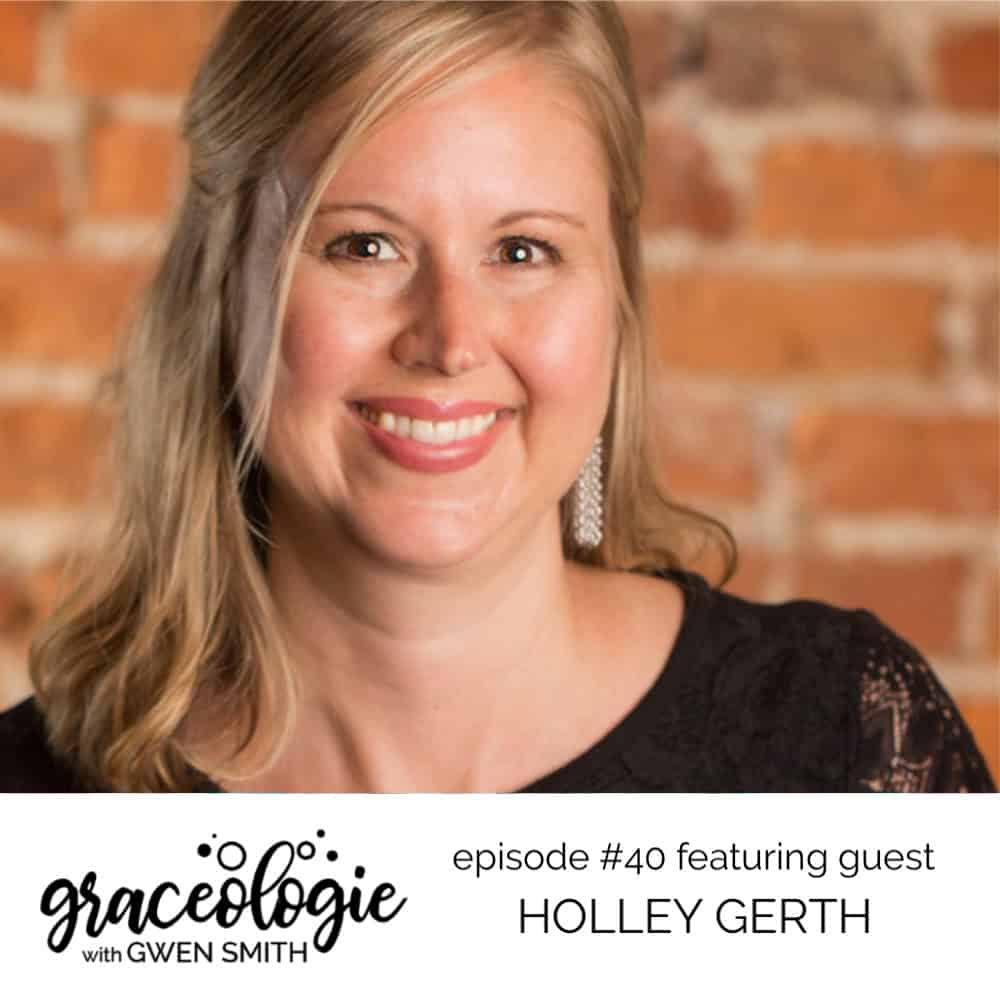 EPISODE 40 – Holley Gerth

Imagine waking up feeling confident in who you are, equipped and excited to do what you need to do and feeling inspired about your life. My guest on episode #40 of the Graceologie with Gwen Smith podcast is Holley Gerth, and we discuss some ways this actually can be true for you.
Holley talks openly about how God has been transforming her anxiety, depression, perfectionism and insecurities into powerful traits like empathy, compassion, creative excellence and humble confidence. And she believes this is 100% possible for you too.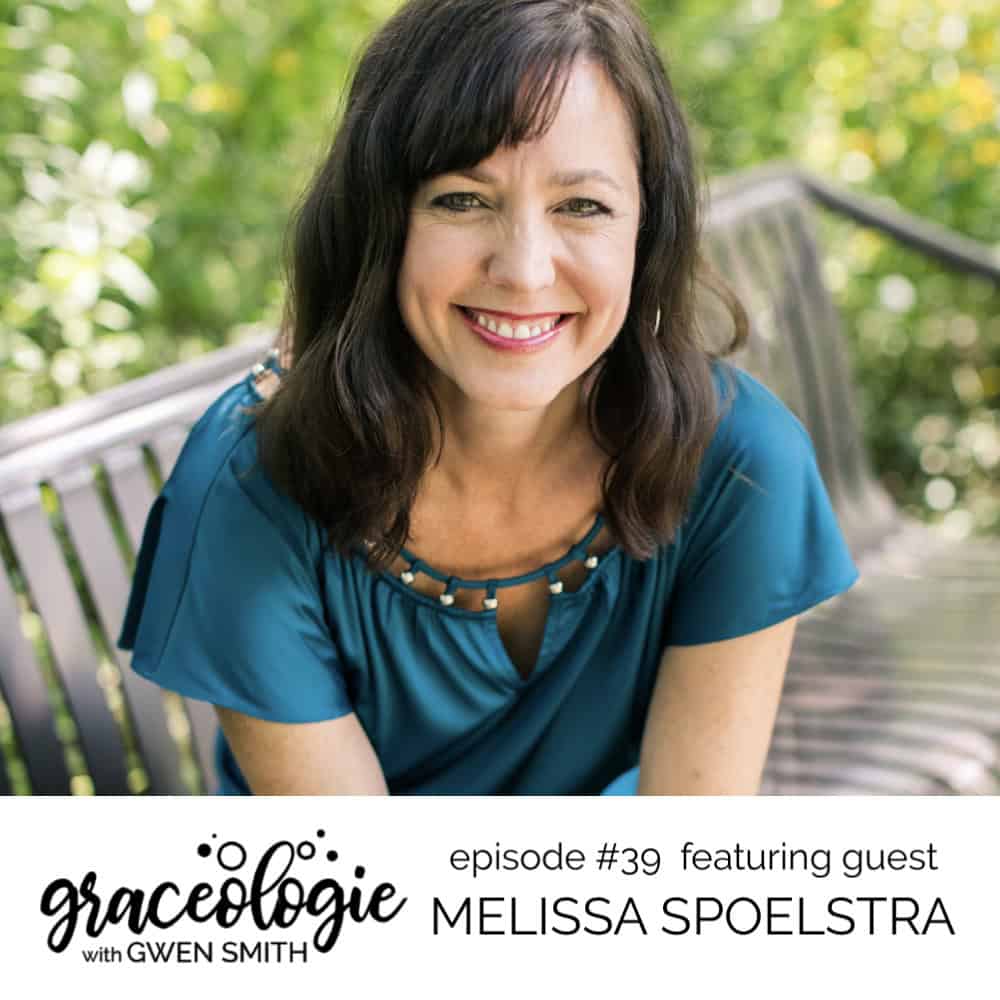 EPISODE 39 – Melissa Spoelstra

My guest on episode #39 of the Graceologie with Gwen Smith podcast is Melissa Spoelstra, author of a new book, DARE to HOPE. Looking at today's world, HOPE usually isn't the first word that comes to mind. On a personal front, marriages fail, bank accounts run low, friendships end, and the everyday demands of a fast-paced life gets us down. Melissa unpacks a hope-filled message that will remind you God is rich in mercy and love and has good plans for His people.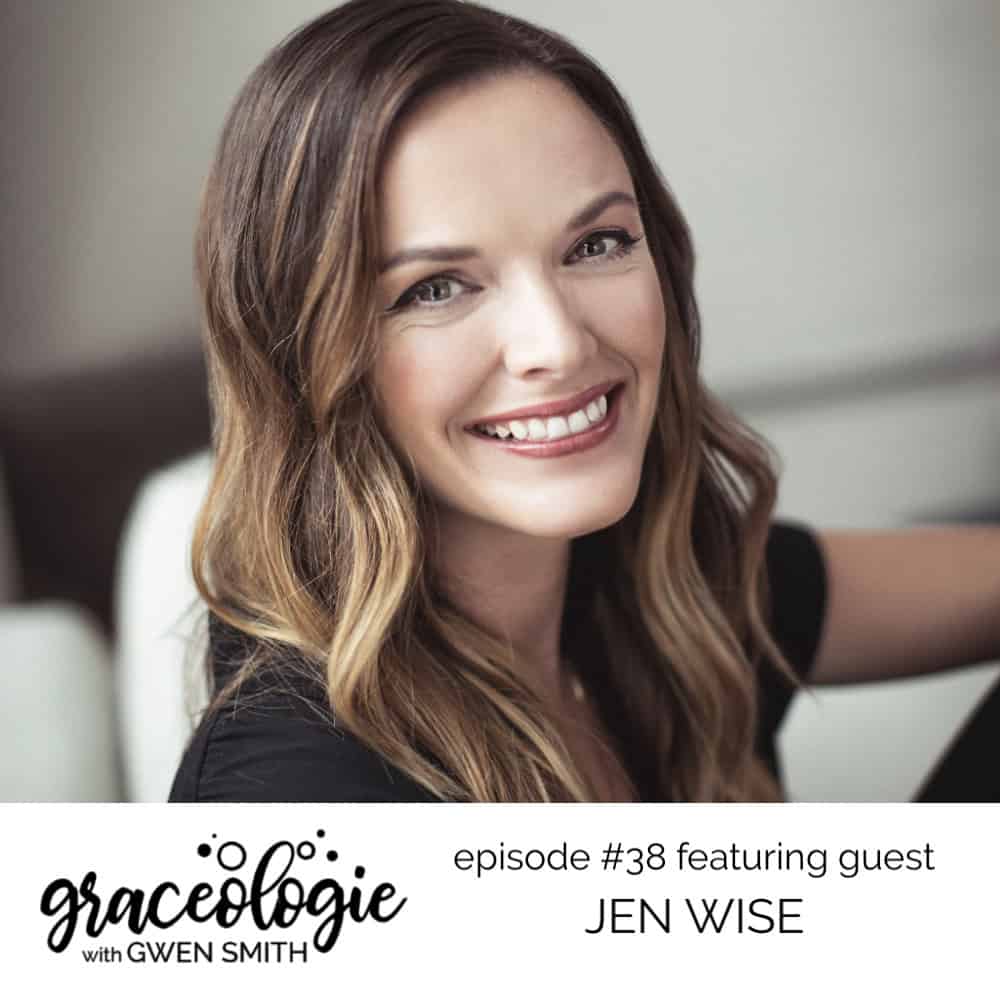 EPISODES 38 – Jen Wise

My guest on episodes #38 of the Graceologie with Gwen Smith podcast is Jen Wise, author of a new book, THE BRIGHT LIFE. In this episode we talk about the exhaustion of giving your ALL and still feeling like it's NEVER ENOUGH. We discuss how God created us to be healthy, strong and vibrant. To rest in the unforced rhythms of GRACE Jesus so LOVINGLY gave us. So if you feel like you're giving everything you have and constantly feel depleted, this conversation will show you some practical and powerful ways God can transform your daily walk through GRACE.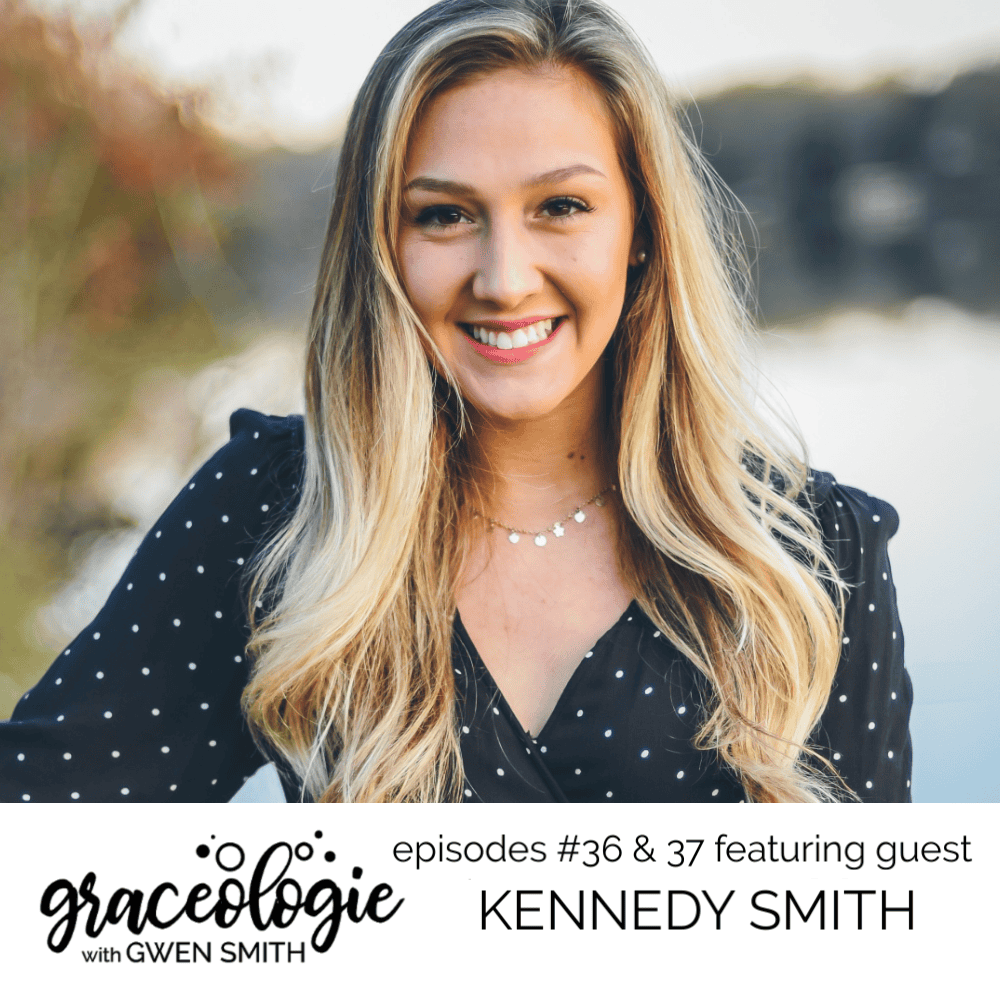 EPISODES 36 & 37 – Kennedy Smith
SPECIAL BONUS: My guest on episodes #36 and #37 of the Graceologie with Gwen Smith podcast is my very own daughter, Kennedy Smith! We have a "No-Consequence Conversation" that's honest, entertaining, practical, helpful and hopeful on all-the-mom-things!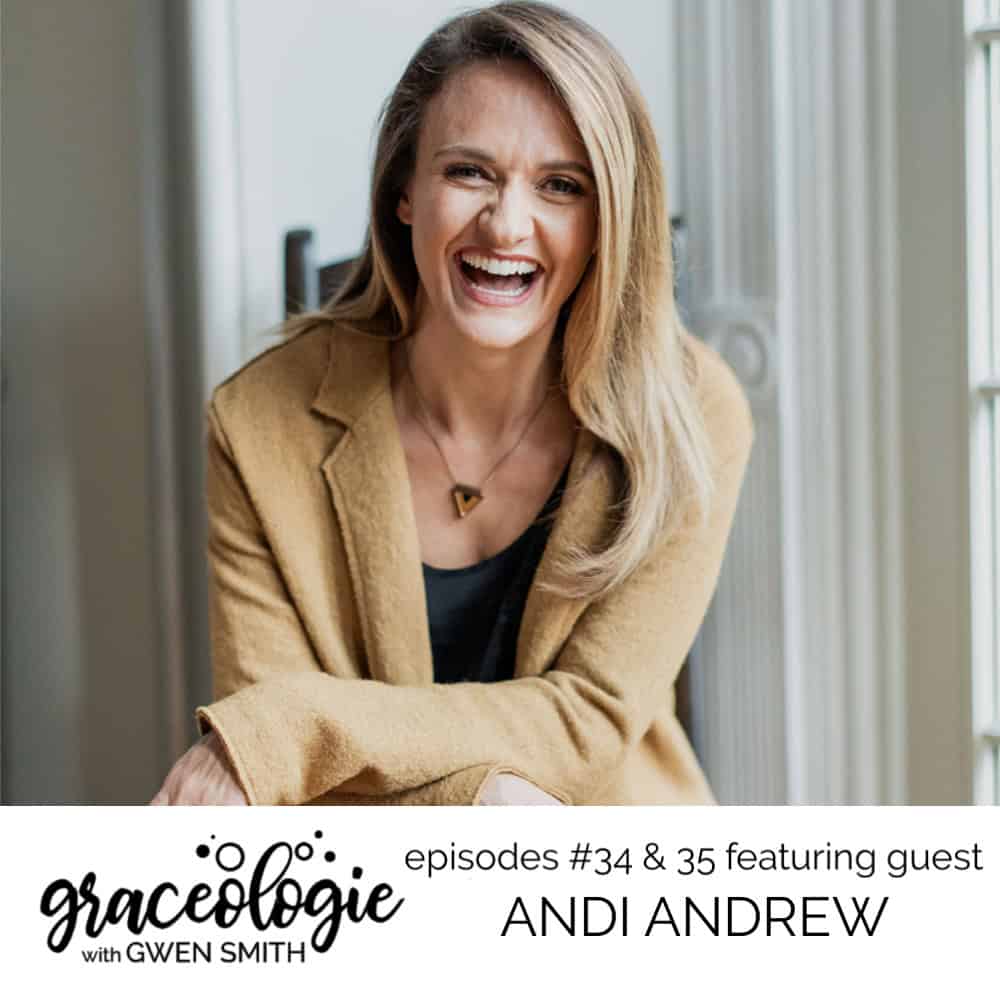 EPISODES 34 & 35 – Andi Andrew
My guest on episodes #34 and #35 of the Graceologie with Gwen Smith podcast is Andi Andrew. She's an author, speaker, podcaster and one of my new absolute favorite humans on the planet. We talk about our tendencies to wade in the shallow end of the pool of life… while JESUS invites to to swim in the deep. Our discussion is filled with tons of laughter, depth and compelling conversation that will help you in practical and Biblical ways to move beyond complacency into a vibrant, ALL-IN walk with JESUS.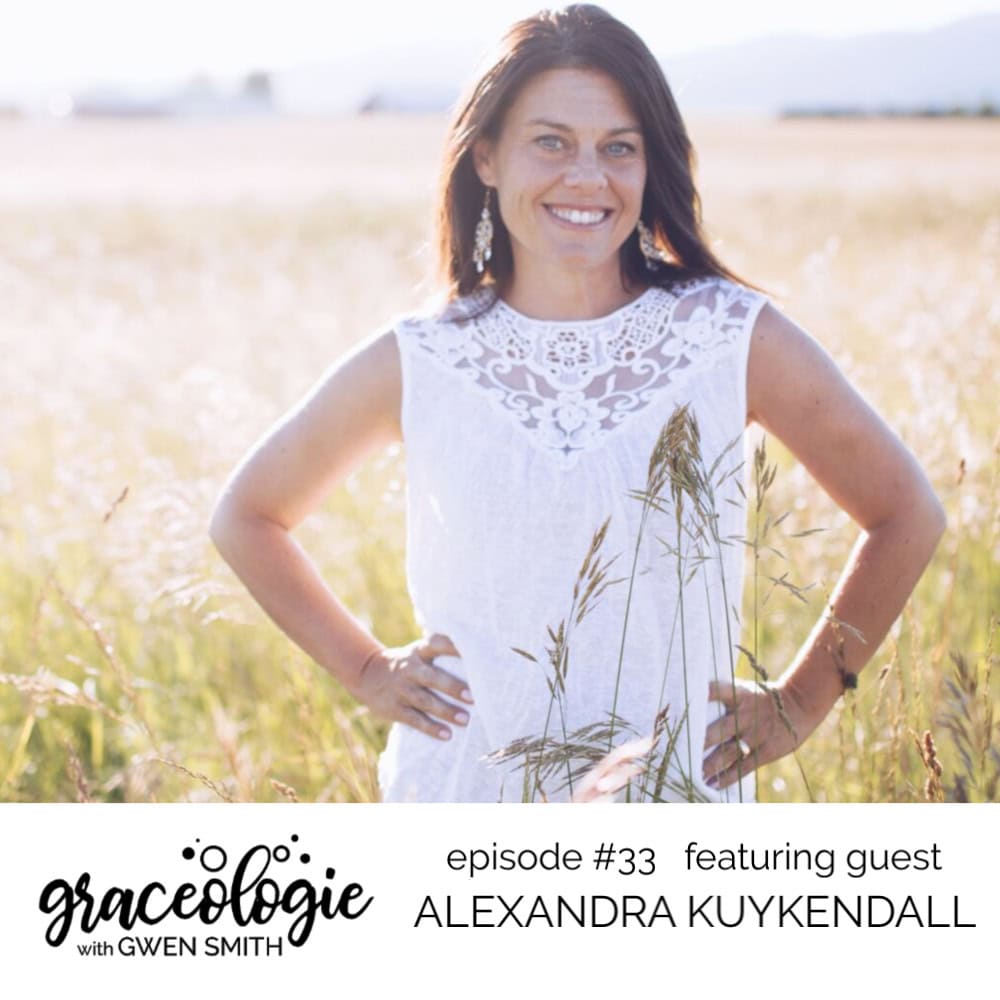 EPISODE 33 – Alexandra Kuykendall
My guest on episode #33 of the Graceologie with Gwen Smith podcast is Alexandra Kuykendall. She's a podcaster and the author of a new book, LOVING MY ACTUAL NEIGHBOR. As Christians, we know we are called to love our neighbor. But what we too often don't know is how to begin. How do we love our neighbor? Where do we start?  Alexandra lays out the framework for where to begin. From practicing humility to listening with understanding to being generous in our relationships.