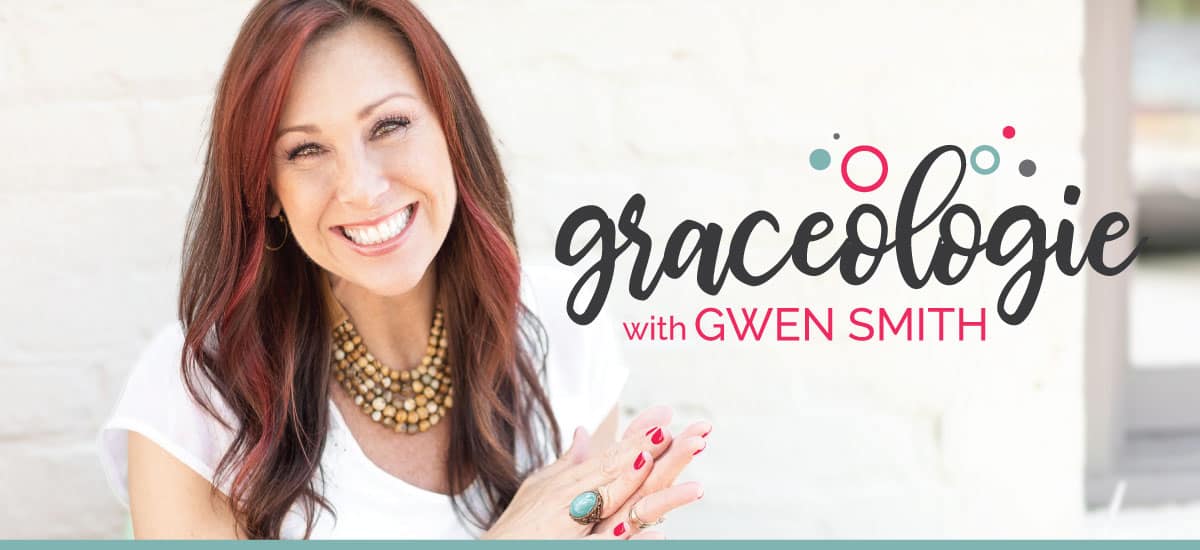 Hey there! Welcome to the GRACEOLOGIE with Gwen Smith podcast where we have fun, faith-focused, grace-filled conversations to help you know and trust God more.
SEASON TWO episodes allow you to connect with incredible, godly women like Holley Gerth, Emily P. Freeman, Susie Larson, Karen Ehman, Andi Andrew, Candace Payne, and Dr. Veirdre Jackson! LISTEN to each episode by clicking through to the individual show pages below. Subscribe now and expect to laugh and learn while you're being encouraged in meaningful ways, and expect to grow from practical tips and takeaways you'll be able to apply today!
Binge listening? Awesome! Be sure to LISTEN to the episodes from SEASON ONE as well!
---
JOIN the GRACEOLOGIE Community!
Join my group of girlfriends and be the first to know every time a new Graceologie with Gwen Smith podcast episode is available. When you sign up to receive our email, we'll let you know when new shows drop, give you special offers, and occasionally share some behind-the-scenes fun.
Simply use the form and click the "SUBSCRIBE" button to get started! 
---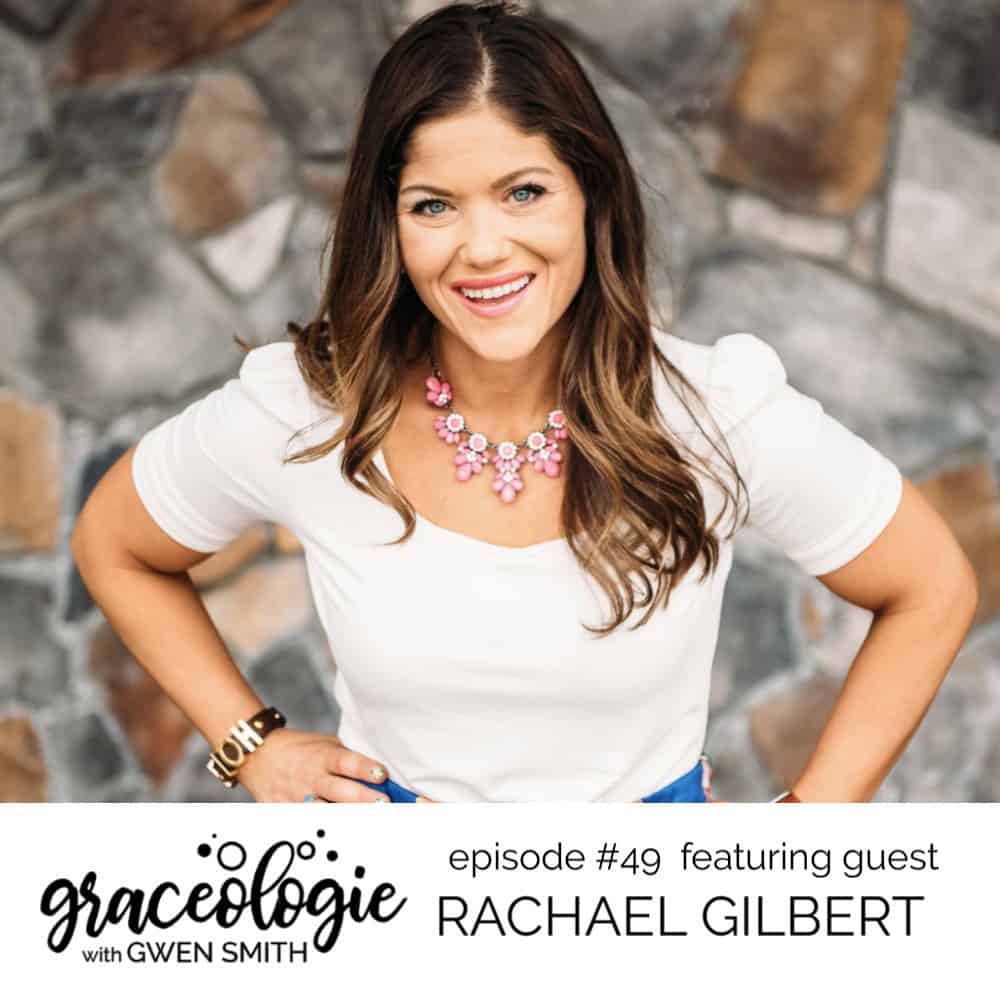 EPISODE 49 – Rachael Gilbert

WHAT IF as a result of facing fears and taking intentional steps forward from where you currently are, you ended up with more time, money, energy, passion and purpose than you ever imagined possible? Sounds pretty amazing, right?
Episode #49 is all about PURSUING YOUR DREAMS with CONFIDENCE. My guest is RACHAEL GILBERT. She and I have a great time talking about the labels we give ourselves, the limitations we place on ourselves and the impact these have on our willingness to chase those personal and professional goals. 
Rachael and I agree: God often surprising us with assignments and opportunities, especially when we're willing to say YES to HIS nudges.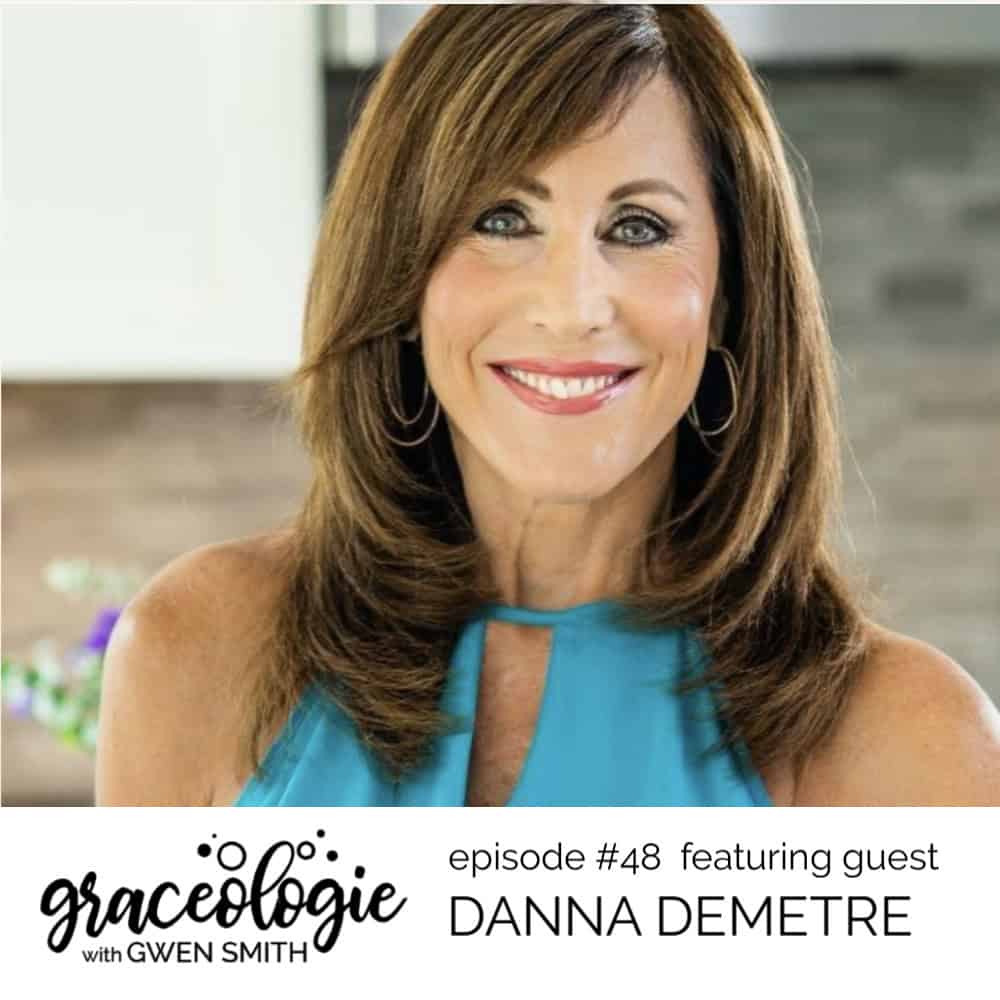 EPISODE 48 – Danna Demetre
Ready to win the battle when it comes to food and your midlife metabolism? Danna Demetre, co-author of the EAT, LIVE, THRIVE DIET book, is my guest on the episode 48 of Graceologie.
Listen in on a powerful and practical discussion that covers topics like body issues, weight struggles, intermittent fasting, metabolism, and the roll emotional stress plays on health.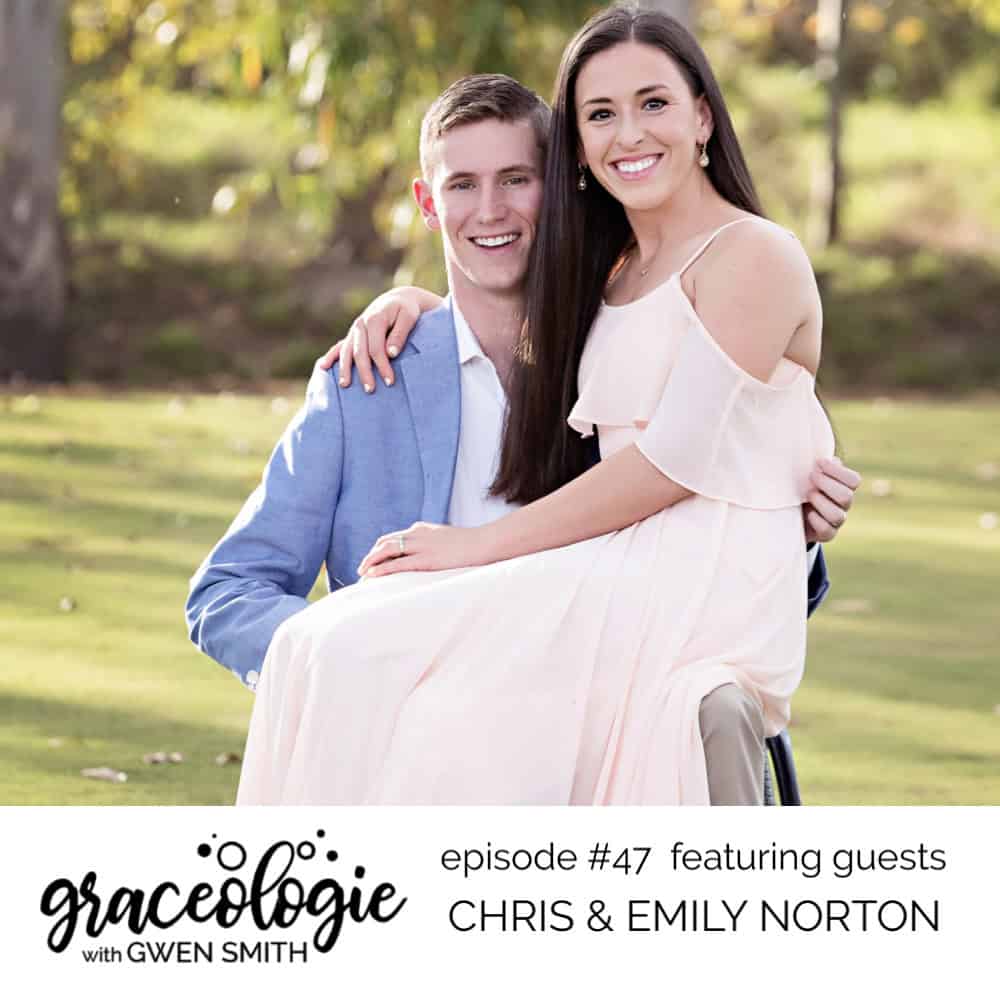 EPISODE 47 – Chris & Emily Norton

Have you ever been so overwhelmed with adversity that you felt paralyzed? Yeah, me too. Today's conversation gives us a glimpse of the grace God provides to help us be strong when we are weak.

In this episode, Chris and Emily Norton join me to share their story of how they found courage to press on past fear as they battled unbelievable odds with determination to discover that life's lowest moments can be our greatest gifts.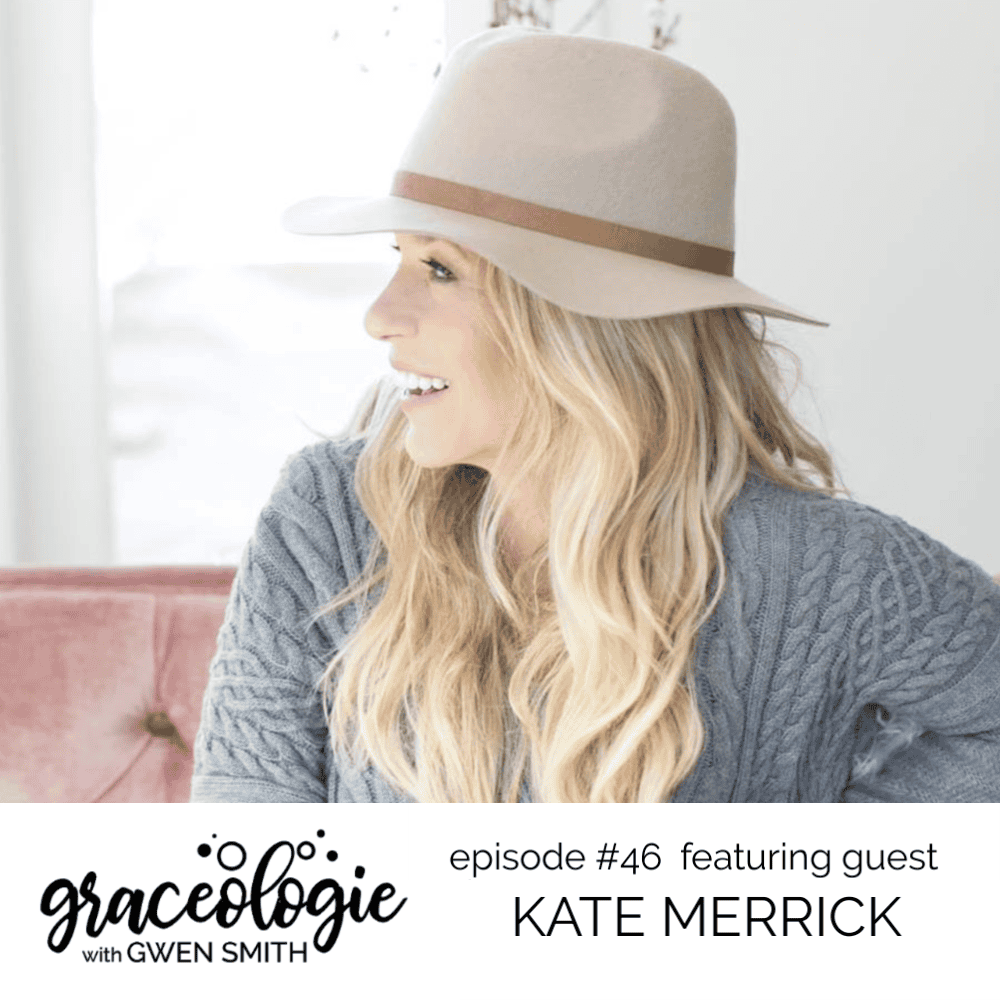 EPISODE 46 – Kate Merrick
Kate Merrick joins me to talk about her newest book, HERE, NOW. She shares some practical ways you and I can live beyond the distractions of the world to live FOR and FOCUS ON the peace and presence of JESUS.
If you've ever needed a digital detox, been distracted by doubts, or struggled to prioritize what really matters, then this episode with Kate Merrick is going to help move you toward the COURAGE and CALM that your soul's longing for.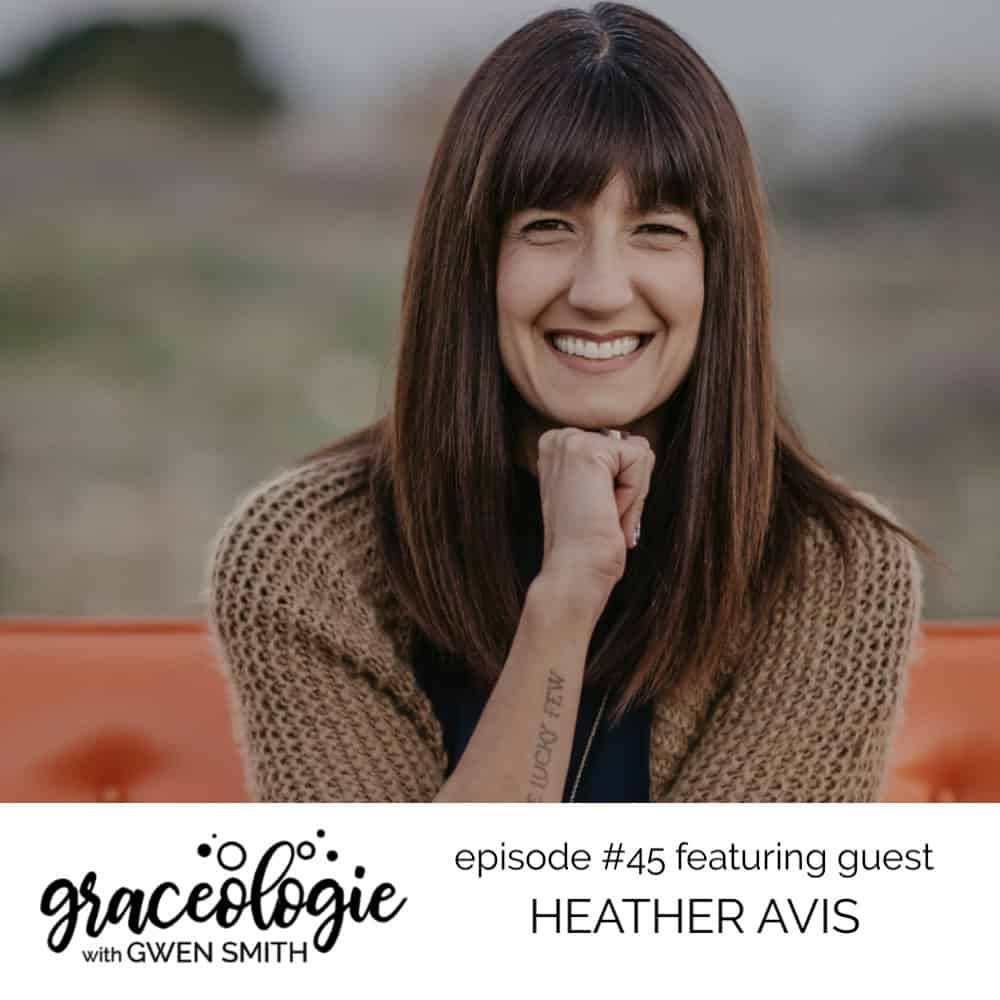 EPISODE 45 – Heather Avis

There are times the Lord allows us to venture into unexpected places on our own… and then there are times when He takes us by the hand and leads us down paths we never expected to walk… let alone even knew we wanted! That's the case with my guest on episode #45 of the GRACEOLOGIE show.
Her name is HEATHER AVIS. Many follow her popular Instagram community – The Lucky Few. Heather's an Author, speaker, wife and MOM to 3 adopted kids – two with Down Syndrome, one with a different ethnicity – and she joins me for an insightful and valuable conversation about her new book, SCOOT OVER AND MAKE SOME ROOM.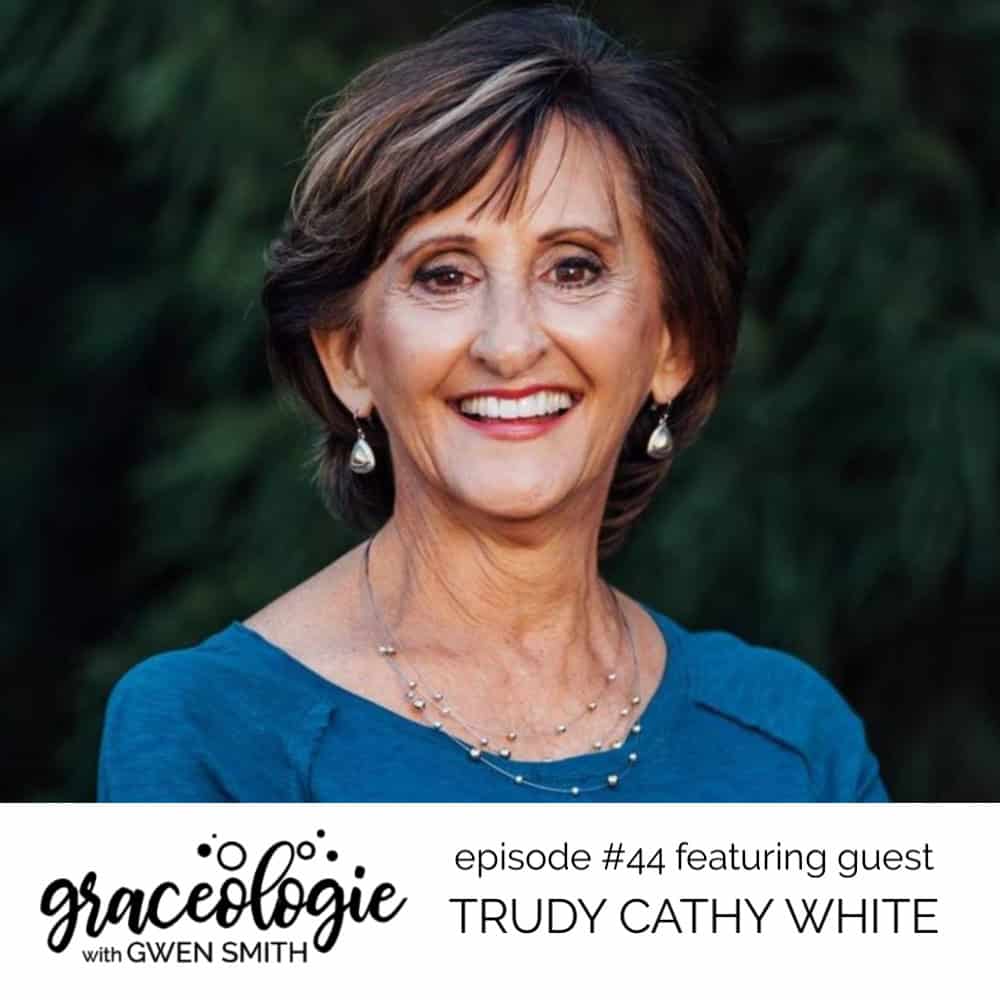 EPISODE 44 – Trudy Cathy White

It doesn't matter who you are or where you're from, there are mountains in life we ALL have to climb. Sometimes they're steep with pain, trials and loss. Sometimes the climb is about understanding who you are in Christ, or how to be a godly parent and leave a lasting legacy.
In episode #44 of Graceologie, my guest Trudy Cathy White shares openly with a heart of wisdom, depth and humility about finding God faithful in her journey. Each story and Scripture she shares will point you to the promise that God himself is much like a mountain: steadfast, strong and mighty.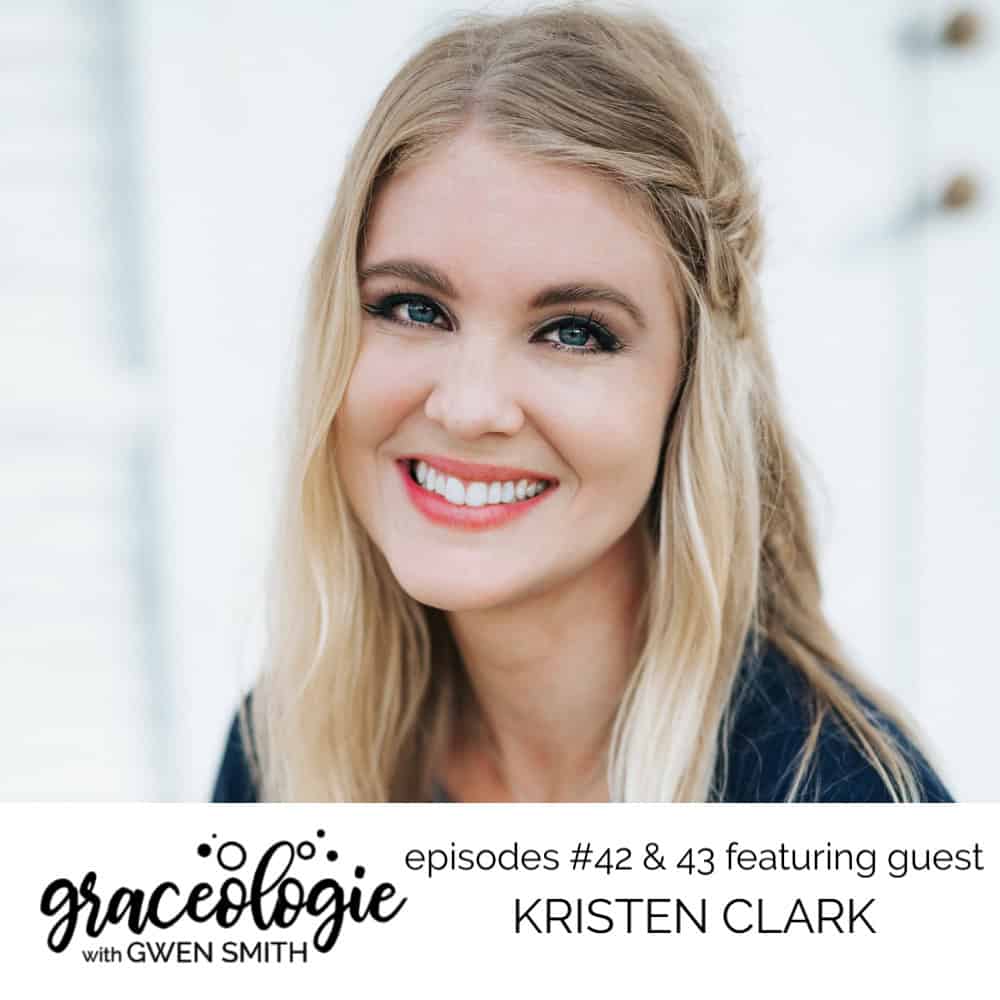 EPISODES 42 & 43 – Kristen Clark

For the modern Christian woman living in today's sexually charged society, embracing God's design for sex and purity can often feel like an impossible pursuit. As the culture seeks to normalize things such as pornography, erotica, and casual sex, both single and married women of all ages feel immense pressure to conform.
On episodes #42 & #43 of the Graceologie Podcast, my guest is the enthusiastic and wise-beyond-her-years Kristen Clark! We have a candid and fascinating discussion about sex, purity and the longings of a girl's heart.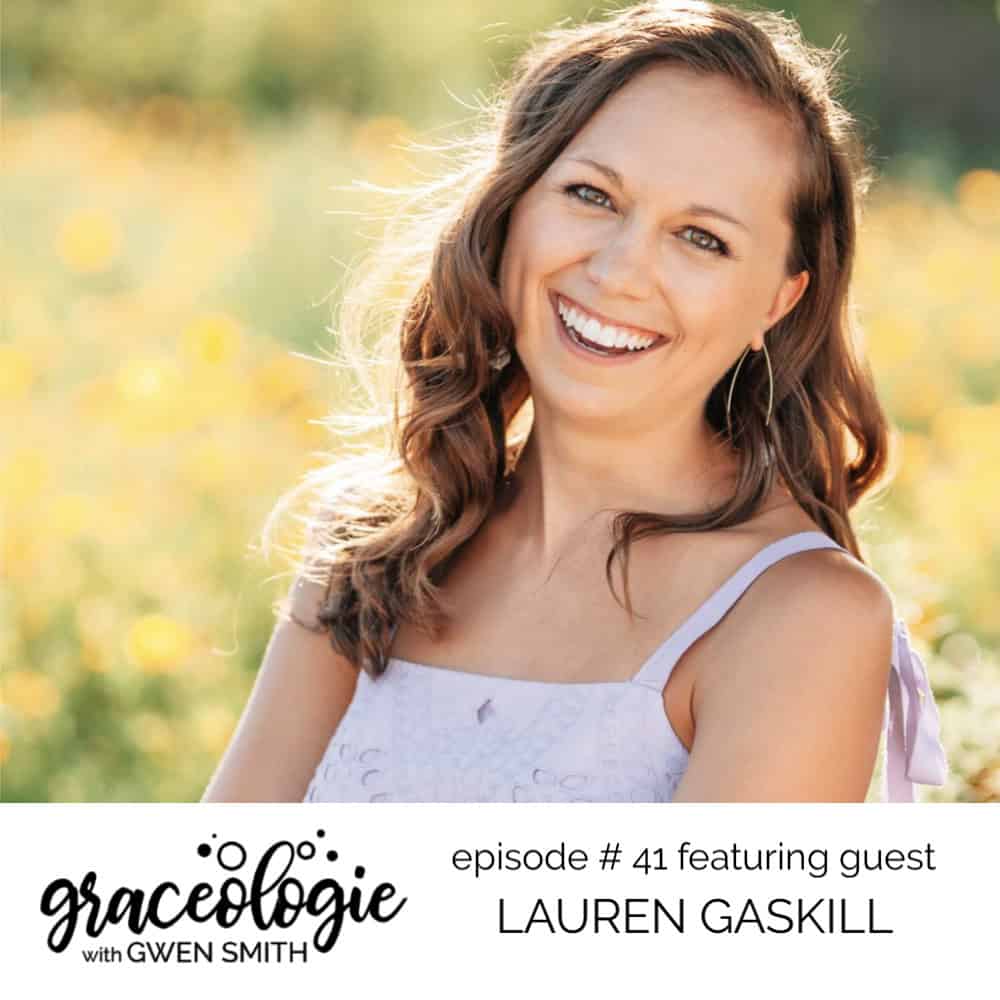 EPISODE 41 – Lauren Gaskill

What do you do when your worst fears come to life? Have you ever had a crisis of faith or doubted that God cares? Lauren Gaskill is my guest on episode #41 and she opens up about the ways she's had to fight for faith through the deep waters of chronic illness, panic attacks and undesirable health diagnoses.
We've all had seasons of darkness with challenges like anxiety, physical illness, relational fractures and parenting disappointments, but how can we harness those moments to be ones of true COURAGEOUS FAITH? Listen in and learn some profound and practical ways.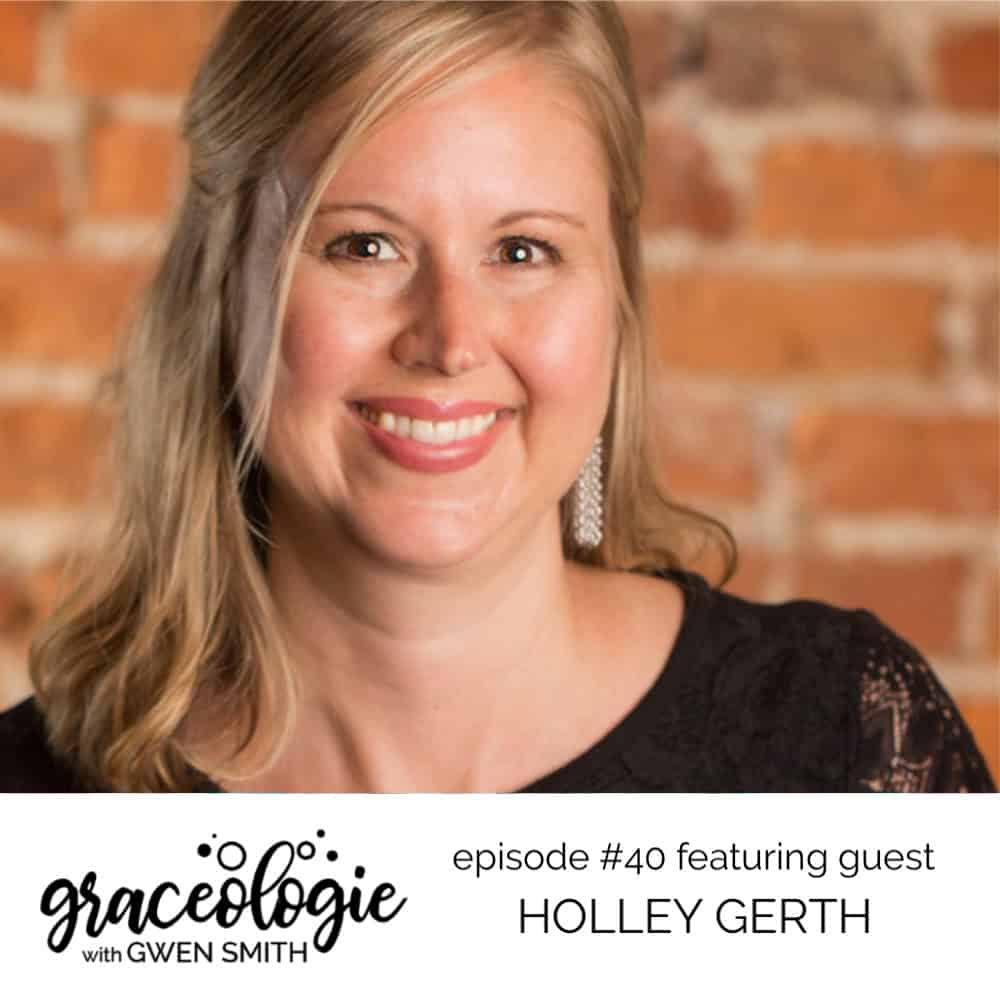 EPISODE 40 – Holley Gerth

Imagine waking up feeling confident in who you are, equipped and excited to do what you need to do and feeling inspired about your life. My guest on episode #40 of the Graceologie with Gwen Smith podcast is Holley Gerth, and we discuss some ways this actually can be true for you.
Holley talks openly about how God has been transforming her anxiety, depression, perfectionism and insecurities into powerful traits like empathy, compassion, creative excellence and humble confidence. And she believes this is 100% possible for you too.