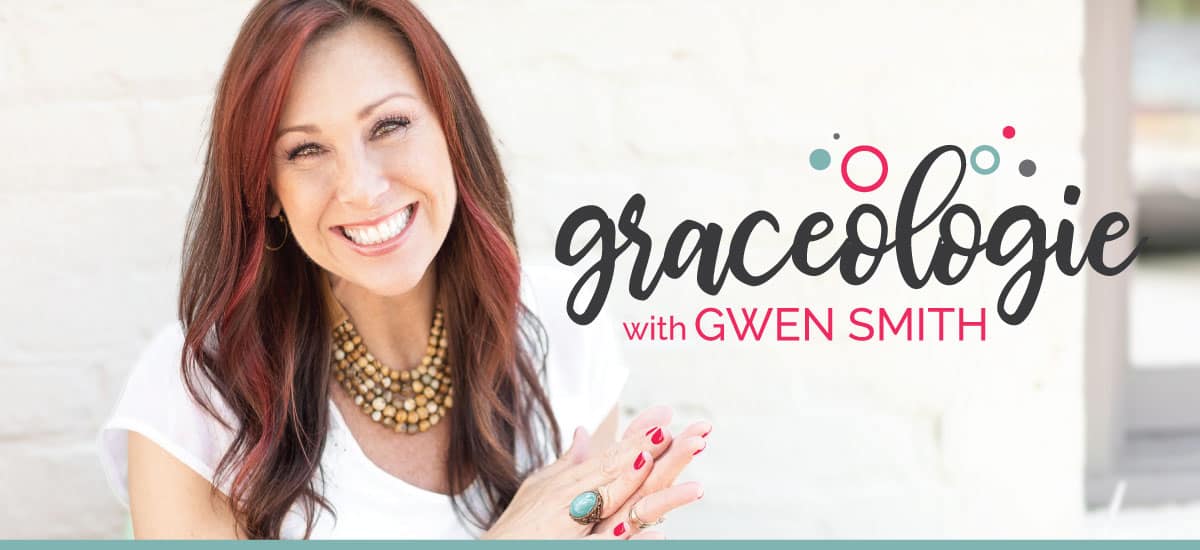 Hey there! Welcome to the GRACEOLOGIE with Gwen Smith podcast where we have fun, faith-focused, grace-filled conversations to help you know and trust God more.
SEASON TWO episodes allow you to connect with incredible, godly women like Emily P. Freeman, Susie Larson, Karen Ehman, Tammy Trent, Andi Andrew, Candace Payne, and Dr. Veirdre Jackson! LISTEN to each episode by clicking through to the individual show pages below. Subscribe now and expect to laugh and learn while you're being encouraged in meaningful ways, and expect to grow from practical tips and takeaways you'll be able to apply today!
Binge listening? Awesome! Be sure to LISTEN to the episodes from SEASON ONE as well!
---
JOIN the GRACEOLOGIE Community!
Join my group of girlfriends and be the first to know every time a new Graceologie with Gwen Smith podcast episode is available. When you sign up to receive our email, we'll let you know when new shows drop, give you special offers, and occasionally share some behind-the-scenes fun.
Simply use the form and click the "SUBSCRIBE" button to get started! 
---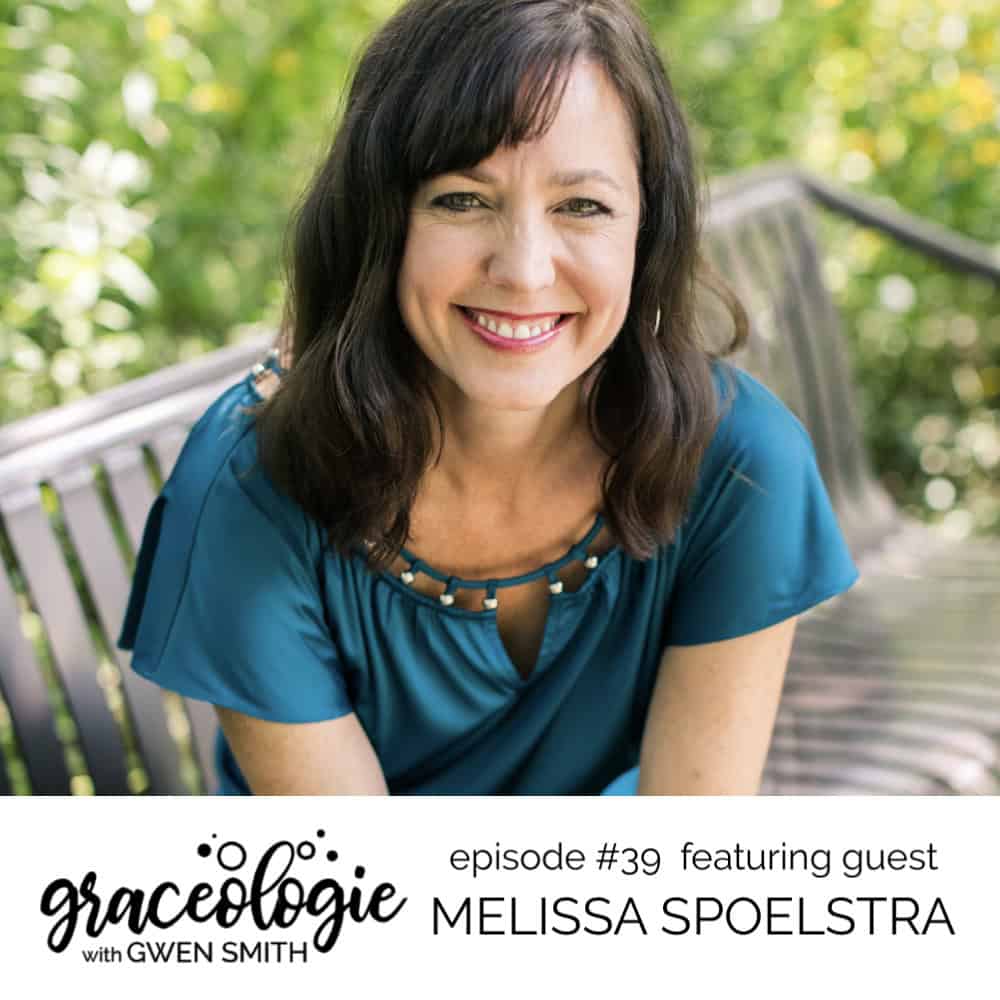 EPISODE 39 – Melissa Spoelstra

My guest on episode #39 of the Graceologie with Gwen Smith podcast is Melissa Spoelstra, author of a new book, DARE to HOPE. Looking at today's world, HOPE usually isn't the first word that comes to mind. On a personal front, marriages fail, bank accounts run low, friendships end, and the everyday demands of a fast-paced life gets us down. Melissa unpacks a hope-filled message that will remind you God is rich in mercy and love and has good plans for His people.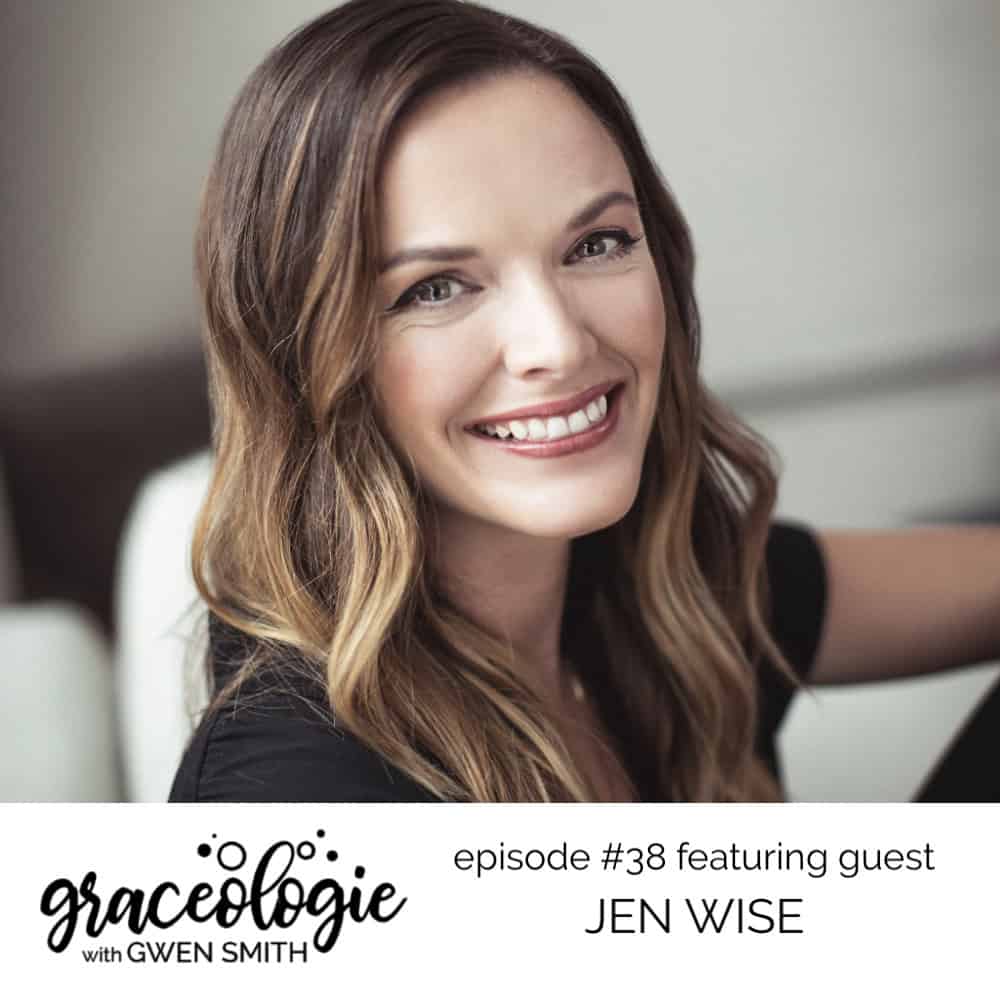 EPISODES 38 – Jen Wise

My guest on episodes #38 of the Graceologie with Gwen Smith podcast is Jen Wise, author of a new book, THE BRIGHT LIFE. In this episode we talk about the exhaustion of giving your ALL and still feeling like it's NEVER ENOUGH. We discuss how God created us to be healthy, strong and vibrant. To rest in the unforced rhythms of GRACE Jesus so LOVINGLY gave us. So if you feel like you're giving everything you have and constantly feel depleted, this conversation will show you some practical and powerful ways God can transform your daily walk through GRACE.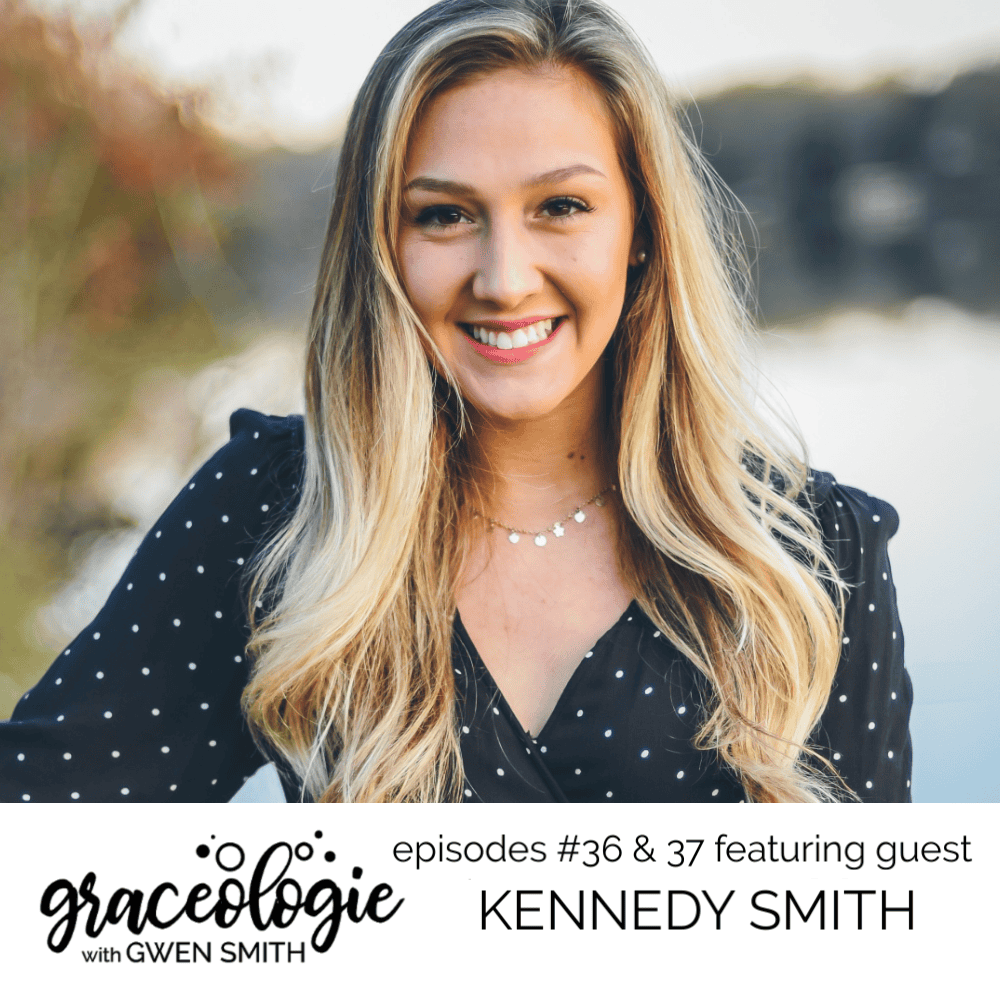 EPISODES 36 & 37 – Kennedy Smith
SPECIAL BONUS: My guest on episodes #36 and #37 of the Graceologie with Gwen Smith podcast is my very own daughter, Kennedy Smith! We have a "No-Consequence Conversation" that's honest, entertaining, practical, helpful and hopeful on all-the-mom-things!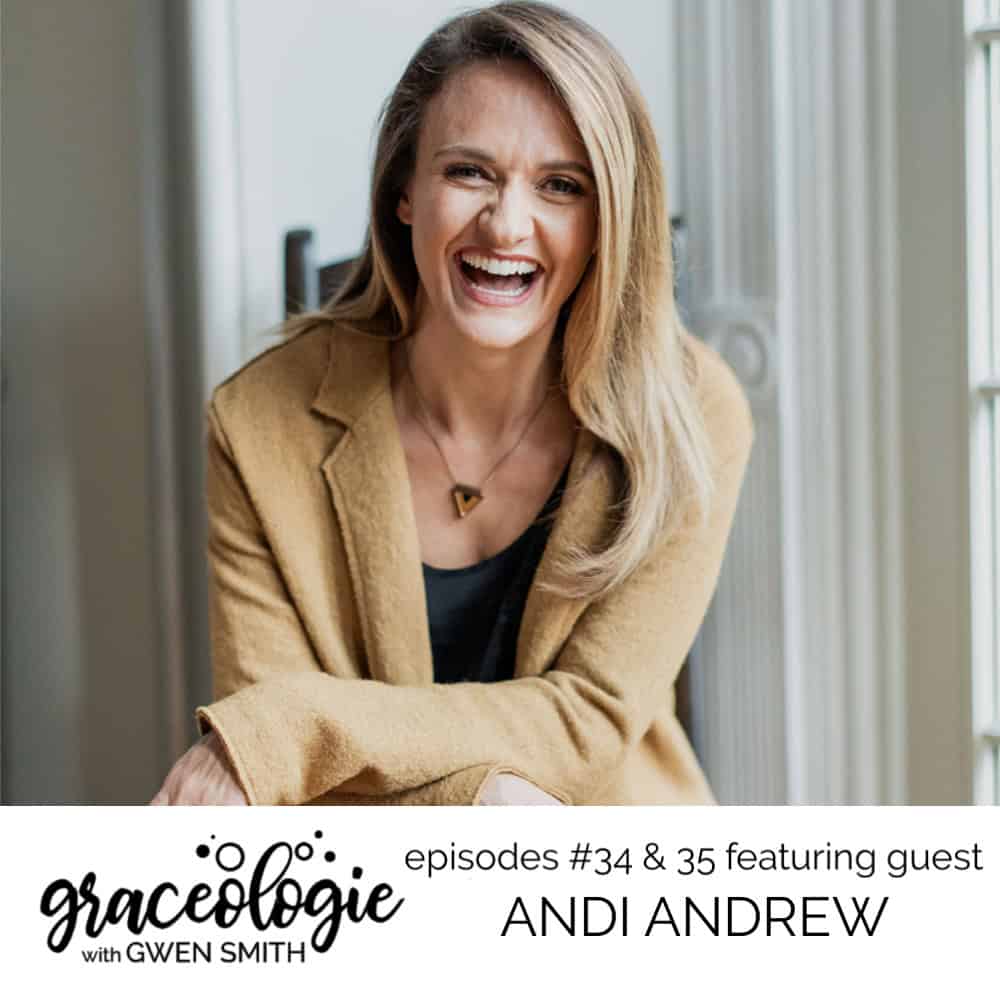 EPISODES 34 & 35 – Andi Andrew
My guest on episodes #34 and #35 of the Graceologie with Gwen Smith podcast is Andi Andrew. She's an author, speaker, podcaster and one of my new absolute favorite humans on the planet. We talk about our tendencies to wade in the shallow end of the pool of life… while JESUS invites to to swim in the deep. Our discussion is filled with tons of laughter, depth and compelling conversation that will help you in practical and Biblical ways to move beyond complacency into a vibrant, ALL-IN walk with JESUS.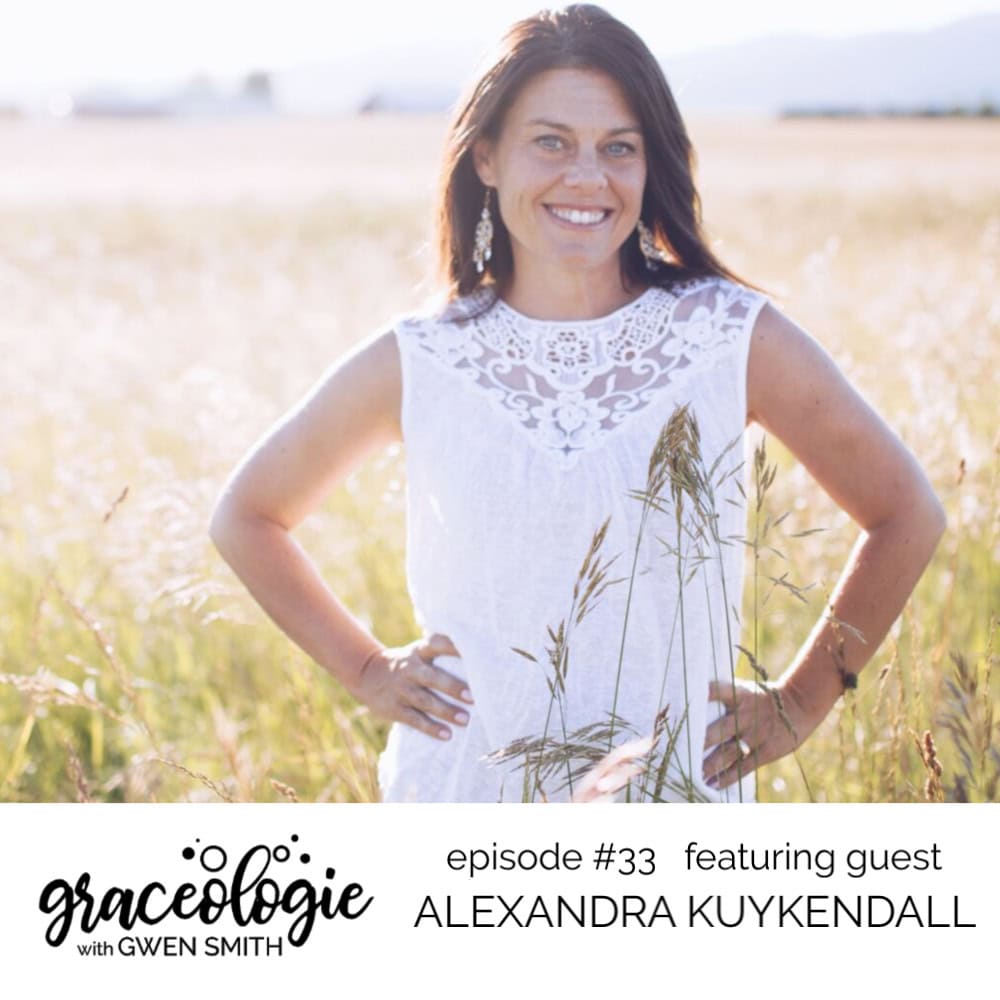 EPISODE 33 – Alexandra Kuykendall
My guest on episode #33 of the Graceologie with Gwen Smith podcast is Alexandra Kuykendall. She's a podcaster and the author of a new book, LOVING MY ACTUAL NEIGHBOR. As Christians, we know we are called to love our neighbor. But what we too often don't know is how to begin. How do we love our neighbor? Where do we start?  Alexandra lays out the framework for where to begin. From practicing humility to listening with understanding to being generous in our relationships.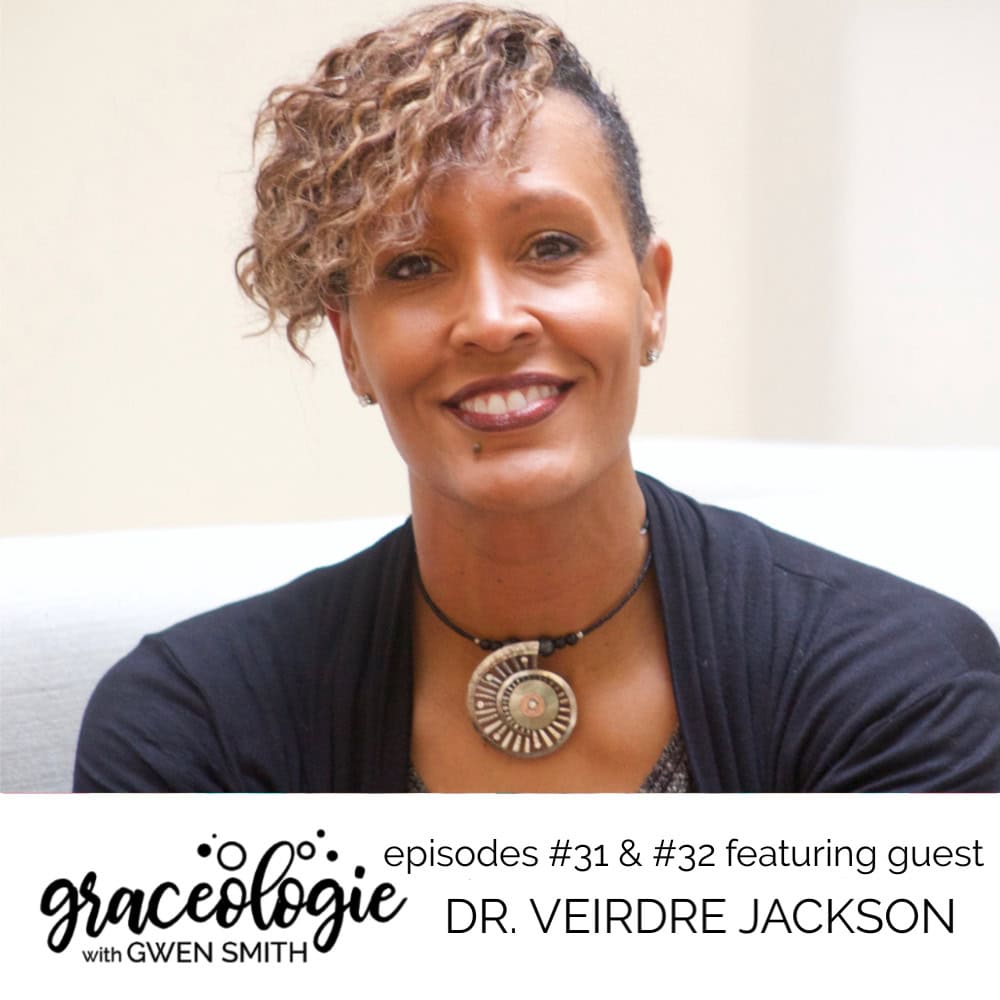 EPISODES 31 & 32 – Dr. Veirdre Jackson
Dr. Veirdre Jackson, CEO of LIVING STRONG Consulting, is my guest on the new episode of Graceologie. She's an award-winning author, educator, entrepreneur and advocate. Veirdre and I have a powerful discussion about how our beliefs CONTROL our BEHAVIOR. We also talk about trauma and TOXIC STRESS, and the neurological impact these have on our lives. Veirdre shares some clinically proven, Biblically aligned and practical ways to rewire your brain to experience RENEWAL and PEACE.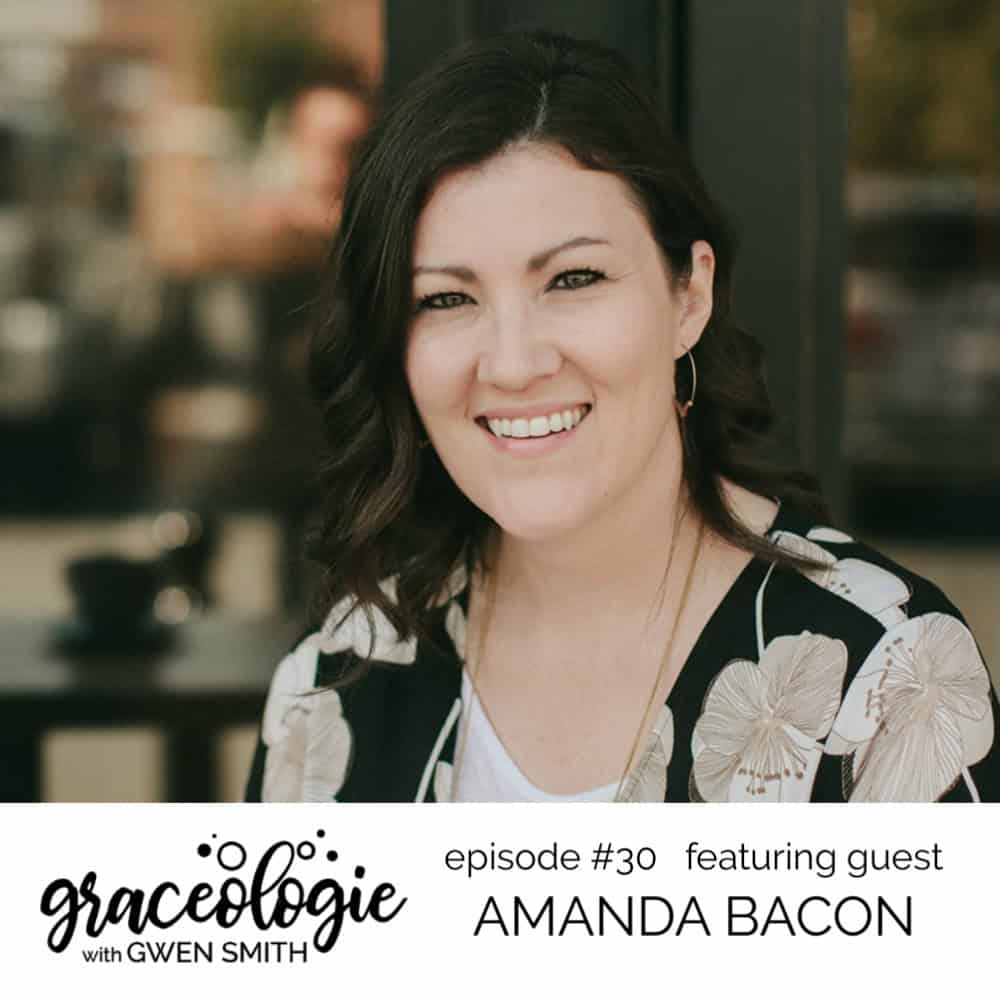 EPISODE 30 – Amanda Bacon
Amanda Bacon is my guest on episode #30 of the Graceologie with Gwen Smith podcast. She's a member of the Proverbs 31 Ministry team, is a wife, mom, blogger and the co-author of a new book: Shiny Things. In this clutch conversation, Amanda and I discuss how you can live on purpose in a world of distractions.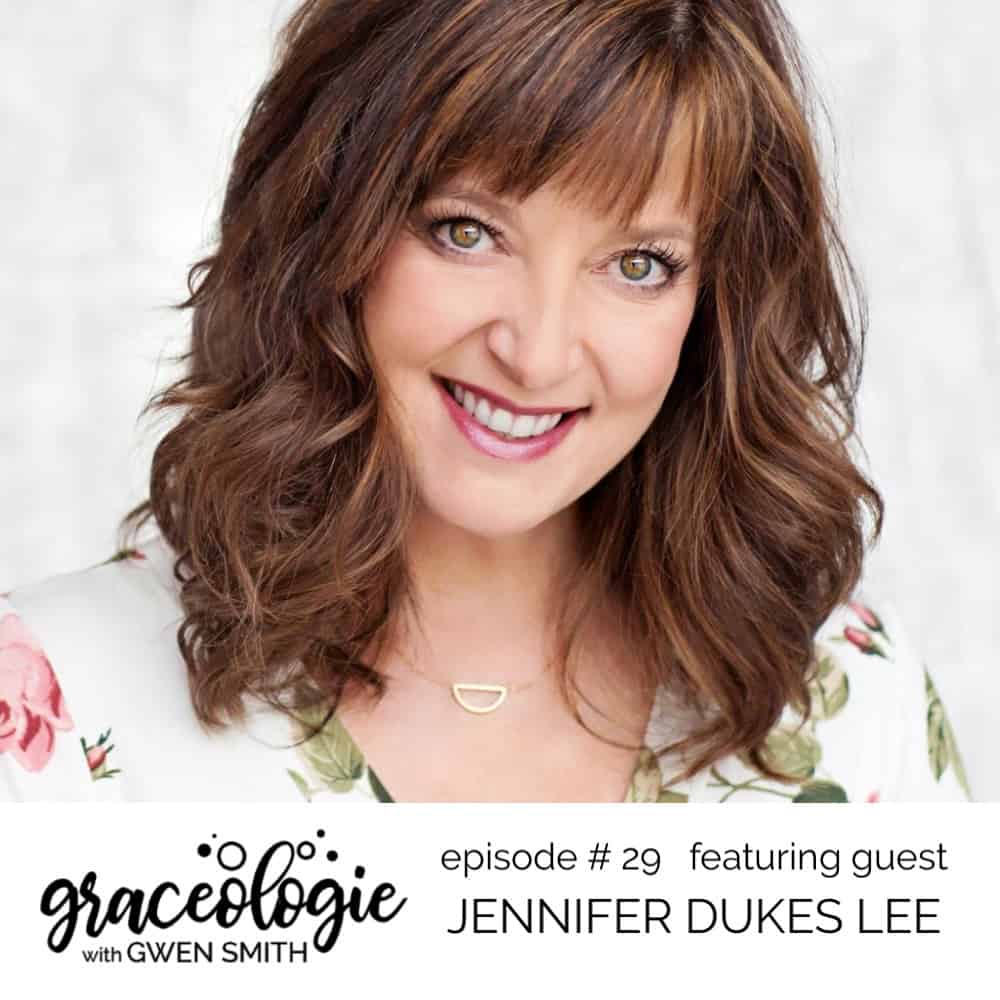 EPISODE 29 – Jennifer Dukes Lee
Jennifer Dukes Lee is my guest on the new episode of Graceologie. She's a storyteller, Iowa girl, grace dweller and author of several books, including her latest: It's All Under Control. We talk straight about the control freak in all of us and about a new way of living that will free you to be you, and finally experience the peace of knowing a God who truly has it all under control.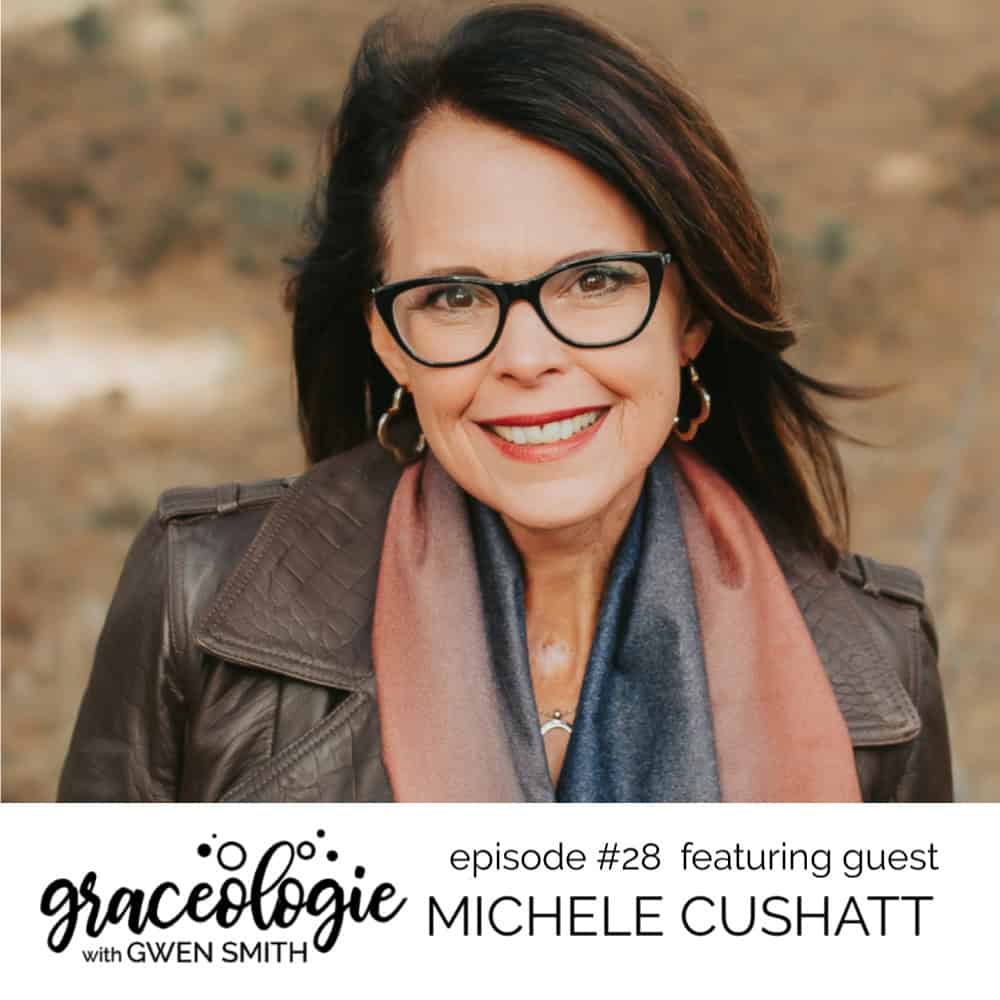 EPISODE 28 – Michele Cushatt
Michele Cushatt, speaker, coach, cancer survivor and author of Undone and I Am, is my guest on the new episode of Graceologie. We talk about the slippery slope of COMPARISON and how God's view of us is ENOUGH.