Graceologie Episode 100: Lisa Bevere
---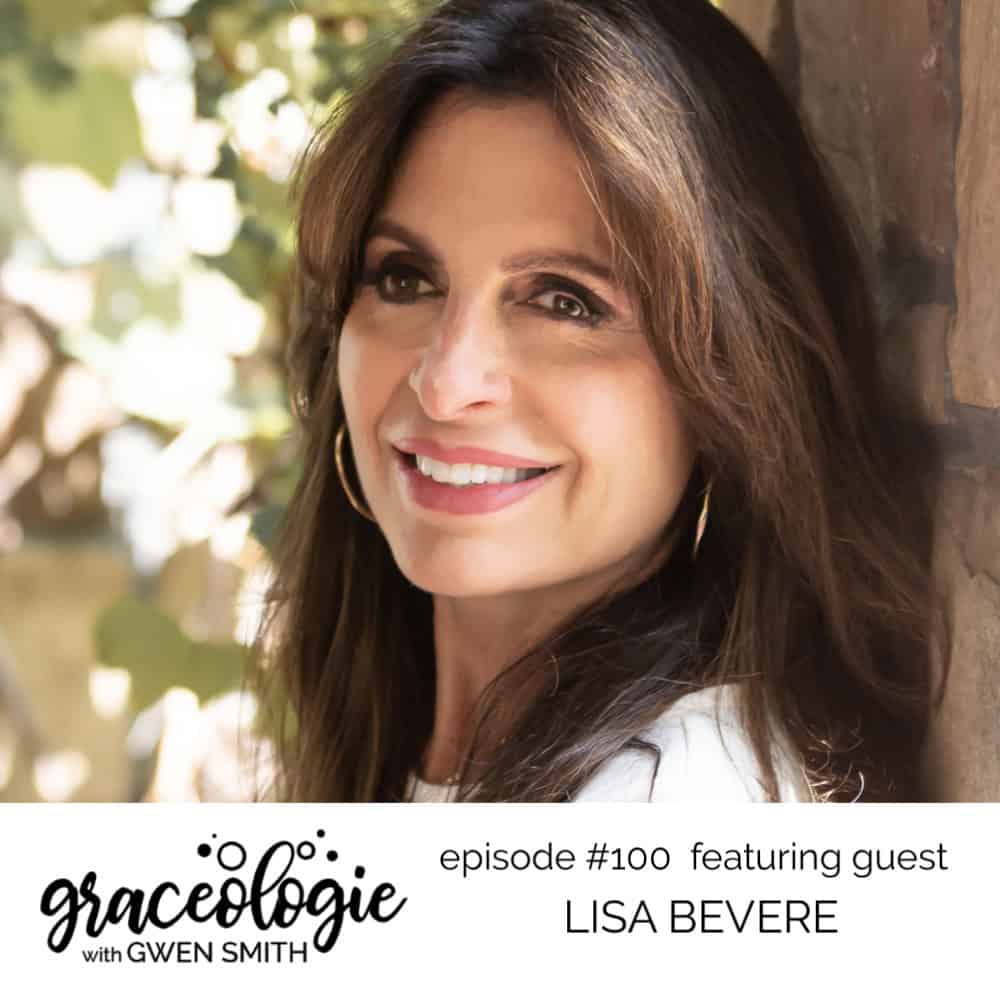 OVERVIEW:
On this special 100th episode, Lisa Bevere is in the house, and we have a great conversation about what the Bible has to say about living a STRONG, powerful and passionate life.
QUOTES & NOTES:
FAVORITE SKINCARE ITEM: Josie Moran Argan Daily Moisturizer SPF 47
The heart of STRONG:Strong in God / Strong in Spirit / Purity / Truth / Relationships / Battle / Grace / Self control / Freedom /Holiness
Purity isn't just about our sexuality. Purity is about being unmixed, un-defiled, and understanding that God is HOLY.
Holiness is not an invitation to try to be good. We try and fail. Holiness is living in such a way that people know we are God's. 
We are in a sexual nightmare. The church gives us all these "rules" to follow while the world says "there are no rules. You can do whatever you want". We have to find the right balance in our relationship.
It's important we stay clear of the things that would arouse or awaken love in the wrong time. (lust)
"God is more concerned with my virtue then my physical purity." Recovering my virtue is something I can always do in Christ. 
"The enemy says because you didn't say no then, you can't say no now." That is a LIE!
"You have the right and the freedom to recover your purity at any point in time by taking back your virtue."
"God is after your heart." Make this about a heart thing and then the healing process can begin. 
The longer you live the more you know you need mercy. The more you know you need mercy, the more you're willing to extend mercy. And mercy is what triumphs over judgement. Mercy is when we don't get what we deserve."
"We have forgotten that Christianity is a battle, it's not a dream." (Wendel Phillips)
"If you're going to be brave enough to dream, you must be brave enough to FIGHT"
The enemy wants to limit you according to your past. He's got you on a chain that you will go this far and no further. But Jesus says that chain is gone!
The enemy doesn't attack you, he uses our history. But what he's after is our destiny. He will circle back and circle back bc he wants you to go back. He is afraid of who you're becoming so he distracts you with who you have been. 
"The attacks on our life have much more to do with who we might be in the future then who we have been in the past."