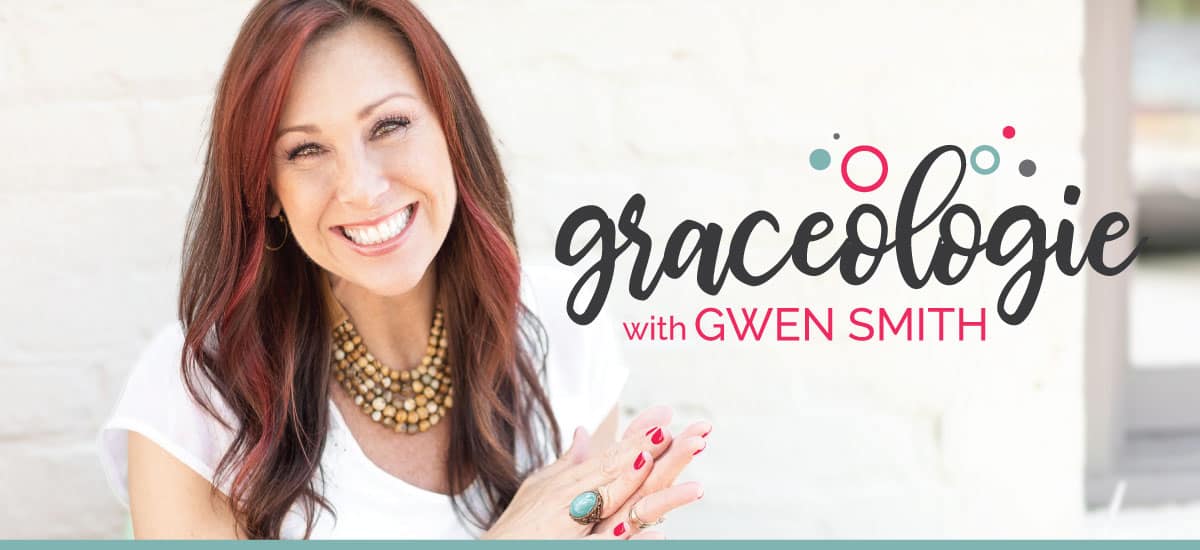 Graceologie Episode 40: Holley Gerth
---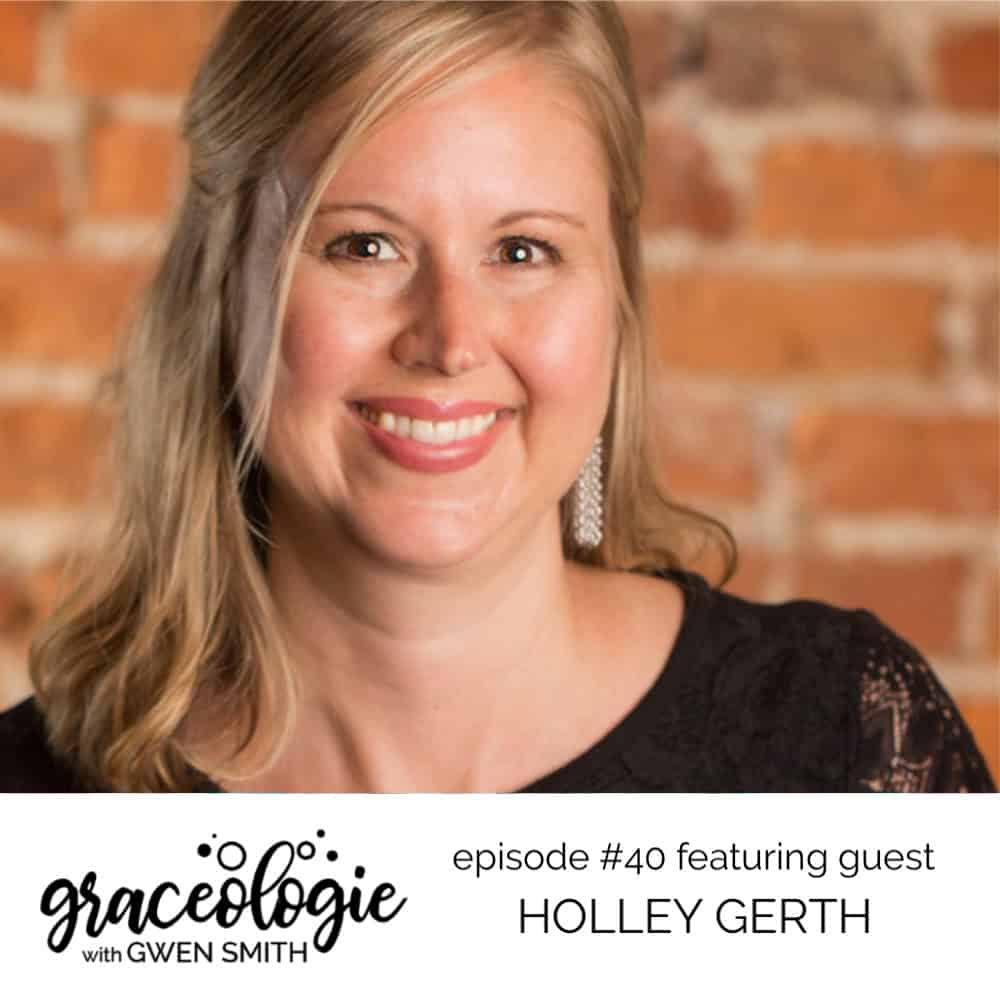 OVERVIEW:
Imagine waking up feeling confident in who you are, equipped and excited to do what you need to do and feeling inspired about your life. My guest on episode #40 of the Graceologie with Gwen Smith podcast is Holley Gerth, and we discuss some ways this actually can be true for you.
Holley talks openly about how God has been transforming her anxiety, depression, perfectionism and insecurities into powerful traits like empathy, compassion, creative excellence and humble confidence. And she believes this is 100% possible for you too. So if you're ready to move beyond feelings of anxiety, fear, discouragement and insecurity… this episode will help you in both personal and practical ways!
HIGHLIGHTS:
PRACTICAL HELP for ANXIETY and DEPRESSION:
#1. See a Christian Counselor
#2. Take naps when feeling overwhelmed
#3. Get adequate sleep
#4. Eat well - make good nutritional choices
#5. Draw a circle and divide it into 4 sections: PHYSICAL, RELATIONAL, MENTAL, SPIRITUAL ... then circle the wagons - work through each section and consider how you're doing in that area. Check in on all these areas regularly. If an area is off, pray and think through how you can get back to a healthy place.
ASK... "God, if you aren't going to take this struggle away, then what do You want to do with it?"  ... then LISTEN
God wants SURRENDERED hearts, not stubborn hearts.
We can't always change our circumstances, but we can choose our response to them.