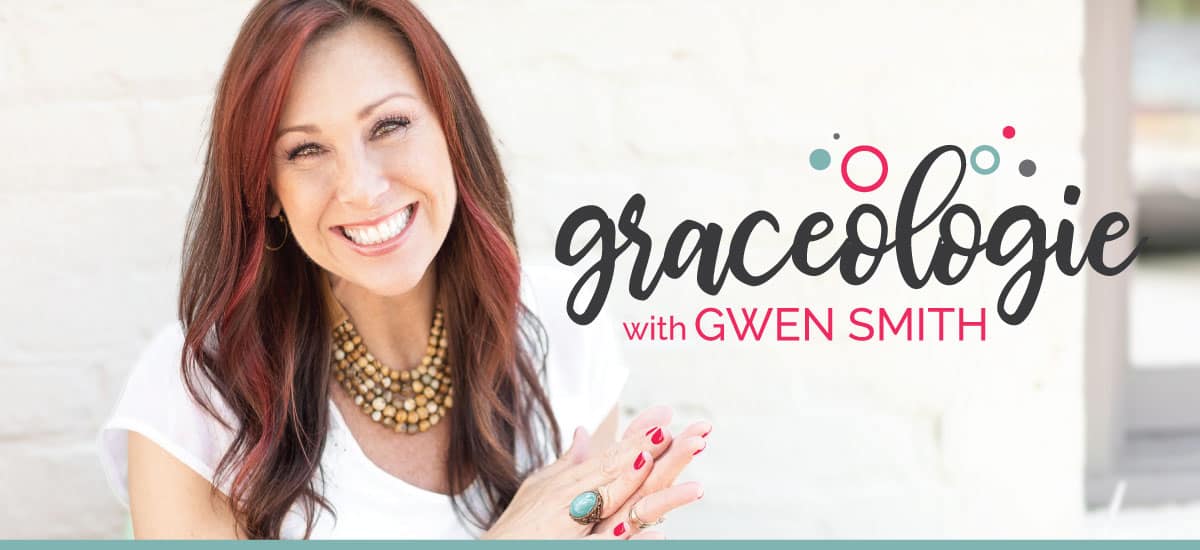 Graceologie Episode 51: Kate Battistelli
---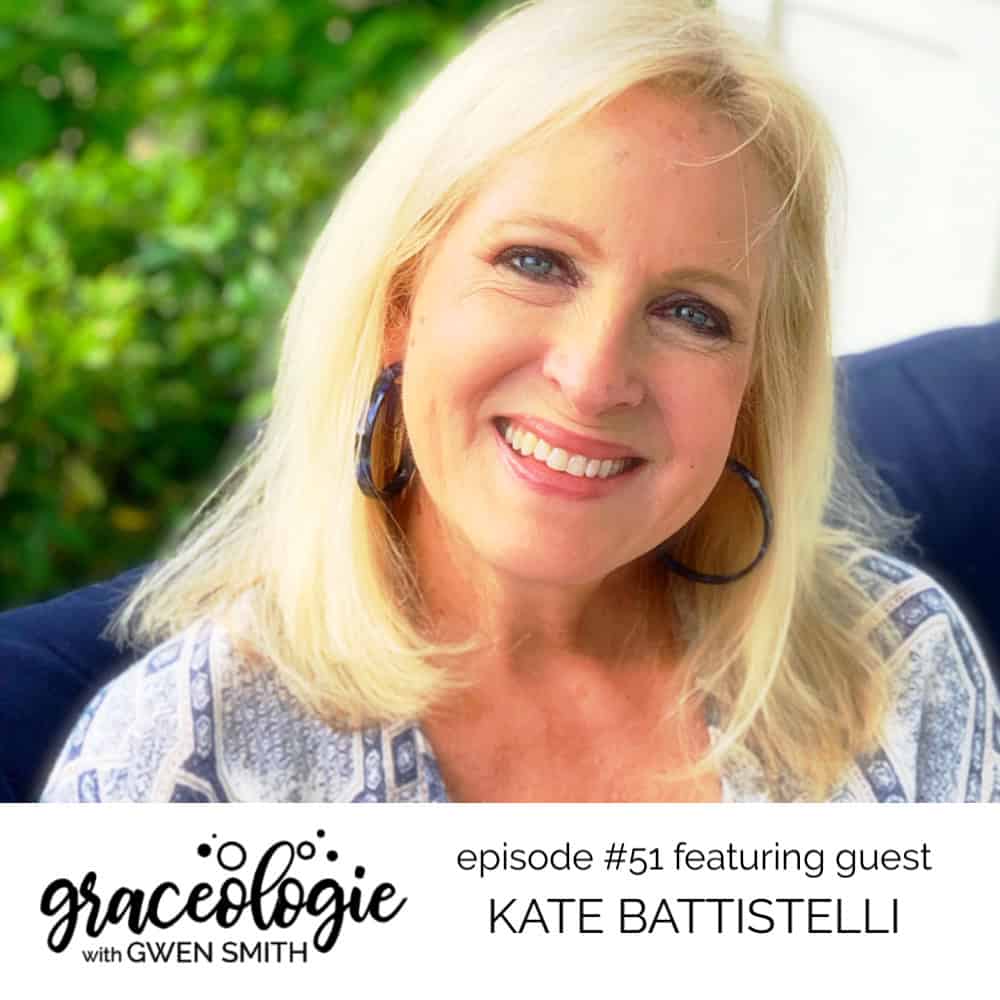 OVERVIEW:
My guest on episode #51 of Graceologie is Kate Battistelli. Kate is the author of a new book THE GOD DARE and mom to the amazing GRAMMY AWARD winning artist Francesca Battistelli.
Is there something GOD is asking you to do that you know you couldn't possibly do on your own? Deep down inside, you know you're on this planet for a reason. God has a plan in mind just for you. In fact, He chose you for His plan before the foundation of the world. He designed you very specifically for this time and this place, and He's perfectly equipped you to accomplish His purpose on earth.

QUOTES & NOTES:
If God calls you to it, He'll equip you through it.
When God puts crazy ideas in our path, we can choose to turn them down or we can choose to be chosen to change the world.
Women need to know that there is hope, there is redemption, there is forgiveness.
Your past is not the end of your story.
Will you let Jesus pick your future?
Always listen to the Holy Spirit. He will drop terrifying things in your heart that you can say NO or YES to. Sometimes your God Dare might be to lay something down. Your God Dare can even become an idol.
No matter what it is God calls us to do or lay down we can trust Him to do it and know that it will bear good fruit.
How do we know what to do when we sense God daring us to do something?
Press into the Lord and let the Holy Spirit give you clarity.
Get good advice.
Talk to your pastor or someone who's mature in the faith.
If you're unsure you might need to wait and spend time in prayer about it.
If you want confirmation ASK for that and let the Lord bring you confirmation.
God knows what we need better than we do.
Just because a blessing falls in your lap doesn't mean it's yours to keep.
Do you want God for what He can give you or for who He is? Is He enough? God wants us to want Him for who He is.
Are you willing to be uncomfortable?
You're never too old or too young to hear God and to do what He's calling you to do. 
WHAT ARE SOME PRACTICAL THINGS WE CAN DO TODAY TO DARINGLY MOVE FORWARD  WITH GOD?
Pray. Ask the Lord to begin to show you what He'd like you to do. Ask for clear direction and guidance.
Be willing to open your heart and follow where God leads.
Find out what it is and do it with all your heart. If it changes mid-stream, adjust. Obey what God tells you to do.
Be bold. Don't be afraid to change the world. Step out when He calls you to do something - even if it's scary.
Forgive that person.
"I can do all things through him who strengthens me." Philippians 4:13