Graceologie Episode 99: Jennie Lusko
---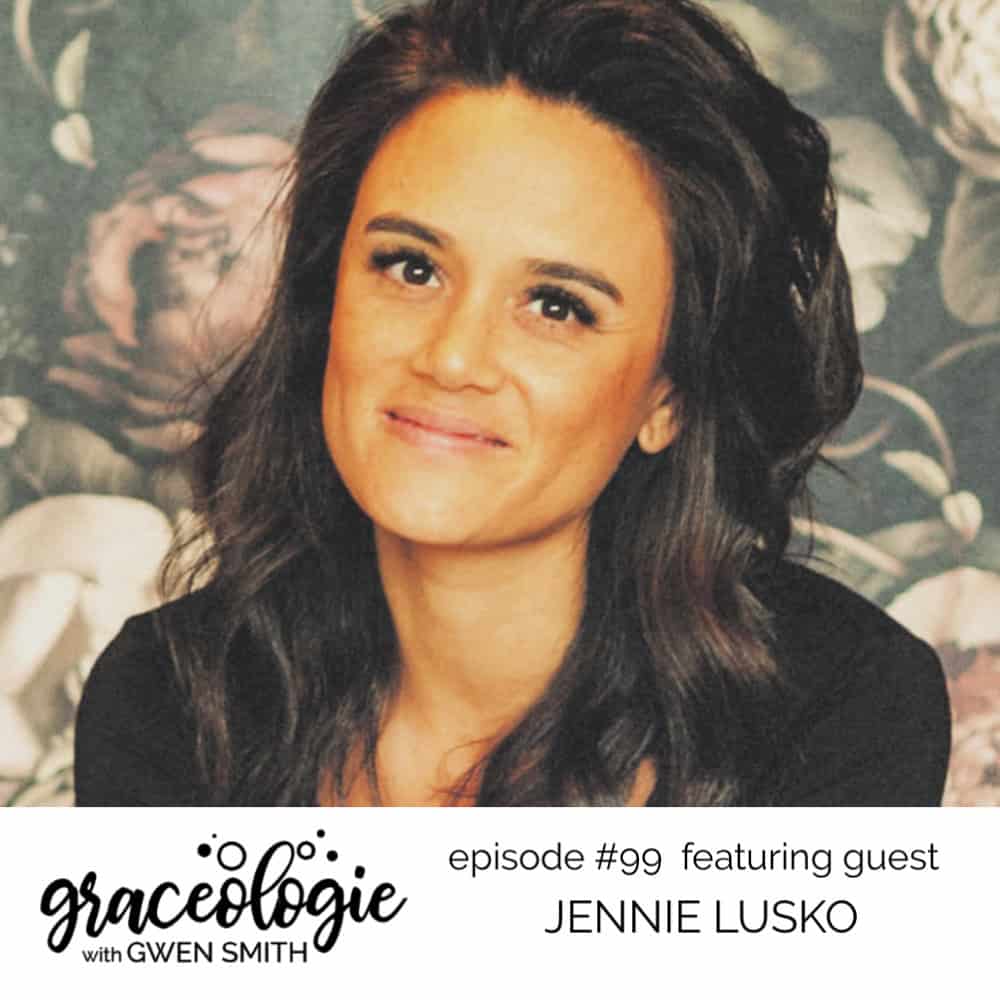 OVERVIEW:
Sometimes pain and loss can leave us with more questions than answers.
Jennie Lusko joins me to tell her story of loss and to share some fought-for words of encouragement as she and I discuss her new book, The Fight to Flourish.
QUOTES & NOTES:
When we experience pain, that's our pain and pain is personal. We just have to remember someone else's pain isn't worse or greater than ours. God sees where we are at. He sees the heartache and our struggle to breathe.
We can't see that He's up to something but  we have to keep knowing and trusting in Him. We don't have to understand God to know Him and trust Him. We can keep running to Him.
Life doesn't have to be going good in order for you to flourish. You can have the good and bad coexist and flourish in both of them.
We are like a seed being planted in the darkness and in the waiting for something to happen. But it's all there. We just need the right soil, amount of water and sunlight. The flourishing doesn't start when we bloom, it starts there in the darkness in the ground, in the waiting. THIS is the process.
He can use our pain to help others.
Practical ways to flourish:
Even when we are failing that is part of the process.
In Hebrews we see the race is set before us. There is a difference in running just to run and running to win. 
Jesus already ran the race and finished it! We aren't starting at the beginning of the race, we are starting at the finish line. 
Circumstances aren't dependent on our strength but dependent on God's strength.
The Bible says to "pray without ceasing". This is a mentality of keeping the lines open to Him, taking Him with you in everything you do.
Be your own Coach and not a Critic. Don't focus on the negative. Instead be kind to ourselves and encouraging, like a Coach.
When going through things, look up first and gain perspective.