Ants have been known to ruin a picnic or two, but a while back they messed up my beach time and flustered my heart.
Yeah. I know. God made ants to live on the earth and we have to share space. I get that. I just wasn't prepared for my first afternoon away from home to be altered by the annoyance of their small yet mighty presence.
I'd really been looking forward to vacation and wanted to relax. To sit by the shoreline, chill out in peace, and soak in the sun with my people. I wanted to enjoy the presence of God in the glory of His creation, not flick uninvited ants away from my towel and off my legs. No rest was happening because it seemed that all of the ants in America had arranged a massive dance party on the East Coast.
I had to leave.
The ants didn't want me to join their beach party and I didn't want to be there. I walked away disappointed and threw a little tantrum in my head. Why should I have to leave? I'm the human here! Ants are supposed to hang out in the dirt, not the sand! My day had not turned out as planned.
There are times in life when things don't work out as planned. Sometimes they're big things. Sometimes disappointments are as small as ants.
There are times when our hearts get flustered and peace is hard to find.
There are times we find ourselves in uncomfortable, frustrating, even painful situations.
Times we feel like throwing tantrums because we got a raw deal.
When the Israelites settled in Egypt, they found themselves in a place far from the peace and promised land they were hoping for. Talk about a raw deal! They ended up in bondage. Enslaved, beaten and oppressed. I'm sure they wondered what was going on. What's up with this, God? Why are you letting Your people endure such pain?
The Israelites went through seventy years of hardship.
Seventy years!
Then the Lord remembered His people and began to work a plan of deliverance to free them. He sent Moses and Aaron to perform miraculous signs and wonders (Psalm 105:26-27). And plague after plague, God moved with might to pave a way to the land He promised Abraham long ago (Genesis 13:15).
Remember the wonders he has done,
his miracles, and the judgments he pronounced,
6 you his servants, the descendants of Abraham,
his chosen ones, the children of Jacob.
7 He is the Lord our God;
his judgments are in all the earth.
8 He remembers his covenant forever,
the promise he made, for a thousand generations,
9 the covenant he made with Abraham,
the oath he swore to Isaac.
(Psalm 105:5-9)
Psalm 105 reminds me that even in times of trial I'm remembered by the God of Israel who delivers and has a plan for His people (Psalm 105:37), because I'm His people. And you are too.
I'm also reminded that even in the middle of frustrations and confusion, I'm loved by a compassionate God of powerful provision who leads all the way to freedom and remembers holy promises (Psalm 105:42).
He spread out a cloud as a covering,
and a fire to give light at night.
40 They asked, and he brought them quail;
he fed them well with the bread of heaven.
41 He opened the rock, and water gushed out;
it flowed like a river in the desert.
42 For he remembered his holy promise
given to his servant Abraham.
43 He brought out his people with rejoicing,
his chosen ones with shouts of joy;
44 he gave them the lands of the nations,
and they fell heir to what others had toiled for—
45 that they might keep his precepts
and observe his laws.
Praise the Lord
(Psalm 105:39-45)
Because ultimately, remembering the deliverance God's brought in the past helps transition my presently flustered-from-ants-flicking heart to a place of peace and rest.
Dear Lord,
Thank You for being my Deliverer, the One who knows the burdens that keep me awake at night and leads me to rest.
 Help me to remember Your faithfulness when I'm tempted to throw a tantrum about life. And teach me to be a woman of peace and joy, no matter the frustrations I face.
In Jesus' name, Amen.
FOR YOUR REFLECTION and RESPONSE

Read Psalm 105.
Pause to reflect on and remember some of the trials the Lord has brought you through. Thank Him for His faithfulness.
PERSONAL PRAYER NEEDED – In early June, my mom (MaryLou Eisaman) was diagnosed with Pancreatic Cancer. She underwent an intense Whipple Surgery on June 12th and began aggressive chemo last Tuesday. Her weight is low and her appetite is non-existent (due to nausea from chemo and continued internal healing from the surgery). She's obviously in for the fight of her life as she undergoes chemo treatments for the next 6 months in the hopes of kicking cancer to the curb. She has an MRI coming up next Monday to view another questionable spot. Would you please join my family and me in prayer for my mom?
So grateful to do life with you!
GWEN
PS. If you'd be sweet enough to post a prayer for my mom on the wall of my blog, I'd love to share them with her!!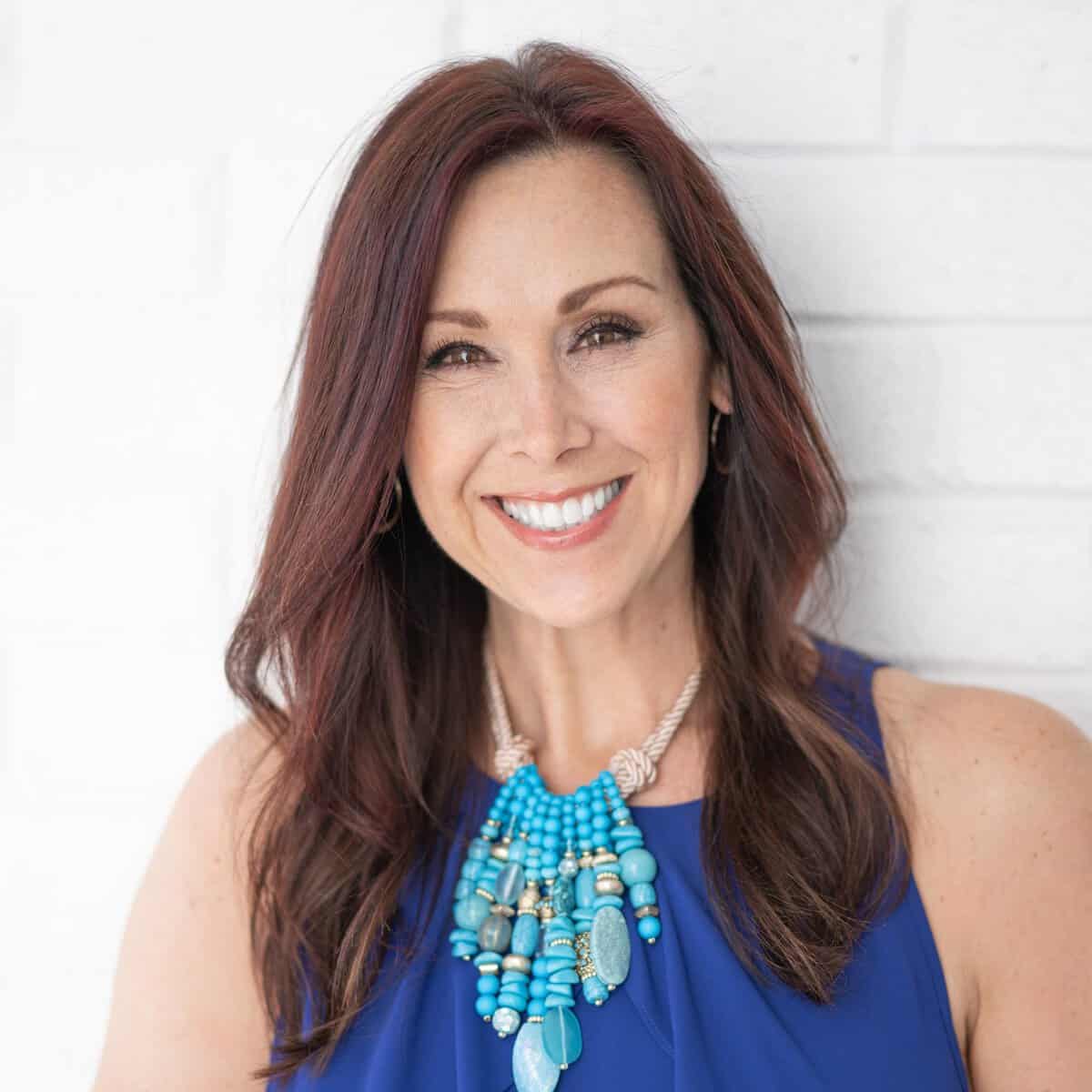 Got some dreams that you're ready to prioritize and make happen? Do you desire to be mentored professionally and challenged as you progress toward your goals? Gain focus, bolster your courage and sharpen your competencies through 1-on-1 personal, ministry or business coaching with Gwen Smith. Spots are limited. Learn more at GwenSmith.net/Coaching.