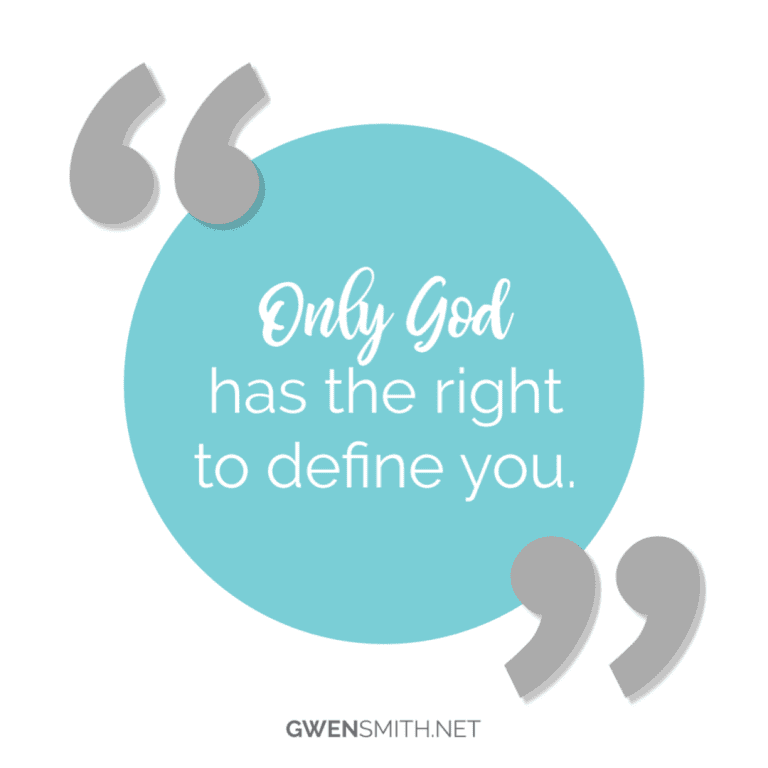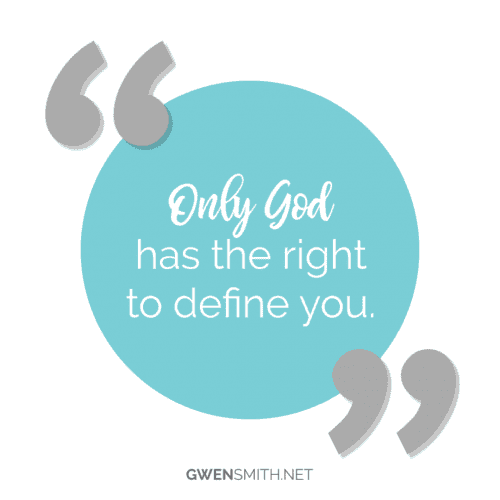 Debbie was a pastor's wife who felt worthless for years. She was verbally abused and emotionally abandoned in her marriage from the very beginning. She had been a virgin when she met her husband, so she knew something was very wrong when, seven months into their marriage, her husband went out of state for a "business trip" and gave Debbie a severe pelvic inflammatory disease when he got home.
Her doctors explained that she had gotten a bacterial infection that can only be sexually contracted. Debbie was hospitalized for five days and placed on strong medications. The IV antibiotics she received unknowingly rendered her birth control pills ineffective, and a pregnancy with their first child resulted. So Debbie stayed in the marriage, though she was wronged and mistreated.
"I was convinced that I deserved all that I encountered," Debbie said. "I also remember licking my wounds with thoughts like, Well, at least I'm the wife, not the cheating lover."
The shame of it all kept Debbie silent and trapped in an unsafe marriage. Behind closed doors she endured verbal cruelty, and she believed the lies of her abuser. When her husband was in a good mood, things were good at home. But if he was in a foul mood, Debbie bore the brunt of his abuse and anger.
Unfortunately, she endured the abuse for a long time before she left. Three kids, twenty-plus years, many affairs, and many lies later, Debbie finally had enough. She mustered up every ounce of courage she could find to leave and divorce her cheating, abusive, pastor husband.
You can imagine the scandal that took place in their church. Because the congregation was unaware of their pastor's abusive and immoral behavior, Debbie was victimized all over again in the court of public opinion. She bore the weight of public shame, humility, anger, accusations, rebellion from her children, and never-ending feelings of defeat and worthlessness.
The weight of it all was heavy. So heavy that it pushed her into a deep pit of depression.
Debbie lost most everything in the divorce—her house, her identity, her financial stability, her dignity, and almost her sanity. In the aftermath, she even lost the intimate relationship she once had with Jesus Christ. She was still His daughter, saved by grace, but had run away from Him. Broken and angry, Debbie felt that God had let her down. She didn't understand how God—who is supposed to be good, who is supposed to hear our prayers, who is supposed to be our Protector and Defender—didn't protect her from the betrayal and the abuse. So, like Hagar, she ran to a desert to get away. Only Debbie ran to a desert of sin.
To soothe her pain, she temporarily turned to alcohol. The numbness she experienced from drinking brought an all-too-short reprieve from the sharp pains that pierced her heart when she was sober. And though she strayed from the heart of God and rebelled against His ways, He pursued her relentlessly. When she finally realized that her "victim mentality" had allowed her to trust a lying abuser instead of the God of truth, she turned back to the Lord.
In His mercy, God has restored Debbie's broken faith into a beautiful faith.
He has redeemed her wounded heart and has filled her with His greater joy.
And though, like all of us, she still experiences struggles and pain, by faith Debbie now embraces God's sovereignty and accepts His healing love. She is a changed woman.
Changed by the unrelenting pursuit of God's unconditional love.
Changed by the One who sees her as precious.
For a long time Debbie thought she was worthless because she was treated as if she were. She was told that she was. She believed what she heard from another person, even though what he said about her were lies. Debbie says, "I thought that I was a failure—that I didn't deserve to be loved with integrity, honesty, and faithfulness—that I caused my husband to sin and commit adultery because I wasn't good enough. I believed a whole pack of lies."
Other people can make us feel worthless. It happens all the time… even within the church. If you are in a relationship that beats you down and causes you to feel like dirt, in the name of Jesus reject the lies that are being projected on you. That's not who He says you are!
If you are being mistreated or abused, tell a trusted friend, meet with your pastor, or get with a professional Christian counselor right away.
And in all cases pray—without ceasing.
No abuser has the right to define who you are, to tell you what you think, to control or manipulate you, to tell you how you feel, or to condemn you for who you are or aren't. Only the God of heaven has the right to define you, and when you are in Christ, you are perfectly beautiful in His righteousness…not broken.
He reached down from on high and took hold of me;
he drew me out of deep waters.
He rescued me from my powerful enemy,
from my foes, who were too strong for me.
They confronted me in the day of my disaster,
but the Lord was my support.
He brought me out into a spacious place;
he rescued me because he delighted in me.
(Psalm 18:16-19)

Dear Lord,
Thank You for loving me for who I am, where I am. Please help me to accept this truth when I doubt my value and to lean on Your strength and support when I struggle.
In Jesus' Name I pray. Amen.

FOR YOUR REFLECTION and RESPONSE
Read 2 Thessalonians 2:13-17. What truths do these verses confirm about your value? Click here to leave a comment or prayer of response.
Who came to your mind as you read today's post? She needs this message. Please pass it on to her.
God delights in you, friend, and I do too. If you are ready to move forward in the hope and healing God has for you, or just need a fresh does of strength for the everyday struggle, I invite you to join me for a FREE 4-week online Bible Study: The Psalm Adventure. It just started yesterday, January 14th, so it's not too late to jump in! Register here –> www.GwenSmith.net/PsalmAdventure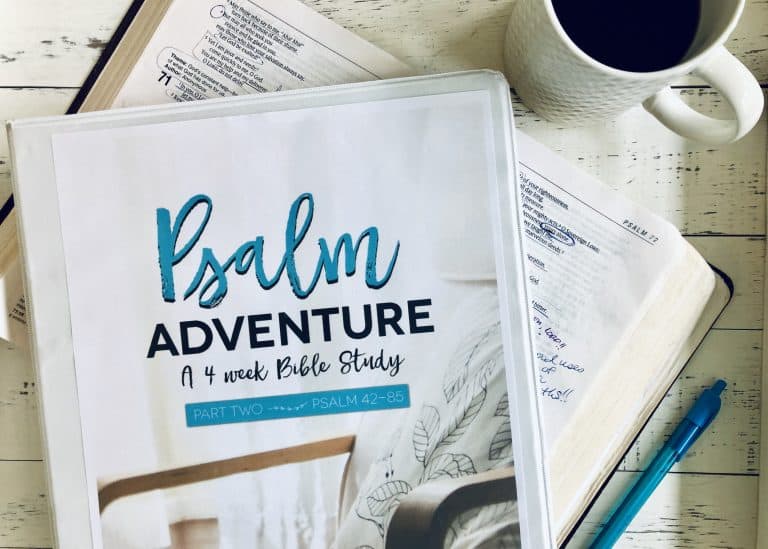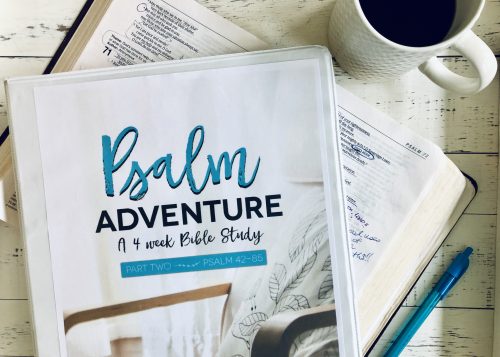 Blessings and Grace,
GWEN
---
 🌸 EXCITING NEWS! 🌸
EPISODE #15 with Wendy Blight is now live!
It's not a question of whether or not we'll face hard times or feel overwhelmed by fear or anxiety. It's a question of how we'll respond when we do.
On this week's GRACEOLOGIE podcast I sit down with WENDY BLIGHT, national speaker with Proverbs 31 Ministries and author of the book/Bible Study I AM LOVED. After a traumatic physical and sexual assault, Wendy lived for years in fear, despair and hopelessness. She tells us how God began a healing work in her heart through His Word and how Scripture challenged her to walk confidently in, and live out His unconditional, lavish love.
She helps us understand what it looks like to accept, be changed by and live out God's love – and why it matters. If you've ever found yourself asking God WHY or felt trapped by anxiety, fear or darkness, this episode will help move you forward toward the PEACE and POWER that we all long to possess.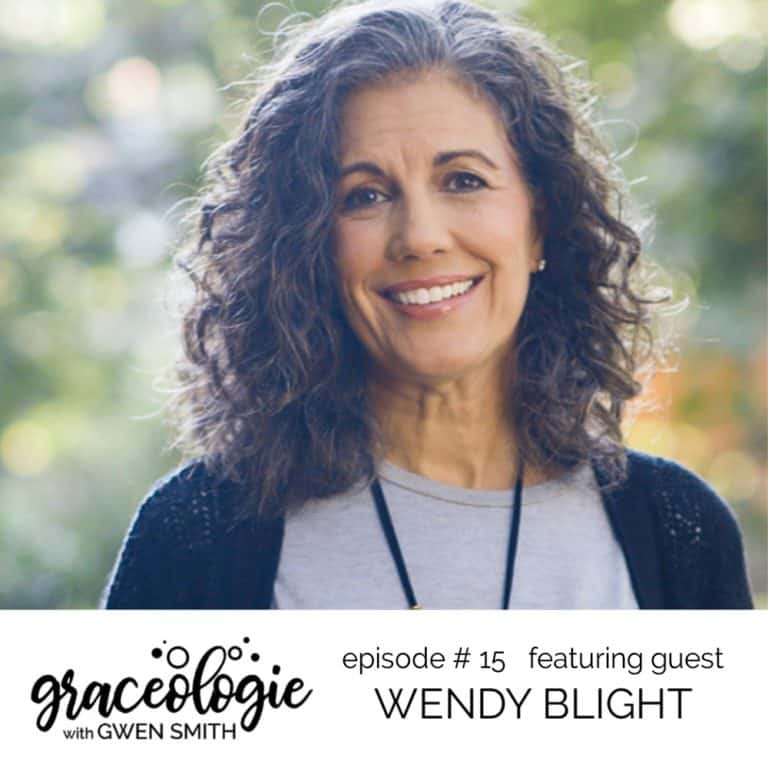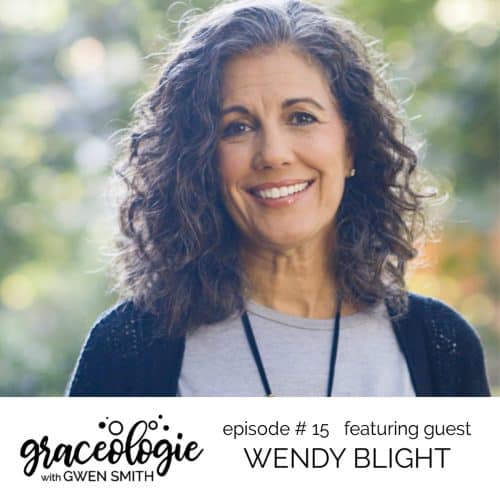 🌸 🌸 🌸 🌸 🌸
EPISODE #14 with Susie Larson…
Life is filled with brokenness. We all know this. We have areas in our souls that feel empty or distressed… places in hearts and wounds from our past that are unhealed.
My first guest of 2019 on GRACEOLOGIE is SUSIE LARSON, popular media voice, national speaker and author of the book FULLY ALIVE. Susie talks candidly about traumas from her past… about our tendencies to treat symptoms instead of addressing issues, and about how traumatic physical events impact both spiritual and mental health. She also shares some PRACTICAL ways to replace defeating thoughts with redemptive ones and to overcome stress so you can embrace God's peace.
Kid you not, this episode is one of my FAVORITES. It's incredibly POWERFUL and I'm confident that you're gonna want to listen to this one again and again.