Happy friday, friends!
It's time for a GIVEAWAY and a guest post by my sweet friend, JESSIE SENECA!! This Eastern Pennsylvania girl is something special, y'all. I knew the moment that we met that we would be friends. She's just that type of woman. And she ooozes Jesus. Truly. There is a calm charm about her that draws you in, a spunky personality that makes you smile, and a humble sincerity that earns your trust right away.
I just know you are going to be blessed and challenged by what she has to share from her new book FRIENDSHIP, Sisters For a Journey. I had the honor of writing the foreword for the book, and now it is my honor to turn this page over to Jessie…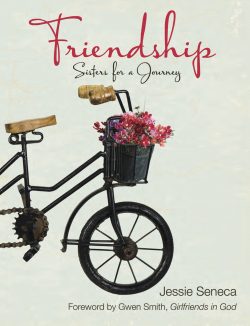 Remember the song, "Diamonds are a Girl's Best Friend," most famously performed by Marilyn Monroe in the 1953 film Gentlemen Prefer Blondes?
The end of the song goes like this, "Diamonds! Diamonds! I don't mean rhinestones!"
Regardless of your feelings toward the song, it does teach us a thing or two about relationships. We want the real thing and nothing short of it.
We desire real, authentic, and meaningful relationships. The kind you treasure; the kind that energize your soul.
When we translate that desire to our heavenly relationship with God, we experience an unspeakable security, which overflows into our earthly ones.
After a diamond is painstakingly cut and shaped to perfectly bounce light, the final step in its completion is to carefully polish it to its final level of shine. We want the real thing, not the imitation, in our walk with our friends and in our relationships. We can be the polish that encourages others to be all God has called them to be.
Sistering. Sisterhood, caring friends.
Sisterhood, done right, can be one of the best parts of our lives as women. We need these relationships. We want these relationships. We long for these relationships.
Without friends, you will not only fall, but you will become extremely lonely.
Two are good because you have a friend that can assist, but three are even better, for a triple-braided cord is not easily broken.
Sistering is a little like riding a triplet, a three-seater tandem bike. You have the captain—the person who sits on the front seat, who guides and directs—while the stoker, the person on the back seat assists in the ride. The stoker really has to trust the person captaining the bike, and the captain has to rely on a stoker who maintains a steady position and is responsive to the choices the captain makes. It is a team approach.
Tandem riding develops communication skills, builds trust, and cultivates respect for each other's strengths.
I say a triplet tandem bike because, just as Ecclesiastes 4:12 tells us three are even better, so it is, as we ride through life. When you have Jesus Christ as a partner with two believing friends, you form an even stronger bond.
When Jesus is in the center of your relationship, He directs the ride and leads you in the direction that is best.
We certainly need to have our closest friends and family on the journey with us.
Sistering is two women coming together to share their hearts and lives and when they depart from their time together each one believes they were the one that got the greatest blessing.
I know, not all relationships turn out the way you hoped. I lived a couple myself.
But I want to encourage you. We all have these relationships. They are not fun and maybe you even wish they never happened. But when looking back on them, they may have been the best thing for me.
At the time, it seemed almost debilitating and a cause to stop ministry, work, or possibly living.
Yes, they have influenced me in one way or another. They have played into the woman I have become and the ministry God ordained.
My hope today is that you will come unveiled before God (2 Corinthians 3:18). You will be honest with Him, yourself, and those with whom He asks you to be authentic and become more aware of your existing valued friendships and the friendships in front of you; the ones you may not even be aware of yet. I hope you'll look at your intentions with greater discernment and be more aware of the needs of those around you.
I also hope you will give God access to the most intimate part of your heart and trust Him with your emotions, desires, and hurts. If we do this, we will be ones that not only live by the Spirit, but walk by the Spirit as well (Galatians 5:25). Not only will you shine brighter, but you will encourage others to do the same.
CONGRATULATIONS TO OUR GIVEAWAY WINNER:
JULIE B!
THE BOOK
Friendship: Sisters for a Journey:  The ride through life is better with friends! Friendship, Sisters for a Journey will help you discover the secret to authentic friendship through meaningful and purposeful relationships. Sometimes it might look a little messy and other times glorious, but God uses all styles and seasons of friendships to grow and stretch us into better friends, sisters, mothers, daughters, aunts, grandmothers, and any other roles we fill. We are never beyond the age of learning more about one of the greatest gifts God has given us, Friendship. With discussion questions at the end of each chapter, biblical application, and real-life examples, this book will help you be the friend you desire to be.
MEET JESSIE SENECA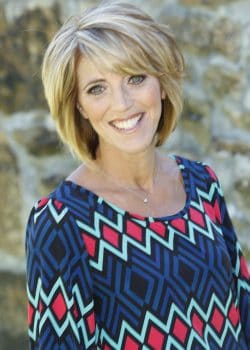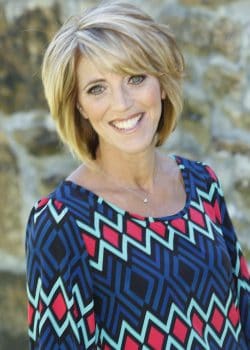 Jessie Seneca is a national speaker, author, leadership trainer and the founder of More of Him Ministries and SHE Leads Leadership Conferences. She also works with LifeWay as their Northeast Simulcast Specialist and a frequent YOU Lead presenter. She has a passion to help women experience God's Word for themselves as she encourages you to move into a "wholehearted" lifestyle, one devoted fully to God through retreats, conferences and her Bible studies.  Jessie and her husband, John live in Pennsylvania and have two young adult daughters. Most days you can find Jessie walking her two golden-doodles, Bella and Murphy while supporting John from the bleachers of the college softball field in her most recent role as the "coaches wife."
Visit Jessie at www.moreofhimministries.org