HAPPY FRIDAY! Today we have MARK MAULDING as our giveaway-giver and guest post writer. What?! Yes. A man is in our midst! But with great reason… his writings encourage readers to know and trust God more… which, as you know, is what I'm all about. I always appreciate an honest story that nudges my heart to remember God's faithfulness. I expect that you will appreciate this message as well. So grab a mug of your favorite drink and leave a comment to enter the giveaway after you consider the message of this excerpt from Mark's new book, God's Best-Kept Secret.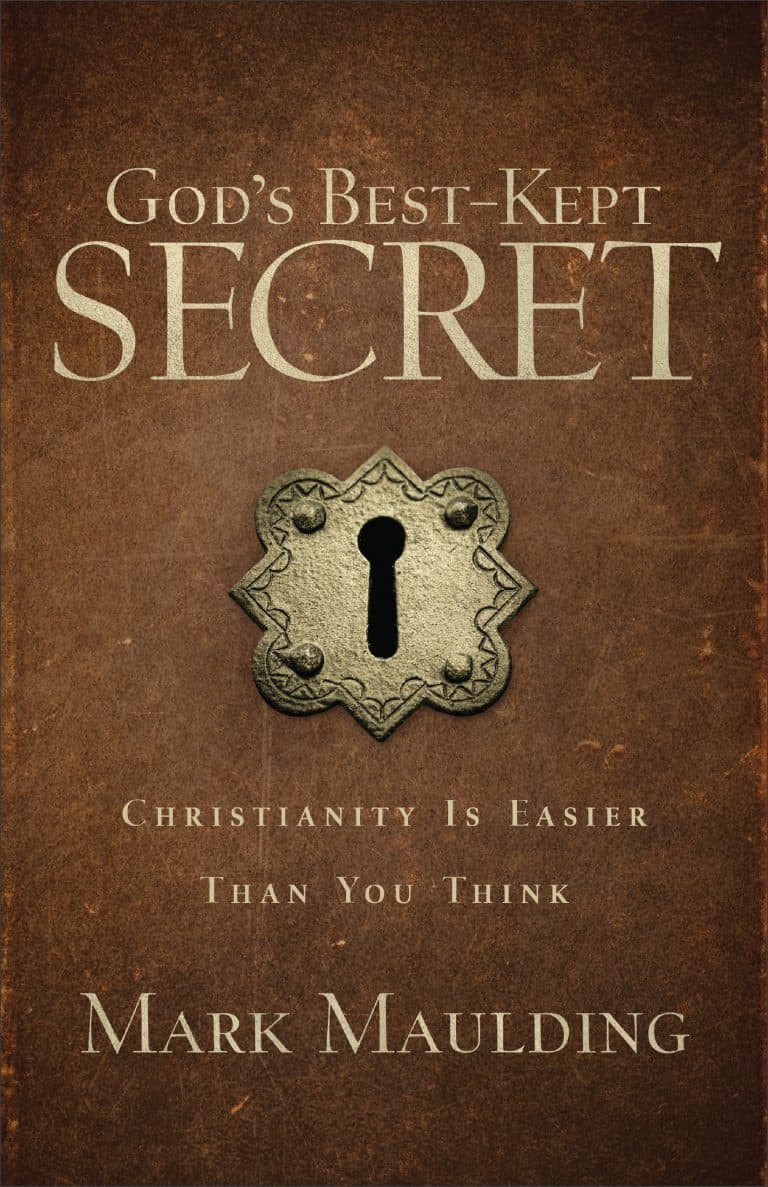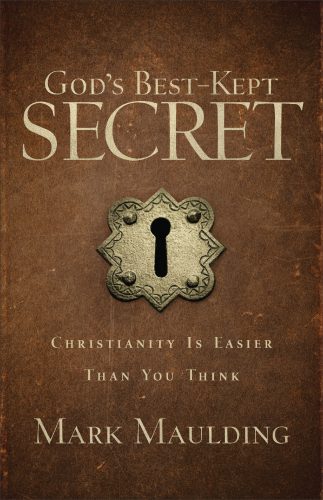 Would you be surprised if I told you Christianity is easier than you think because of suffering? That may sound contradictory, but it's true. Our loving Father often reveals to us the life-giving power of his best-kept secret in the New Covenant through our personal suffering.
A few years ago the church I had founded was failing. It was a real time of crisis for me, and therefore my family. As the time passed things got so bad it seemed as though my life was falling apart. I was doing my best to obey and serve God, but he was allowing one difficulty after another.
I was unable to love my sweet wife, Ellen, like I wanted to. Don't misunderstand; we didn't have a terrible relationship. And she was not my problem. My problem was an inability within me to feel and express genuine love for her. I felt totally frustrated about this struggle, but I was incapable of changing it.
At the same time, my closest friends pulled away from me for no apparent reason. It wasn't that we had conflicts. Each of them just seemed to be too busy and somewhat disconnected from our relationship. I felt isolated and rejected.
My struggles eventually moved from my mind into my body. I began to experience pain in my upper and lower back, which added another layer to my angst and discouragement. In the midst of it all, a scene crept into my mind one day as I gazed at our small kitchen table. For some reason I envisioned each leg falling off, one by one, until the tabletop fell flat on the floor. This felt like what was happening in my life. Just like each of the legs, everything I had relied on to give me meaning in life had fallen off, one by one. Like that tabletop, I now had no one and no circumstances to prop me up. I felt more alone than I ever had in my life. I sunk into a dungeon of emotional darkness, where depression and anxiety constantly lurked.
Worst of all, God seemed completely silent.
Finally, all this suffering brought me to the end of my rope. Then as my strength gave out, I had to let go of it. I just couldn't go on living this kind of Christianity. I was done. I did not have the mental, emotional, or physical strength to do it.
My heavenly dad then spoke the life-giving words of grace I didn't even know I needed to hear. "Mark, even if this church fails, I still accept you."
Starting the next day, I became so full of God's love that it changed me forever. Now I could express deep love for Ellen. My depression was replaced with joy. My physical pains began to subside. And it no longer mattered that my friends were absent from my life, because Jesus was my best friend.
God had a specific plan he had been carrying out through my suffering, but I had been blind to it. God had been loving me by letting my life fall apart, using all my losses and struggles to bring me to this point.
Why? For the most important purpose he has for every Christian. He wanted to reveal Jesus Christ in me as my all in all. He wanted to glorify himself through this revelation of his Son in me. He wanted me to finally understand that Jesus Christ alone is my life, as Colossians 3:4 says: "When Christ, who is our life, is revealed, then you also will be revealed with Him in glory" (NASB). He wanted to reveal to me that Christ being my life is abundant life as well as eternal life because he is all of that! Once he did, the sun came out, brightly warming my soul with his great love for me, and the thick fog of gloom burned away.
My suffering had a surprise ending that I wouldn't have imagined while I was going through it. That's often the secret about suffering for Christians we counsel and teach. The surprise ending is the revelation of Jesus Christ in us that frees and heals us in ways nothing or no one else can.
This doesn't mean we will never struggle or suffer again. But it does mean Christianity will be easier than we ever thought. Why? Because we will be living more and more from a place of relying on Jesus Christ in us. That's what it means when I say God designed us as Christians to become stronger in suffering—through his strength, not ours.
As you can see from my life, our desperation is often God's preparation for his revelation!
TAKEN FROM: Mark Maulding's God's Best-Kept Secret, Baker,
a division of Baker Publishing Group, 2017, Used by permission.
Congratulations to our giveaway winners: Christie McFadden, Kim Bingham & Kimberly Puhrmann!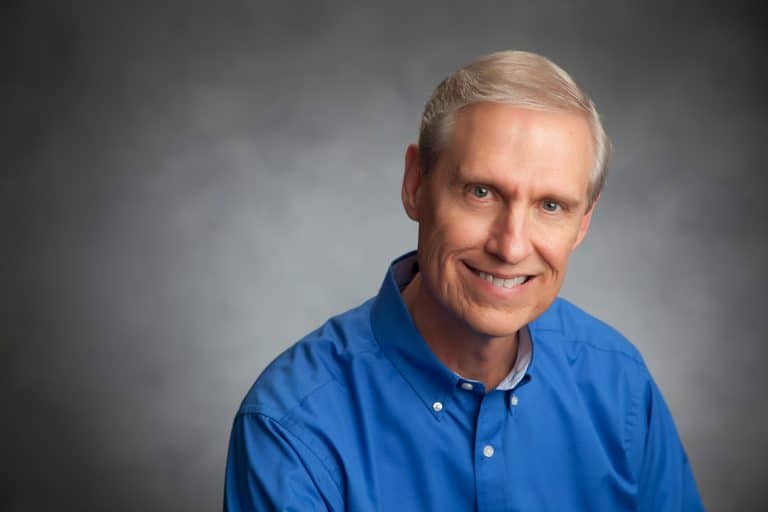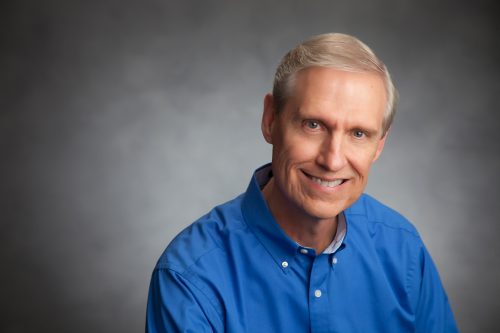 Mark Maulding is founder of Grace Life International, one of the largest Christian counseling and teaching ministries in America. A speaker, counselor, and leadership coach, Maulding is a regular blogger who is passionate about sharing the transforming message of God's grace with a world in desperate need of it. He and his wife, Ellen, have four adult children, including a daughter with Down syndrome who, along with her three brothers, recently finished college. They live near Charlotte, North Carolina.