Oh my word, friend, you're going to love today's GUEST POST and GIVEAWAY! My friend KAT LEE wrote a new book called HELLO MORNINGS, and this excerpt is about to bring you a word. No joke: a word! Whether you are an early bird or a night owl… no matter… this post is going to speak to your heart. And your mind. And your soul. Pretty much your whole being. Are you ready?? Good. Here's Kat Lee. Enjoy. {And don't forget to enter to WIN the book giveaway! Details following the post.}
But I'm not a morning person…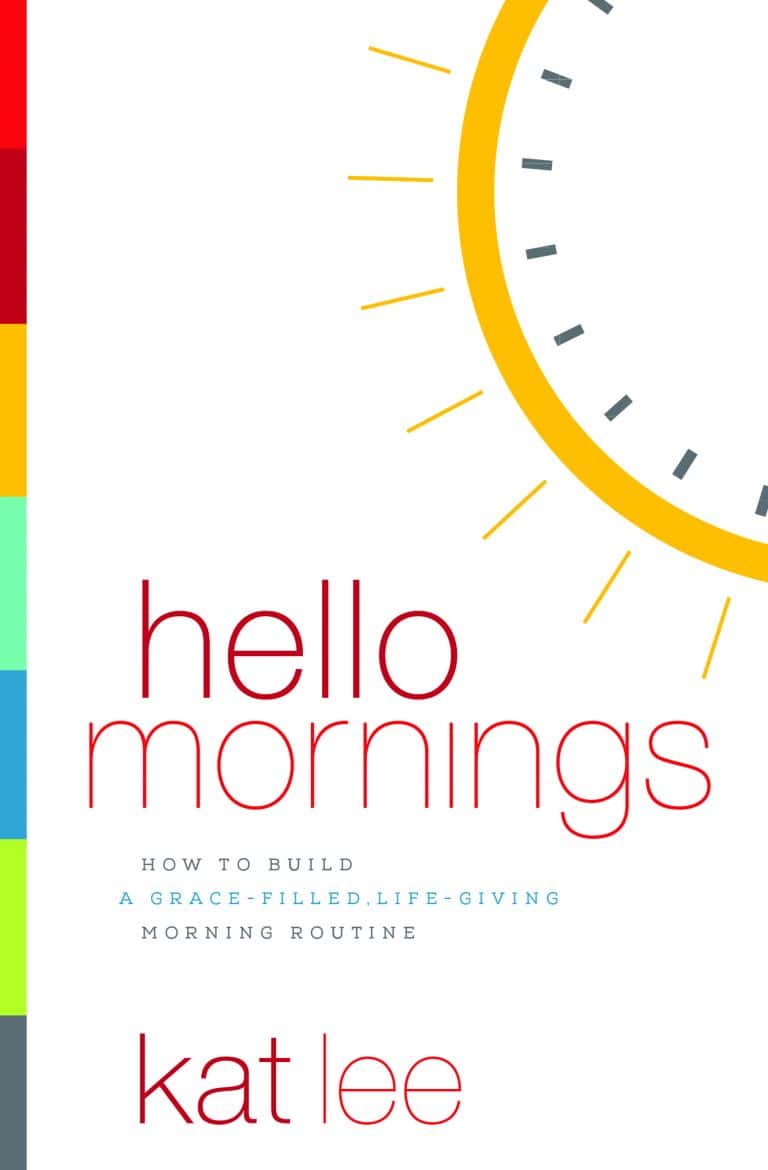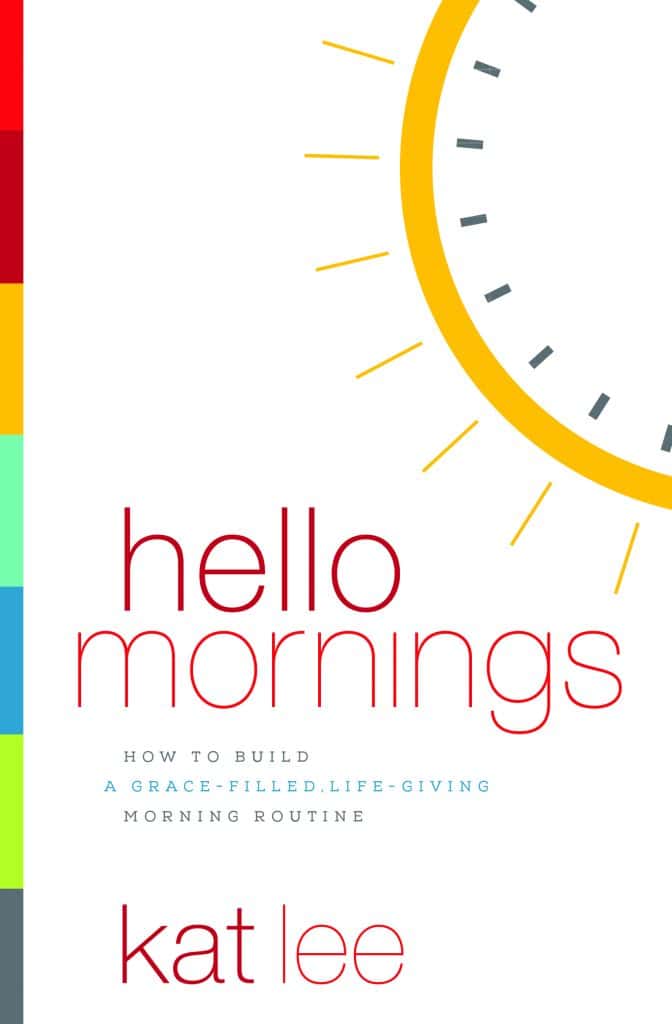 As the New Year approaches, maybe you're considering revamping your mornings (or perhaps another core part of your life), but because of past attempts you're not sure you can do it.
Maybe you've tried to do "all the things." You pushed yourself and got out of bed at o'dark thirty and you were really proud of your self-discipline. Your friends told you how impressed they were. Everything was clicking.
But then something happened. You got sick, your alarm didn't go off, you had to travel. So you stopped getting up early and started telling yourself that you're just not a morning person.
You labeled yourself.
The labels we give ourselves and others are powerful. We tell our children, "If you don't have something nice to stay, don't say anything at all." but do we choose the words we use to describe ourselves just as carefully?
We all have a tendency to live up to labels or expectations, whether they are positive or negative.
In a classic study by Robert Rosenthal and Lenore Jacobson, a group of elementary school teachers were told that a select number of their students had excelled on a test that identified them as students who would likely exceed expectations and "bloom" that year. In reality, those student scored exactly average as compared to their classmates.
However, in a followup review a year later, those exact students, out performed their peers by 10-15 IQ points. The sole indicator was that the teachers expected them to perform better, they mentally labeled them as superior and those students rose to that expectation.
Labels are powerful.
It's important that we recognize what labels we give ourselves. When we say, "Well, I'd like to have a morning routine, but I'm just not a morning person," we are allowing our perspective to hold us back. Sure, there are some people who have a tendency to prefer evenings to morning and others who have a hard time getting going in the morning. But those simple facts don't eliminate the possibility of having a life-giving morning routine.
Not all parents are morning people, yet morning after morning they wake up to tend to the needs of their children.
Not all athletes are morning people, but they start their workouts early and get their reps in before the day starts.
Or maybe it's not about mornings. Maybe you've labeled yourself as someone who isn't organized or who can't figure out how to have a quiet time or who simply doesn't have what it takes to make healthy choices. Maybe you've labeled yourself as undisciplined or lazy, lacking self-control.
Only wear the labels God gives you. All others hold you back.
One day after church, my daughter came out of Sunday school covered in return address labels. I cried.
True, I do have a deep love of office supplies, but that's not why I teared up. Apparently, the kids spent time praying that morning and asking God if there were any encouragements they could give one another. Each child got a sheet of labels and a Sharpie. They prayed and then walked around, placing labels on one another.
"Full of kindness"
"Child of God"
"A worshipper"
"Thoughtful"
"Loving"
"A leader"
"Good friend"
"Loved by Jesus"
"Courageous"
There was one child in particular who, by the world's standards, had a severe disability. The label on his chest read, "God's masterpiece. Nothing missing. Nothing broken."
Friend, in Christ, there is nothing missing and nothing broken about you. Whatever labels hold you back, it's time to replace them with God's labels.
Will you take a few minutes right now to identify the labels that you're wearing that might be holding you back? Pray and ask God what He says about you. What are the labels He's given you or wants to give you, if you'll just let go of the lesser ones? (See Romans 8:2, 2 Cor. 5:17)
As you embark on the New Year, remember that God is the God of the impossible and when we walk with Him day by day, those labels fall right off.


Congratulations to our giveaway winners: Lisa Long & Amanda Morton!
You simply need to LEAVE A COMMENT on my blog to enter to win by CLICKING HERE.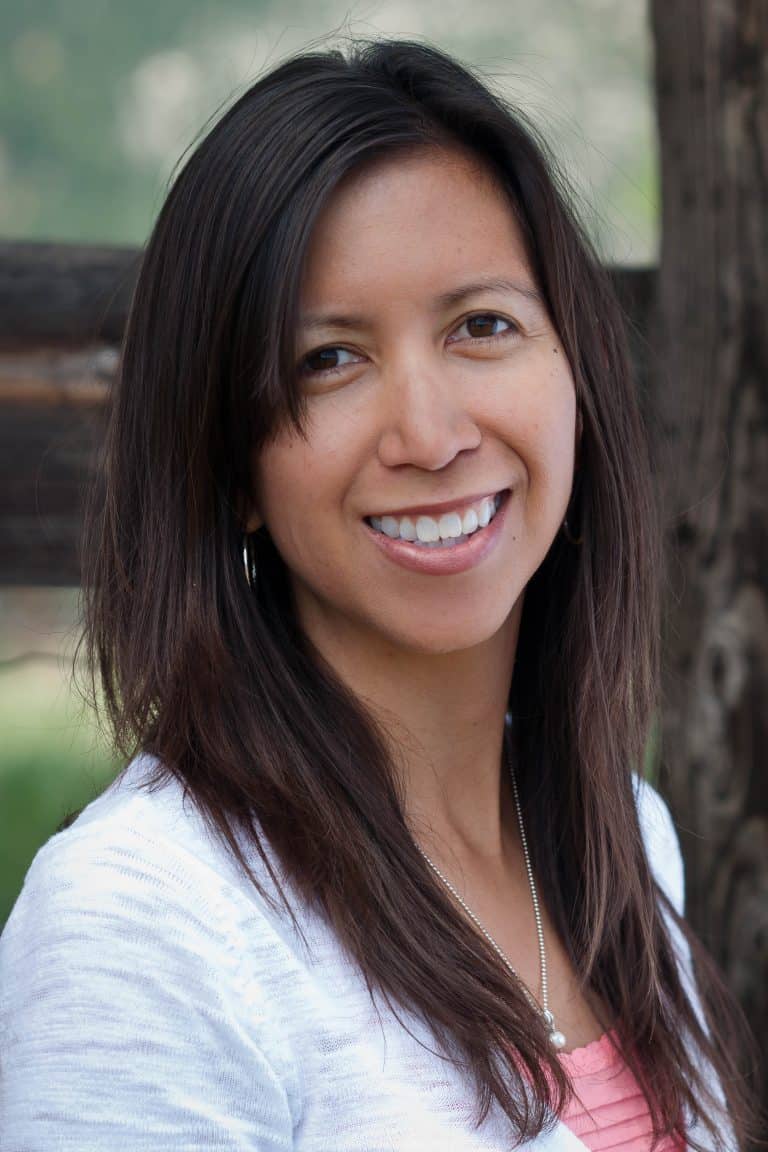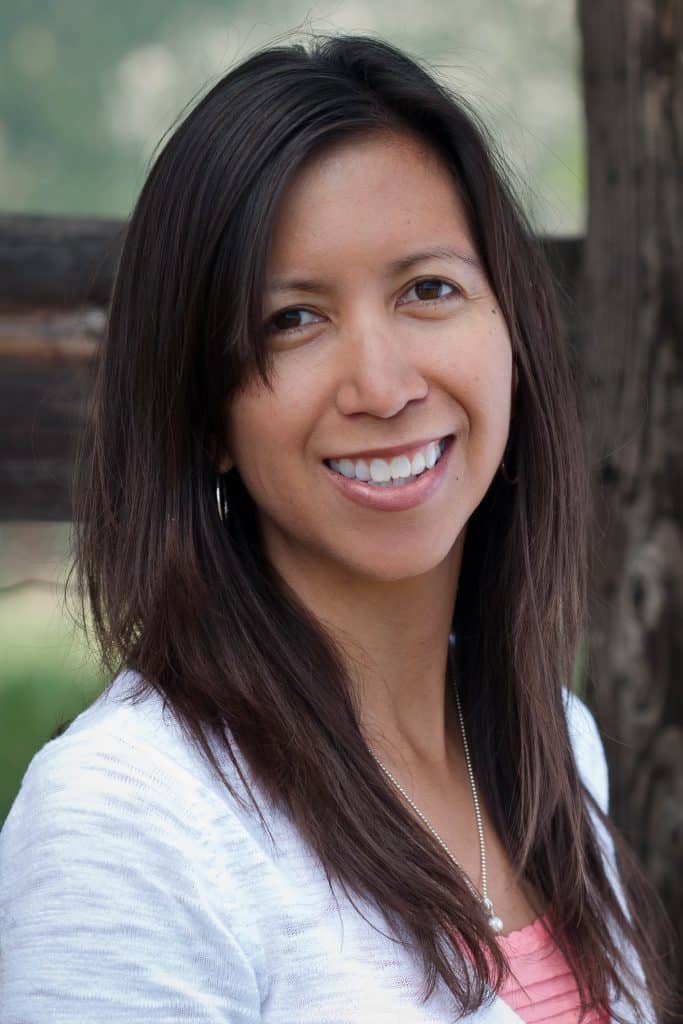 Kat Lee is passionate about teaching others how to jumpstart each day with a grace-filled, life-giving morning routine. She is the author of the book, Hello Mornings, as well as a speaker, podcaster, and founder of HelloMornings.org. She and her husband, Jimmy, live in Waco, Texas with their three children.
*This post contains affiliate links.