Happy Friday, Everybody! Today's Guest Post and Giveaway is great. I'm excited to introduce you to my friend KAYLA AIMEE, author of Anchored and her new book, IN BLOOM, Trading Restless Insecurity for Abiding Confidence. Kayla Aimee is young, witty, bright and adorable. She's a Jesus-loving, sweet-tea drinking southern girl whose got a charming spunk to her (which I completely love). She writes with a refreshing honesty, depth and humor – and she isn't afraid to tackle tough subjects. In Bloom delves into the vulnerable topics of insecurity and inadequacy… and I believe this post will be a source of encouragement to you today.
Enjoy this excerpt from IN BLOOM and be sure to leave a comment so you qualify for the giveaway!!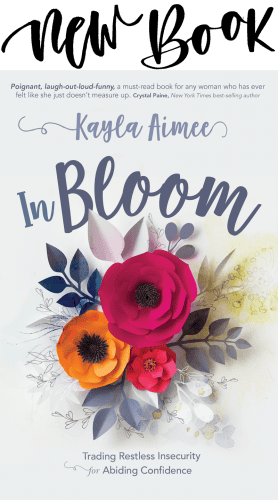 We're all just afraid of something. I'm afraid of being lonely, for instance, in addition to driving over bridges. I still struggle to shake the specter of loneliness that haunts my headspace, striking me with the fear that I am the cause of my isolation.
A group of women and I are talking about how hard it is to make friends as adults and what I'm secretly thinking is that I am afraid to risk living uncovered. I am always on the brink and ready to flee, poised to run.
Because if I leave first, I don't have to risk the aftermath of being abandoned.
Being lonely is not to be confused with being alone, which is something I rarely experience anymore, now that I have children. My four-year-old, Scarlette, keeps up a steady stream of conversation from the moment her feet hit the floor until the moment her head hits the pillow. Sometimes it doesn't even end then because she's prone to talking loudly in her sleep.
(My participation in these conversations is both presumed and utterly unnecessary. If I don't answer her, she just answers herself on my behalf.)
The other day was one of those days where I greeted my husband at the door with wild eyes and let him know in no uncertain terms I needed ten minutes alone in the shower before I lost my typical angelic disposition.
Moments after hearing this, Scarlette came plodding in the bathroom behind me to let me know she fully understood the gravity of the situation.
"Mommy? Hey! Mommy! I am going to help Daddy do all da laundry, and I'm going to go downstairs without my shoes on, because I just want to be barefoot, and dat is okay. Dat is going to be just fine. You don't have to worry about me because I am not going to be in dis bathroom, I am just going to be helping Daddy. And we are going to take all da clothes down- stairs, and I am going to be a big helper with Daddy, and we are not even going to come in dis bathroom because you need your privacy, and we are NOT going to bother you while you are in da shower. Okay, Mommy?"
"Okay, that sounds great, Scarlette," I said, from inside the shower.
So like I said, I'm rarely alone, but this doesn't mean I don't find myself in pockets of solitude, feeling isolated and insecure. Loneliness breeds my insecurity.
This is why I am afraid of it, because it plucks at my feelings of inadequacy.
Like all fears, it only succeeds at diminishing me. Fear is our restraint system, a barrier between us and our desires. Fearing rejection keeps me from connection. Fearing judgment keeps me from being vulnerable. Fearing the bridge literally keeps me from getting home in a timely manner.
I thought embracing 2 Timothy meant I would eventually stop being fearful altogether, but more than twenty years have passed, and I've yet to meet a bridge that didn't fill me with dread, even the one I drive on nearly every single day. I do it anyhow because "courage is not the absence of fear, but rather the judgment that something else is more important than one's fear."2
(This quote is attributed to Ambrose Redmoon, but in full disclosure I heard it first while watching The Princess Diaries. You never know what's going to change your life.)
This is how we have the spirit of power and love, by knowing that in our weakness God lends us strength. In embracing that promise of truth, we continue on through our fear.
Oftentimes overcoming doesn't mean we no longer experience fear, it just means we keep going in spite of it.
Friendship happens when someone risks starting the conversation.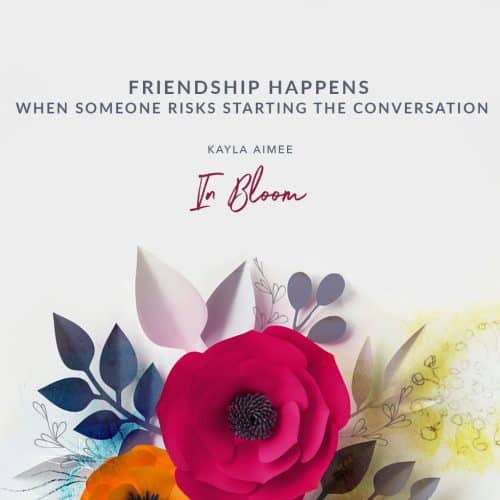 And when we find our belonging, it lessens our loneliness.
---
Congratulations to our giveaway winners: Angie Triggs &
Lora Strosnider!
---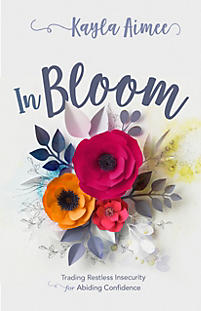 Every woman is intimately acquainted with feelings of insecurity and inadequacy. Whether fueled by a culture of makeover shows, by the lingering memories of mean girls, or by events much more wounding to the soul, we can become so conditioned by self-doubt that it becomes our inner monologue.
What we want is to be free of shame and comparison, to turn our uncertainty into a bold confidence. But to flourish in our own skin, we first have to rewrite the narrative.
In this fearless, funny, and refreshingly relatable chronicle of her own metamorphosis from the insecurity that once held her captive, author Kayla Aimee unfolds the blueprint for women to:
*  Identify the deep-seated sources of our assumed inadequacy and replace them with steadfast truths of scriptural affirmation
*  Replace our need for approval with the enduring promise of acceptance
*  Uncover our purpose, unlock our potential, and celebrate the God-given gifts in our unique personality
To every woman who longs for belonging, this journey through Kayla's inviting prose, biblical promises, and journaling prompts will help guide her from restless insecurity to a beautiful becoming.
---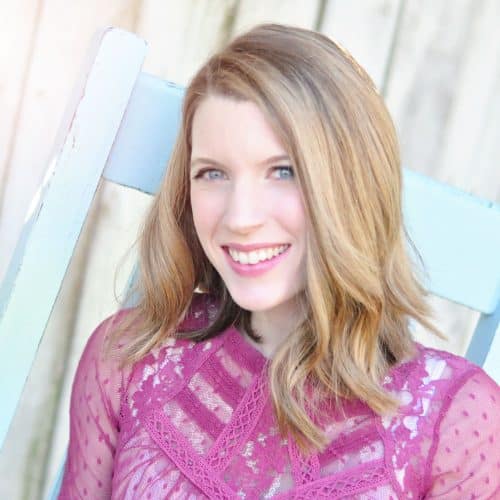 KAYLA AIMEE is a writer and speaker known for her vulnerable storytelling, signature wit, and southern charm. She makes her home in the honeysuckle-covered hills of North Georgia with her husband and two beloved, albeit slightly mischievous children. You'll find her always encouraging women to laugh easily, love boldly, and be fully themselves at kaylaaimee.com
---
In Other News: THIS is STILL HAPPENING! #ahhhmazing