Graceologie Episode 104: Dr. Derwin Gray
---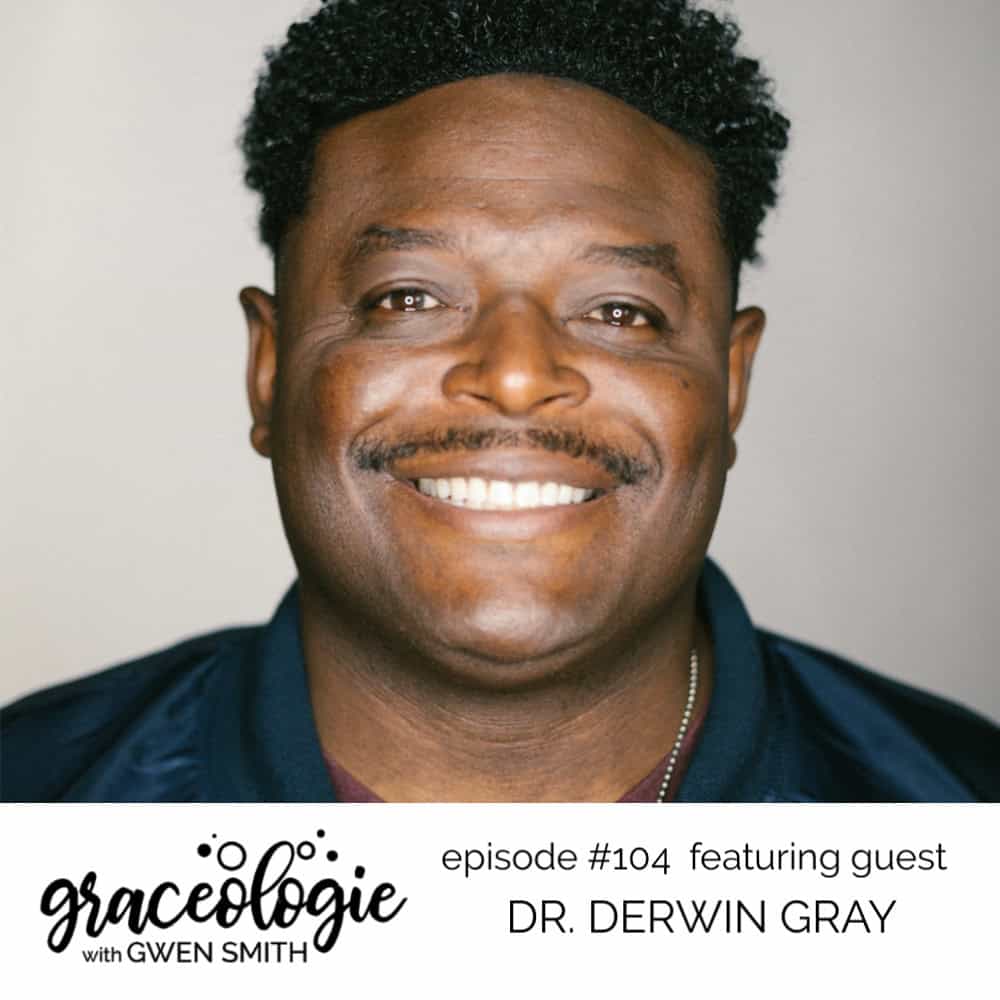 We'd love for you to subscribe on iTunes, and we'd be honored if you'd leave us a review.
OVERVIEW:
What is true happiness, and how can we find it? Everyone wants to be happy. We spend our money, time, and energy chasing after "the good life," and we run ourselves into physical, mental, and emotional exhaustion on the way. But what if the happiness we're all striving for isn't the happiness we were created for? Dr. Derwin Gray joins me on the GRACEOLOGIE Podcast to talk about the actual good life Jesus invites you to.
QUOTES & NOTES:
When talking about grace, if it almost doesn't sound too good to be true, t's probably NOT the full understanding of what grace is.
Jesus wants to invite you into his story, his happiness. It's not about good things happening to you but about God making us good. 
Happiness is not fleeting moments but the relationship we have with our father.
We must teach our people how to grieve. "If we forfeit grief, we forfeit growth."
The Lord invites us into so much more into His Kingdom. Hard to understand you need grace if you have everything you need. 
Religion says, "you do this and I'll accept you."
Grace, God's kind of love, says "I've seen everything you've done and you can stop hiding and come as you. 
Ladies, you have the power because of your influence. Know that God has a great destiny for you. 
When we become peacemakers we actually experience happiness. Making peace is no longer someone "rent" space in your mind.
Through Jesus' blood, He makes us holy, blameless and forgiven. We are now set apart for His mission, not our own. 
Holiness is by position, and then it's by practice. And the best form is loving God and loving your neighbor. 
Happiness is showing mercy to someone you shouldn't.
 "An eye for an eye makes everyone blind but grace breaks the cycle of vengeance." 
The Good Life is "happy are the pure in heart because they will see God."