Graceologie Episode 106: Taylor Kiser
---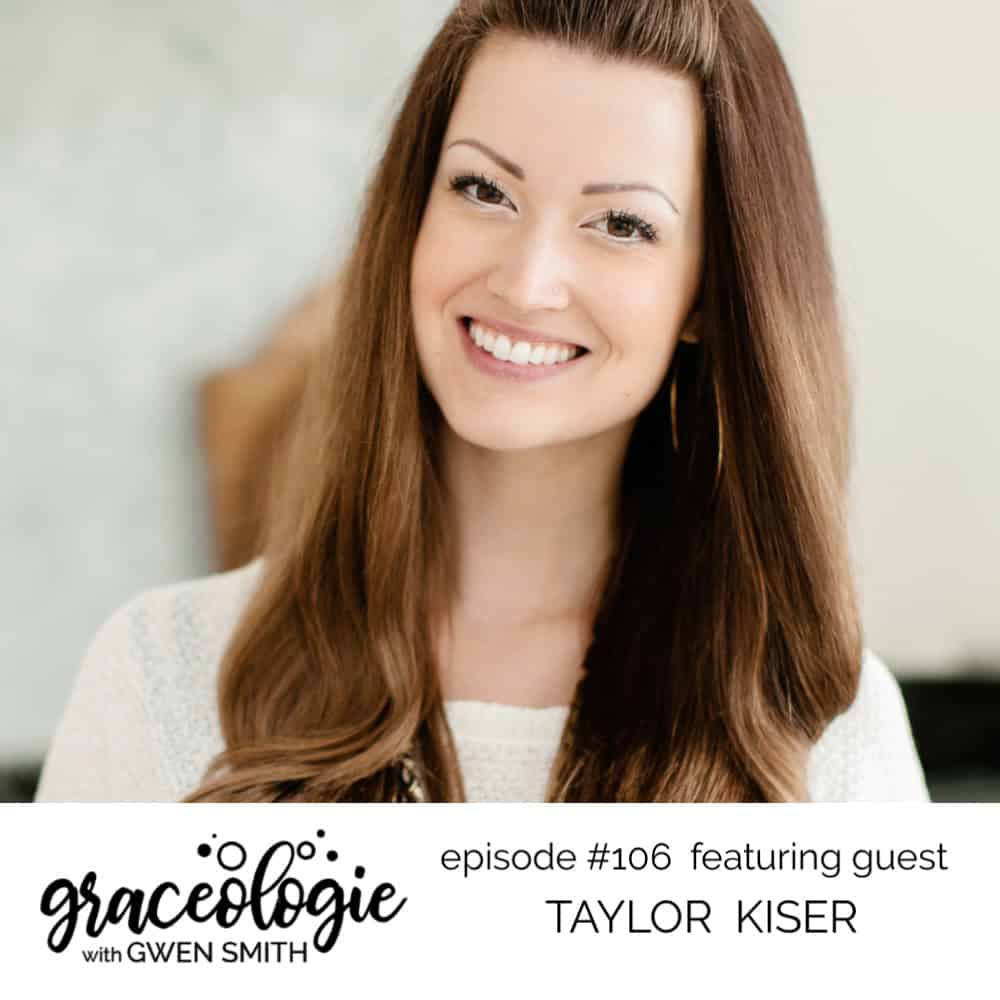 We'd love for you to subscribe on iTunes, and we'd be honored if you'd leave us a review.
OVERVIEW:
From diets to detoxes to daily training, there's no shortage of ideas when it comes to plans for "perfect" eating and exercising. But what happens when our quest for health leads to fear, insecurity and overcontrol? Taylor Kiser joins me to talk about food, faith and fitness.
QUOTES & NOTES:
Excellence vs. perfection...
"Perfection is not attainable but if we chase perfection, we catch excellence."
The difference between is, perfection has no room for grace or mistakes. Excellence is to do our very best. 
MOVING TOWARD HEALTHY:
Think healthy, eat healthy, live free.
We are allowed to eat a cookie when we are stressed every now and then. GRACE
Try journaling. Allow yourself time to sit and feel so  you can figure out why you're going to food instead of God.
"When we are anxious, stressed and fearful, our check engine light for our emotions come on." Go to God.
Give up all control to Christ.
How can goals be hurtful instead of helpful?
Good to have goals but when it transforms from being a part of your life to your whole life, you're putting that goal as your idol.
"When we are struggling for control it's because we are fearful that He isn't enough for us."
Taylor's core message: you don't have to be perfect and you're allowed to make mistakes. God still loves you.