Hi Friends!
I am about to publish my new songs on an EP and am struggling to determine which title I like best for the project. So, I thought I'd ask you to help me!
Here are the two title options that were just sent over from my designer. Both titles are from songs on the EP. The cover photo is the final. I'd like your help in picking the best title. Feel free to leave a comment below as well.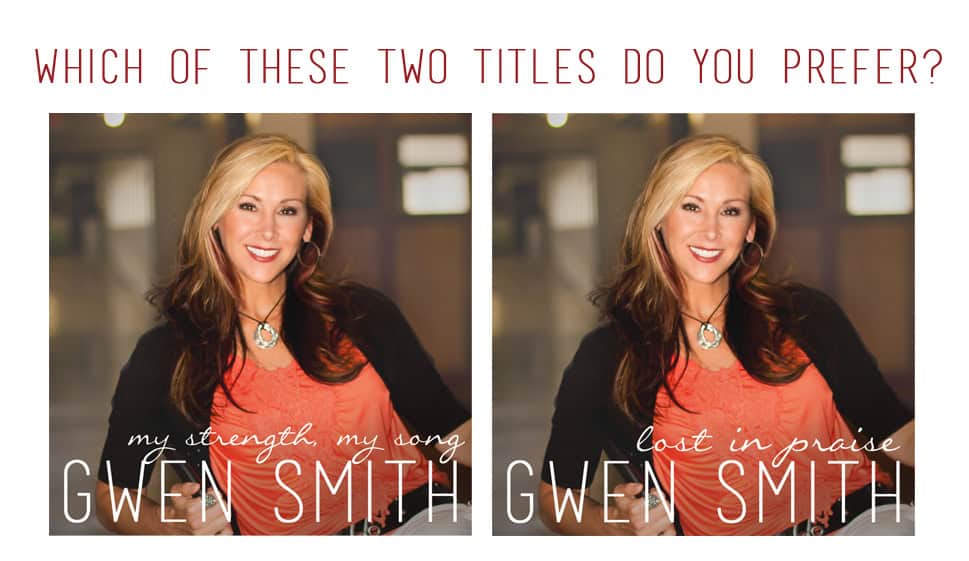 Option 1 – My Strength, My Song  (same title as my new single)
Option 2 – Lost in Praise
Can't wait to hear your opinion! Thanks!
Gwen