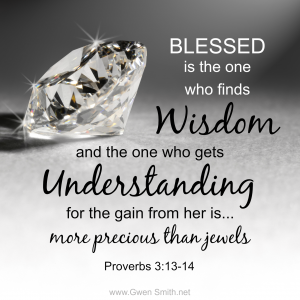 Years ago I thought that if I owned some diamond stud earrings all the stars in the universe would dance in one accord and that my life would simply dazzle with amazingness. That year for Christmas, my husband, Brad, dutifully scraped dollars and cents together to sacrificially buy this momma a set of modest, but sparkly, studs.
But guess what?
The stars didn't dance and my days were no more glamorous after having the earrings.
Epic jewelry failure.
Now, I hardly ever wear them. They sit in a jewelry box and I've concluded that those diamonds were so not THIS girl's best friend.
I'm not saying that diamonds are bad or that we shouldn't wear them or want them. Not my point. What I am trying to say is this: far too often, I find myself looking to the left and to the right, longing for things around me. Things that will satisfy my cravings to feel more important, do bigger things, look more impressive. Things, like diamonds, that – in the grand scheme of life – are nice, but really don't matter and bring neither blessing – nor God's best – to my life.
Do you ever struggle with this too?
God has been growing and showing me that His wisdom is far more valuable than gems or jewels or a marital status or granite countertops or a car or any job position or any dress size that I could ever have or long for.
Blessed is the one who finds wisdom, and the one who gets understanding, for the gain from her is better than gain from silver and her profit better than gold. She is more precious than jewels, and nothing you desire can compare with her. Long life is in her right hand; in her left hand are riches and honor. Her ways are ways of pleasantness, and all her paths are peace. She is a tree of life to those who lay hold of her; those who hold her fast are called blessed. (Proverbs 3:13-18)
All throughout the Bible, we see that WISDOM is the real deal when it comes to valuable things.
It's the little black dress of faith! 
An essential must-have for every Christian woman to possess and wear.
And surely one that we all look good in!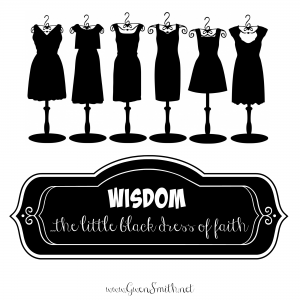 In 1 Chronicles 28:9, king David encouraged his son Solomon to serve and seek after the Lord wholeheartedly. And you, Solomon my son, know the God of your father and serve him with a whole heart and with a willing mind, for the Lord searches all hearts and understands every plan and thought. If you seek him, he will be found by you, but if you forsake him, he will cast you off forever.
Later, while still very young, Solomon was given the throne and the opportunity to ask anything of God. Solomon chose wisdom. (I Kings 3:5-12)
He. Could. Have. Had. ANYTHING…
…and Solomon chose wisdom.
…and God was pleased.
WISDOM: a treasure we all desperately need, but one so few of us would prioritize above all else.
C'mon! I hear you screaming at your computer, Wisdom is good, but what we really need is more love, and faith, and hope…!
Ahh, you are right! These things are highly valuable and greatly needed. But I would argue right back, If you and I, like Solomon, sought God for His wisdom first, then He would naturally lead us in ways that empower us to love Him and others better, to believe deeper and trust wider, and to hope more readily and completely.
It all boils down to this: a life led by godly wisdom pleases the Lord and yields rich blessings. 
Sounds good, right? Absolutely.
How can you get YOUR little black dress of wisdom? Here are a few instructions from the Bible…
#1. Ask God. James 1:5 says, If any of you lacks wisdom, let him ask God, who gives generously to all without reproach, and it will be given him.
#2. Stand in Awe of the Lord. Proverbs 1:7 sets reverence for God above all else, connecting this proper awe of the LORD to wisdom. The fear of the Lord is the beginning of knowledge; fools despise wisdom and instruction.
#3. Seek wise counsel. Proverbs 15:22 instructs us to seek out wise counsel. Without counsel plans fail, but with many advisers they succeed.
If we worship God wholeheartedly, get to know what the Bible says, and surround ourselves with women of wise counsel, surely we will find ourselves perfectly fitted with the wisdom and understanding that the Lord has for us.
And on good days, who knows, the stars just might dance to show off God's glory.
Dear LORD, Please forgive me for all of the ways that I want other things more than wisdom! Show me Your ways. Lead me in Your understanding so that I can live with greater purpose and impact. In Jesus' name, amen.
FOR YOUR REFLECTION and RESPONSE
Where is your little black dress of wisdom? (Choose one)
A. "Don't have one… but I'm asking God for one today!"
B. "Stuck in the back of my heart-closet. Really need to dig it out."
C. "At the dry cleaners! Wore it last week, but need to pick it up today!"
D. "Wearing, it, baby! Dazzling with HIS amazingness! Party on…"
CLICK HERE to leave a comment on my blog telling me where your little black dress of wisdom is… (Cannot. Wait. To. Read. Your. Answers.)
LOVE doing life with you!
Warm Blessings in HIS Grace,
GWEN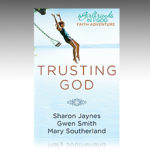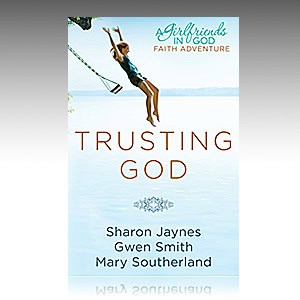 Are you ready to begin a new faith adventure?
Get a copy of Trusting God, by Girlfriends in God Sharon Jaynes, Gwen Smith, and Mary Southerland. This is the perfect book for individual study or for gathering a group of friends in what we call GiG Groups. With impactful devotions, study questions, journal pages, free on-line video intros, and an index of trust-building Scriptures…
this book is a resource you'll refer to time-and-time again.