Sometimes God says no. Karen was a godly woman who lost her battle to cancer. In spite of the medical struggles she faced, and the pain that terrorized her body, Karen's faith was immovable. She knew God to be her refuge and strength, a very present help in trouble (Psalm 46:1). Her unwavering faith inspired a community of believers, as she held strong to the very end. Though many prayed for Karen to be healed of cancer, God's answer was "no."
As she said goodbye to all she loved here on earth, Karen was comforted in knowing that she worshiped a risen Savior who was familiar with suffering. She held tight to Jesus, and because she did her life boasted of God's glory.
It can be very frustrating to be told no.
Many godly people were told no in Scripture.
Moses was a man of great faith, but he wasn't allowed to step foot in the Promised Land.
The apostle Paul was also told no by God. He knew suffering. He asked God to remove a "thorn in his flesh" – some sort of physical ailment – three times, yet he lived with it until his death.
Though God's answer was "no," Paul's response was praise.
Paul testified that he was strengthened by God's all-sufficient grace.
Three times I pleaded with the Lord to take it away from me. But he said to me, "My grace is sufficient for you, for my power is made perfect in weakness." Therefore I will boast all the more gladly about my weaknesses, so that Christ's power may rest on me. That is why, for Christ's sake, I delight in weaknesses, in insults, in hardships, in persecutions, in difficulties. For when I am weak, then I am strong.
(2 Corinthians 12: 8-10)
We all face challenges.
Every trial you and I face is a trust-opportunity.
Each obstacle you encounter comes with a choice.
Will you choose to trust in the power and sovereignty of God or will you choose to doubt?
Dear Lord,
Thank You for grace that strengthens me when I am weak. Your glory is my purpose.
In Jesus' name, Amen
FOR YOUR REFLECTION and RESPONSE
Can you think of a time when God has given you His strength when you felt weak? Take some time to thank Him.
Love you so much, friend.
GWEN
---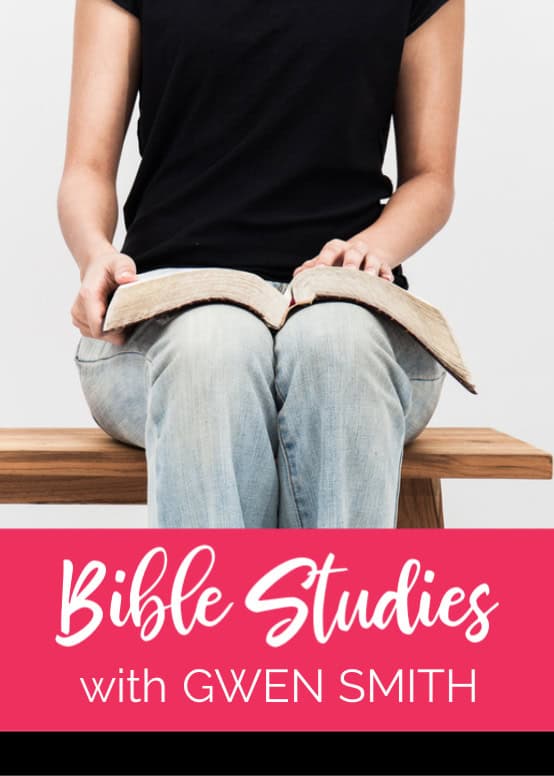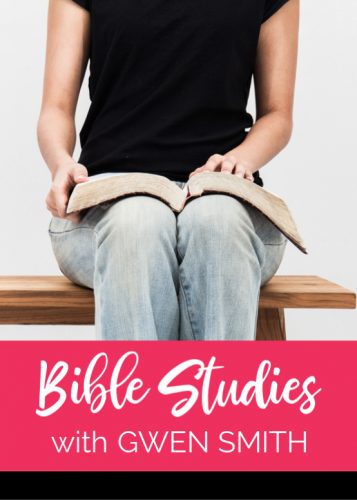 Ready to trust God beyond your challenges? I have several online Bible Study options that will guide you on a personal journey with the Lord as you read, record, reflect on and respond to His Word.
These studies will help you know what God says about tender topics like forgiveness, healing, fear, depression, relationships and hope.
Each inductive study can be done in the comfort of your home and in a timeframe that fits with your personal schedule. Visit www.GwenSmith.net/BibleStudy to learn more.