Today is DAY 2 of our Colossians Word Challenge! I hope you are loving this time in Scripture as much as I am.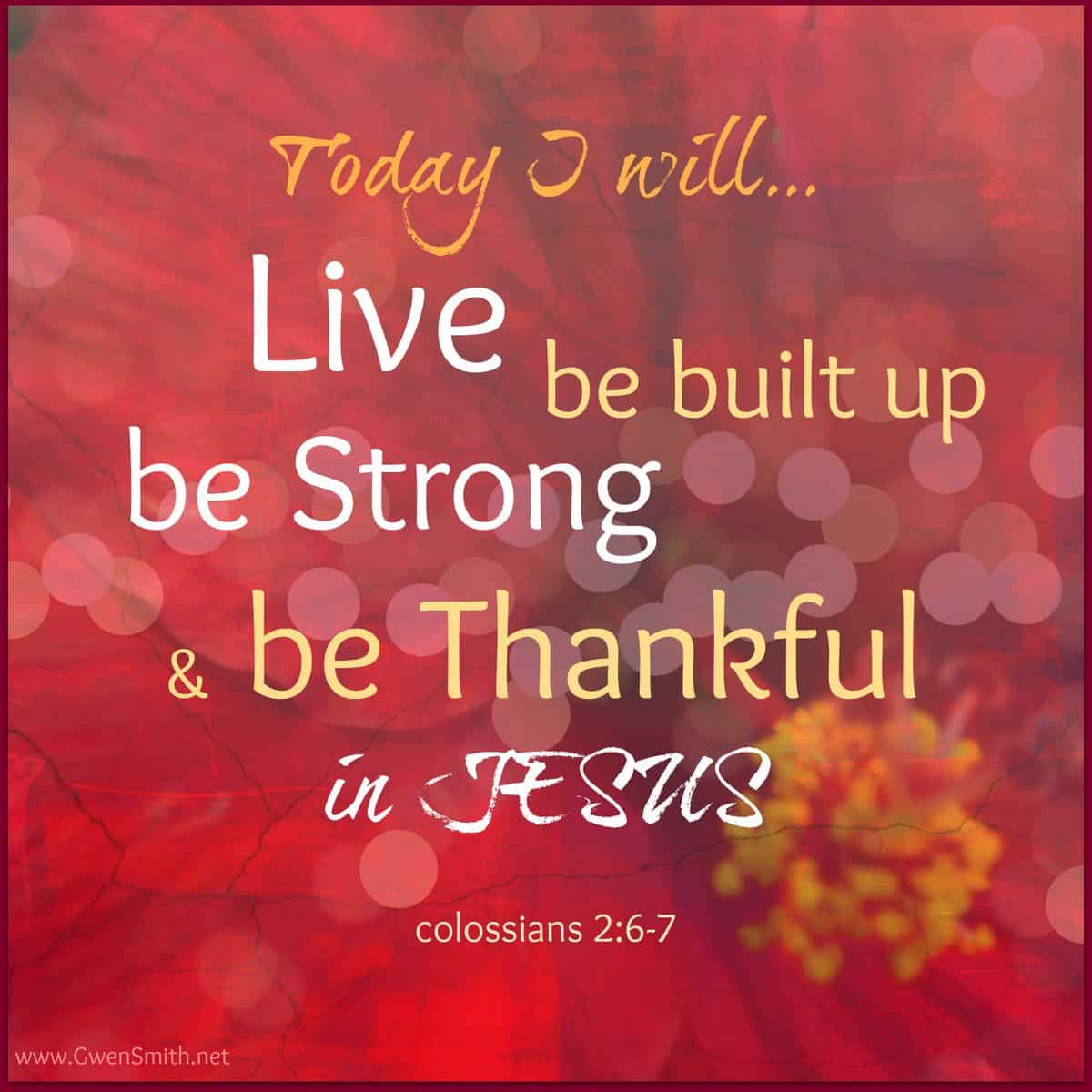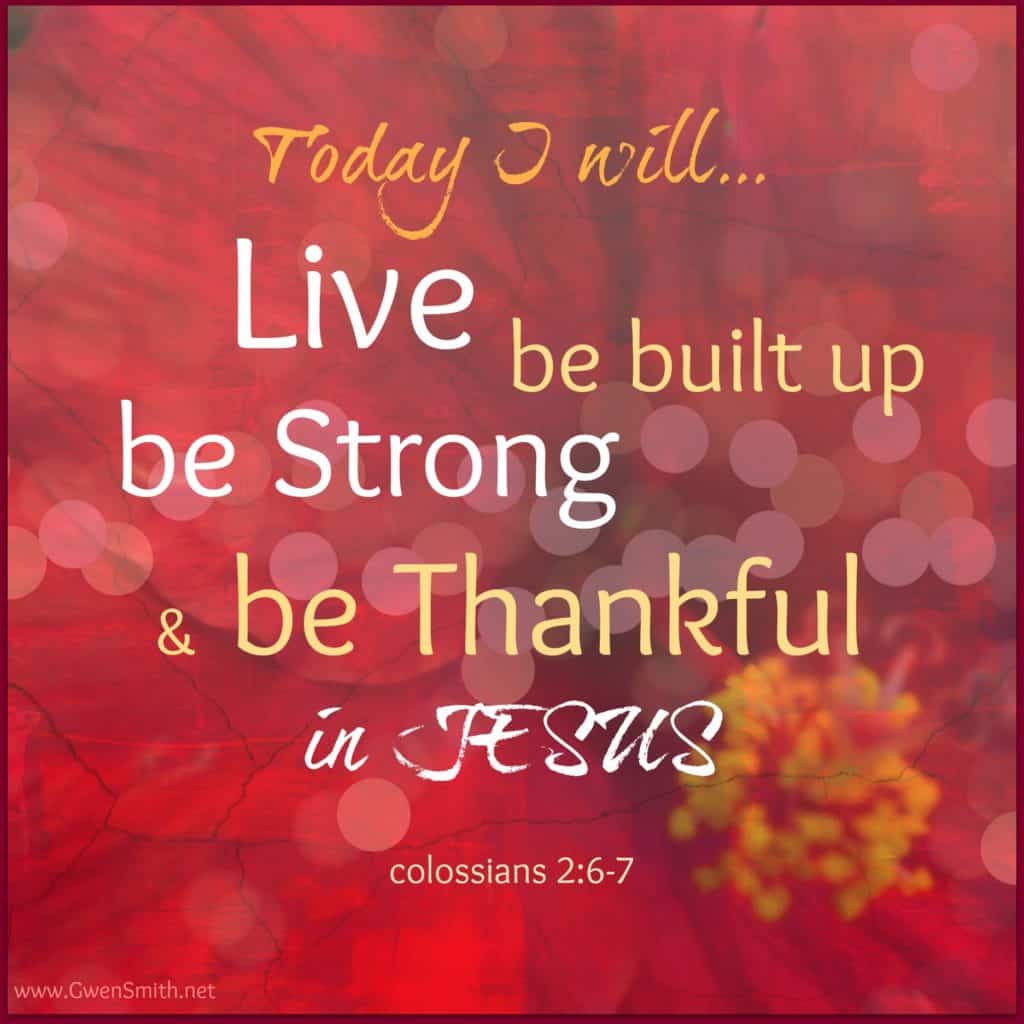 Once again, let's discuss the verses that move us most and the lessons that God is challenging us with in His Word in the comments section below. Are you ready?
DAY TWO
READ: Read Colossians 2
REFLECT: Pause to consider how this passage should affect the way you believe and behave. Pray. Journal. Worship.
RESPOND: by leaving a comment below. Say, "Colossians Rocks!"  just for fun – then,  post your favorite verse or share how today's reading spoke to your heart and spurred you on toward Christ. Respond to one another with encouragement. C'mon, friends! Have some fun down there!
MY THOUGHTS on COLOSSIANS TWO:
Stop-me-in-my-tracks verses:
"So then, just as you received Christ Jesus as Lord, continue to live your lives in him, rooted and built up in him, strengthened in the faith as you were taught, and overflowing with thankfulness." (Colossians 2:6-7)
"When you were dead in your sins and in the uncircumcision of your flesh, God made you alive with Christ. He forgave us all our sins, having canceled the charge of our legal indebtedness, which stood against us and condemned us; he has taken it away, nailing it to the cross." (Colossians 2:13-14) THANK. YOU. JESUS!!!
A RESPONSIVE PRAYER:
Lord, Thank you for your Word! Help us to encourage one another in heart and to be united in love so that we can have the full riches of complete understanding in order that we may know the mystery and majesty of Christ. Grow us in your wisdom and lead us by your Spirit. Help us to live today fully rooted and strengthened in You, Lord. We give you thanks – deep thanks – for your love, your forgiveness of our sins, for your grace and for your power which is made perfect in our weakness. You surely are an awesome God! As we seek you, Father, let us be found in the beauty and restoration of Christ. In Jesus's name, amen.
WORSHIP RESPONSE:
Thanks for doing life with me! Can't wait to hear how the LORD moves in you through this challenge.
Warmly in Christ,
Gwen
Got TWITTER? Tweet with me! @GwenSmithMusic
Enjoy INTAGRAM? Me too! @GwenSmithMusic
Love PINTEREST? Who doesn't? Find me! @GwenSmithMusic
WORD CHALLENGE LINKS:  Day 1 / Colossians 1