It's Day 4 of 4 on our journey through the book of Colossians! I hope that as you read, reflect and respond you are growing more in love with our awesome LORD. (Just joining us? No problem! Here are the other WORD CHALLENGE LINKS:  Day 1 / Colossians 1 –  Day 2 / Colossians 2 – Day 3 / Colossians 3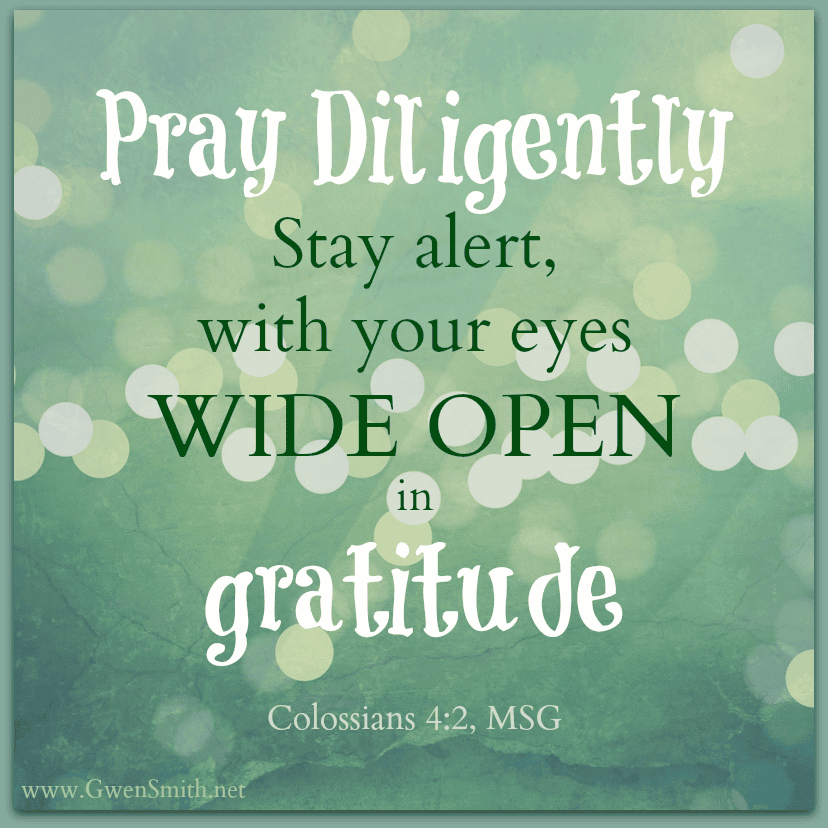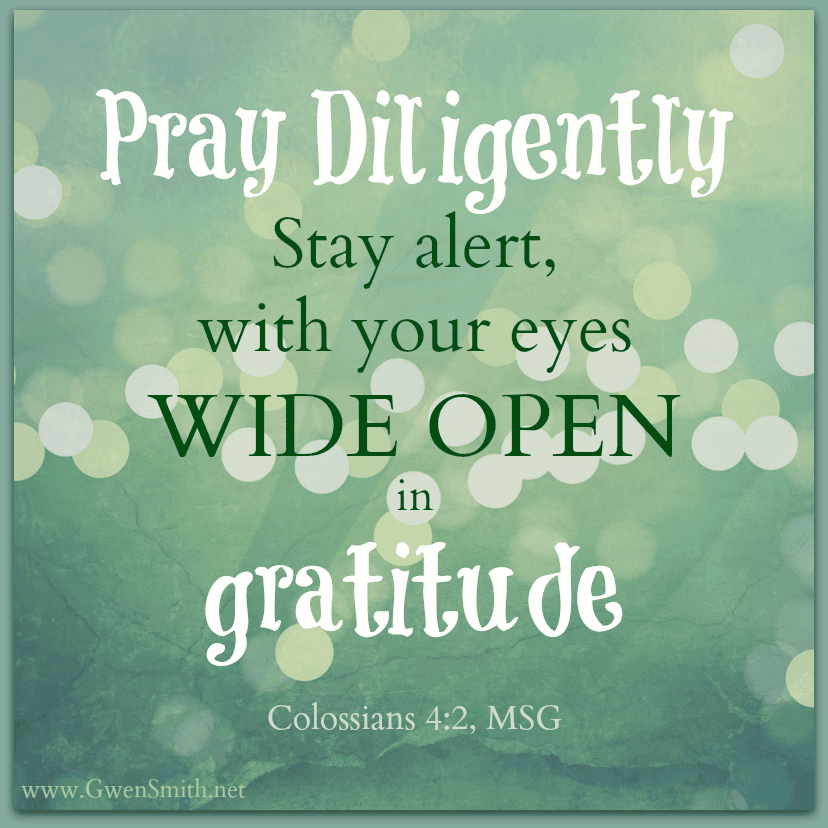 After you finish your reading, take time to reflect and respond on a personal level with the LORD, then let's discuss the verses that move us most and the lessons that God is challenging us with in His Word in the comments section below. I really love to hear from you. AND it fires me up when you guys encourage one another!
DAY FOUR
READ: Read Colossians 4

REFLECT: Pause to consider how this passage should affect the way you believe and behave. Pray. Journal. Worship.
MY THOUGHTS on COLOSSIANS FOUR:
So simple, yet so compelling: pray, watch, and give thanks. What a great reminder that I need to be purposed and present each day – in the moment with Christ, for Christ.
"Devote yourselves to prayer, being watchful and thankful." (Colossians 4:2) Yes! This.
With all the shout-outs and requests that Paul gives to his buddies at the end, we see a beautiful picture of community and friendship. LOVE that. I cherish my friends and am so grateful that the LORD allows us to do life with one another.
"I am sending him to you for the express purpose that you may know about our circumstances and that he may encourage your hearts." (Colossians 4:8) Sometimes we think that we have to do a really BIG thing in order to play a significant roll – in order to matter. SO not true. Paul shows us here that the simple act of ENCOURAGING the HEARTS of OTHERS is a beautiful and significant act of worship.
RESPOND by leaving a comment below. Post your favorite verses from Chapter 4 or share how today's reading spoke to your heart and spurred you on toward Christ.
A WORSHIP RESPONSE:
Thanks for doing life with me! I love hearing how the LORD moves in you through this challenge. Please share in the comments section. 🙂
Warmly in Christ,
Gwen
Got TWITTER? Tweet with me! @GwenSmithMusic
Enjoy INTAGRAM? Me too! @GwenSmithMusic
Love PINTEREST? Who doesn't? Find me! @GwenSmithMusic

Just joining us? Here are the other WORD CHALLENGE LINKS:  Day 1 / Colossians 1 –  Day 2 / Colossians 2 – Day 3 / Colossians 3