It's Day 4 of 5 on our journey through the book of James! I hope that as you read, reflect and respond you are growing more in love with our awesome LORD. Just joining us? No problem! Here are the other JAMES CHALLENGE LINKS:  Day 1 Chapter 1 – Day 2 Chapter 2 – Day 3 Chapter 3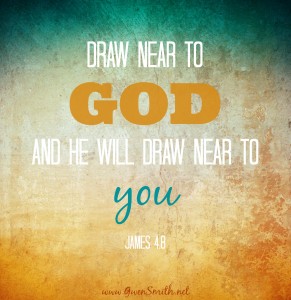 After you finish your reading, take time to reflect and respond on a personal level with the LORD, then let's discuss the verses that move us most and the lessons that God is challenging us with in His Word in the comments section below. I really love to hear from you. AND it fires me up when you guys encourage one another!
DAY FOUR
READ: Read James 4

REFLECT: Pause to consider how this passage should affect the way you believe and behave. Pray. Journal. Worship.
RESPOND: by leaving a comment below. Post your favorite verses from Chapter 4 or share how today's reading spoke to your heart and spurred you on toward Christ. (And encourage each other! LOVE that!!!) 🙂
MY THOUGHTS on JAMES FOUR: We live a time when sass is both celebrated and encouraged, but God is clearly not a fan of our stubborn and quarrelsome ways. And we Jesus-people are not immune to these types of behavior. Keep in mind, this book is written TO BELIEVERS – not to non-believers. I'm thankful for this reminder to live humbly, in peace when possible. So much of life is about our chosen responses. 
MOTIVES MATTER – The Bible is consistent to teach us that while man looks at outward appearances, the Lord looks at our hearts (1 Samuel 16:7). He cares about the WHY behind our ASK. Great reminder. 
TOO MANY SHADES OF GREY: Yes. I wrote that subtle book reference on purpose. James 4 establishes that followers of Christ are NOT to live like the world lives. We are NOT to respond as the world responds. We are NOT to read what the world reads, watch what the world watches and listen to what the world listens to. We are called to live holy, set-apart lives. To be like Jesus. When I read this chapter, I'm compelled to consider: IS THERE A DIFFERENCE BETWEEN THE WAY I LIVE AND THE WAY NON-BELIEVERS LIVE? If so, how much of a difference? Is it waaaaaay obvious to those who know me, or just subtle?
Did I really just go there?
Oh, yeah. 
James led the conversation. Don't shoot the messenger. 😉
My prayer is that the LORD would lead my choices and my responses. Do I often run ahead of Him? Sadly, yes. Do I dig my heals in and behave like a quarrelsome, stubborn wife sometimes? Sadly, yes. Is the LORD willing to meet me in the middle of my rebellious, sometimes world-reflecting life? Absolutely. Will He meet you in the middle of your stuff too? 100% yes. That's His way. It's His Word. His Word is His promise. He is faithful.
"Humble yourself before the LORD and He will lift you up." (James 4:10)
Yes, please. Thank You, Father!!
PRAYER of RESPONSE: Lord, You are holy and perfectly just. Righteous in all your ways. Plant the seeds of truth found in Your Word deep – so deep – within my heart so that my life reflects Your peace and goodness. In Jesus name, amen.
WORSHIP RESPONSE: Click on the song and allow the music to lead you in continued response…

Thanks for doing life with me! Can't wait to hear how the LORD moves in you through this challenge.
Warmly in Christ,
Gwen
PS: If you enjoyed this challenge, let's keep in touch! Subscribe to my newsletter. Big Bonus: when you subscribe to the newsletter, you will receive a free song download of my song Quiet Me ! How fun is that?
PSS: The graphics in each challenge post are PINNABLE! Share the challenge on your Pinterest Board simply by hovering over one of the graphics and clicking PIN IT. Easy peasy! 

PSSS: Got TWITTER? Tweet out what moves you during the challenge and use the hashtag #jameschallenge (I tweet at @GwenSmithMusic)